Oklahoma Lawmakers Take Another Longshot on Sports Betting
Posted on: January 4, 2023, 05:02h.
Last updated on: January 4, 2023, 05:43h.
The Oklahoma legislature is having another crack at sports betting. State Rep. Ken Luttrell, a Ponca City Republican, has filed a bill in the Oklahoma House that closely resembles his legislation that came unstuck last year in the state Senate.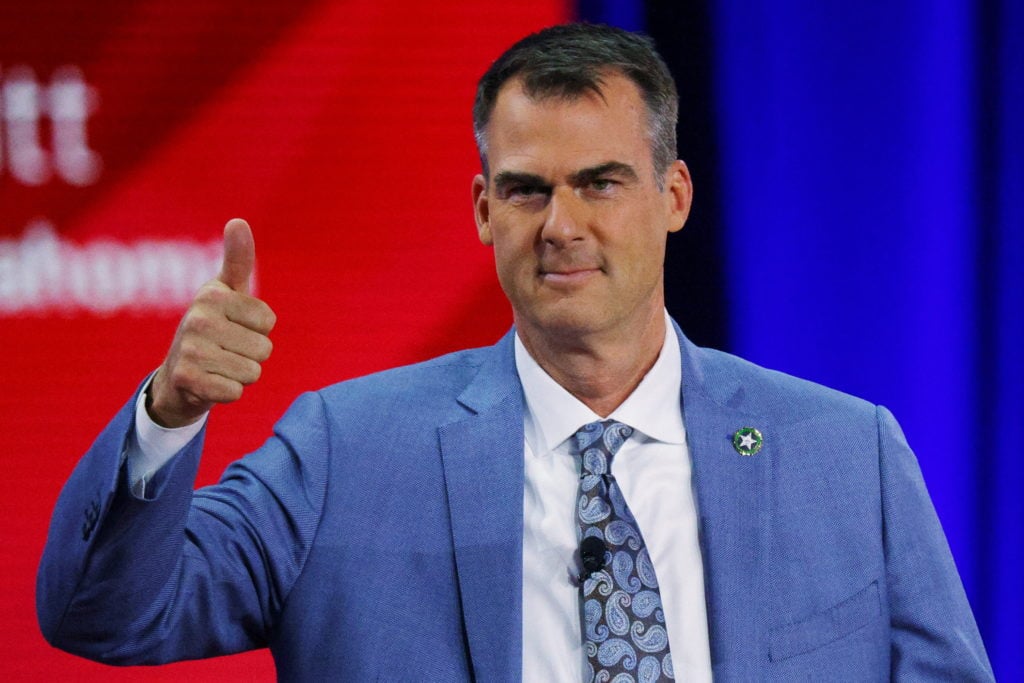 This year, conditions could be slightly different. The question is, can the state's Republican governor Kevin Stitt and the state's numerous tribal operators overcome their differences to make it work?
Despite Oklahoma having more casinos than any other, except Nevada, efforts to legalize sports betting have been hampered by bad blood between Stitt and the tribes.
Luttrell believes last year's bill sunk in the Senate because of "moral reasons," rather than poor tribal relations.
Reasons for Optimism
One reason to be optimistic this time around is it's not an election year. That means lawmakers can turn their attention to plugging holes in the state budget rather than worrying about how voters perceive their personal ethics, or lack thereof.
If you want to push a "sin bill" through, don't do it in an election year, as any good politician knows.
Meanwhile, Stitt is backing the sports betting push in the legislature, having failed to legalize it himself with a sweep of his hand back in 2020.
On that occasion, the Oklahoma Supreme Court ruled the governor had overstepped his authority. He allegedly did so by offering sports betting during negotiations with a handful of breakaway tribes who were prepared to tow his line. The court determined it can only be legalized by the legislature.
"Let me be clear: I support sports betting in Oklahoma," Stitt said in a tweet. "Provided that it's fair, transparent, and the state can maximize revenue potential to invest in top priorities, like education."
Tribes in 'No Hurry'
Meanwhile, the tribes want sports betting, too, but they are circumspect. Matthew Morgan, chairman of the Oklahoma Indian Gaming Association (OIGA) recently told News On 6 there was a "lot of interest" among tribal operators. But they were in "no hurry to get something."
"Better to get something right than get it fast," he added.
The sticking point is that the introduction of sports betting would require the tribes to renegotiate their compacts with the state, something they have been reluctant to do, at least under Stitt's terms.
Sticking Point
In 2019, the Republican, seeking to squeeze more revenue-share payments from the casinos, declared that the 2004 model compact signed by the 35 tribes expired on January 1, 2020, and would have to be renegotiated.
The tribes argued the language in the compact indicates it was designed to automatically roll over for another 15 years on that date, and that no renegotiation was necessary. They were ultimately vindicated in a federal court.
Luttrell hopes his bill has the formula to be attractive to both the governor and the tribes. It proposes a "sliding scale" of revenue-share across a month, depending on sports betting yield: 4% of the first $5 million of net win, then 5% of the next $5 million of adjusted gross revenues, and then 6% of all subsequent adjusted gross revenues.
Stitt's hand against the tribes has been weakened by the judicial rulings, and if this bill passes, it could provide his last bargaining chip when it comes to renegotiating compacts. But he will have to find a solution that works for both the state and the tribes, because the latter are prepared to play the waiting game on sports betting.