New Jersey Sportsbooks Handle More Than $95M in August, Boosting Casino Revenue
Posted on: September 13, 2018, 04:10h.
Last updated on: September 13, 2018, 04:10h.
New Jersey sportsbooks started to reap serious benefits for casinos and racetracks in August, as gamblers plunked down more than $95 million in sports bets during the month.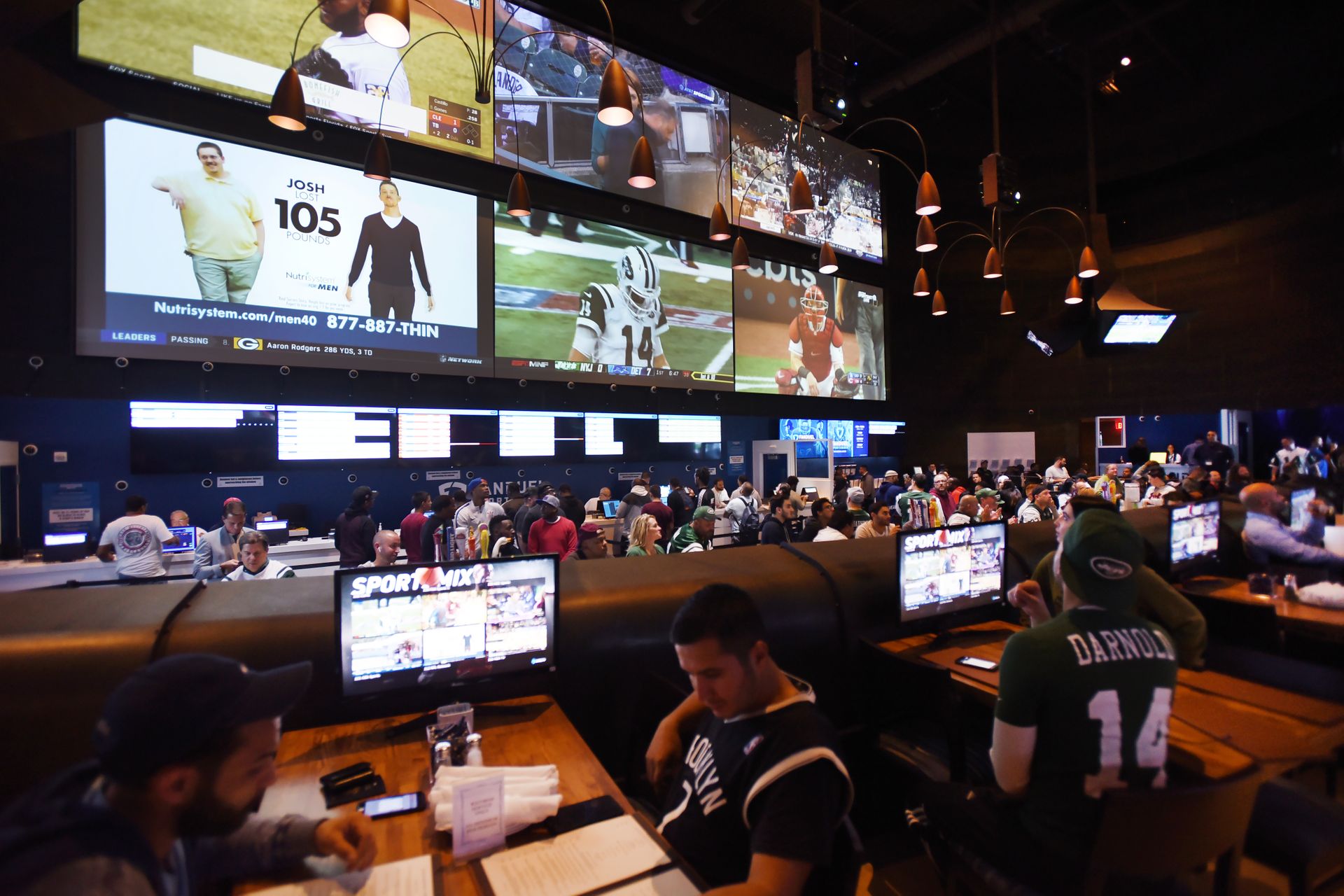 While most of that money came via retail sales at brick-and-mortar locations, it was also the first month in which some online betting was available, and as expected, early indications suggest that the mobile market will be a huge part of the state's sports betting market.
Strong Start for Online Betting Apps
In total, the sportsbooks took $95.6 million in bets, raking in a total of $9.2 million in gross revenue. Those numbers are based on cash on hand, and thus revenues include outstanding tickets that have not yet been resolved or cashed in. In terms of settled bets, New Jersey sportsbooks have held about five percent in profit, a number that is comparable to figures reported by Nevada bookmakers.
August was the first month of online sports betting, with the DraftKings Sportsbook app launching on Aug. 1. It was joined late in the month by apps from PlayMGM and SugarHouse. In total, the three mobile options generated $21.7 million in bets, compared to $74 million for in-person sportsbooks throughout the state.
The Meadowlands continued to be the leader of the pack when it came to live operations, bringing in more than $3 million in revenue for August. But the DraftKings sportsbook app nearly matched that in its first month, generating $2.97 million in profit for the month and showing that online play will be a major driver for the industry.
Those numbers, combined with a continued increase in online casino play and the opening of two new casinos over the summer, helped Atlantic City's gaming revenue soar to around $304 million, a 24 percent increase year-over-year.
"With the new casinos that opened in June and the addition of sports wagering options, including online alternatives, the gaming industry has experienced growth rates in July and August that have not been achieved in years," said New Jersey Division of Gaming Enforcement Director David Rebuck. "It is an exciting time for Atlantic City and we look forward to continued revenue growth going forward."
Revenues Expected to Soar During NFL Season
While these numbers are certainly cause for excitement, there's good reason to believe that the best is yet to come. September means football season, which could result in a massive uptick in the amount wagered both online and in person.
"We could see sports betting grow by more than 300 percent in September as NFL and college football ramp up, and the number of options for online sports wagering in New Jersey continues to grow," PlayNJ.com analyst Dustin Gouker told Reuters. "Once mature, we expect New Jersey to be a much larger market than Nevada."
Since the first New Jersey sportsbooks opened in June, casinos and racetracks have generated $16.4 million in revenue on sports bets from a handle of about $158 million.
Most Read

Latest Casino Stocks:
Retrieving stocks data...
Retrieving stocks data...
Retrieving stocks data...
Retrieving stocks data...
Retrieving stocks data...