New Jersey Lottery Game Hurts Atlantic City Casinos, State Lawmakers Contend
Posted on: February 11, 2018, 10:00h.
Last updated on: February 10, 2018, 05:22h.
The New Jersey Lottery game Quick Draw poses a serious threat to Atlantic City casinos, so says two state lawmakers arguing this week before the Assembly Tourism, Gaming and Arts Committee.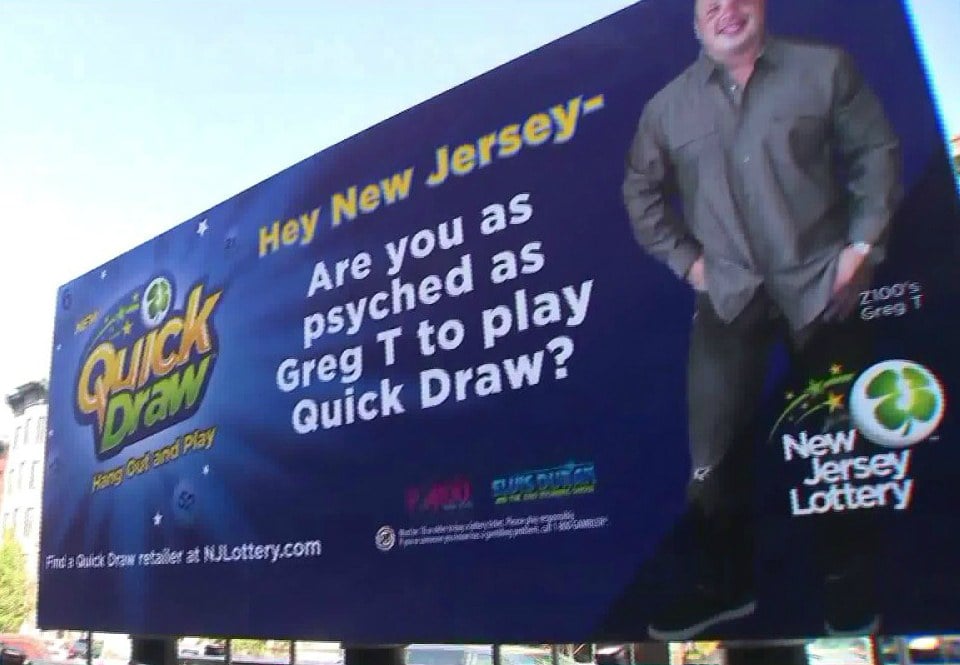 A keno-like format that costs $1-10 per play, Quick Draw debuted last year in an effort to grow lottery revenues. Players select from 1 to 10 numbers out of 80, with odds and potential prizes determined by the number of positions selected and dollars wagered. Draws of 20 numbers occur every five minutes, or 226 times each day.
Implemented during former Governor Chris Christie's (R) administration, the Democratic-controlled gaming committee says the lottery game's frequency simulates casino gambling. Committee Chairman Ralph Caputo (D-Essex) voiced concern that Quick Draw could keep gamblers out of Atlantic City, as the lottery game possess the ability to satisfy the emotional stimulation delivered by slot machines.
"It's a sensitive issue," Caputo declared. "Anytime there's a new game it could take market share away from an existing casino."
The New Jersey Lottery says Quick Draw generated a little less than $5 million in tax revenue between its August debut through December.
Bill to Restrict Drawings
Along with Atlantic City Assemblyman Vincent Mazzeo (D), Caputo has introduced legislation to limit the number of times a lottery game can be drawn each day. Assembly Bill 5181 seeks to limit state lottery drawings to two times per 24 hours.
In the legislation, Caputo argues, "Quick Draw was approved … as a game to be played primarily in bars, restaurants, bowling alleys, and other locations where players spend time dining or socializing. This game is fundamentally different from lottery games as contemplated by the framers of the lottery amendment of the State Constitution."
Under the state's current law, the New Jersey Lottery Commission holds the power to determine how often a game can be drawn.
Gambling Expansion
In November of 2016, Garden State voters overwhelmingly rejected a ballot referendum that asked if Atlantic City's monopoly on casinos should end. The question would have allowed two gambling resorts to be constructed at least 72 miles outside of Atlantic City. The proposal garnered less than 23 percent support.
Christie was a strong supporter of the ballot referendum, and Caputo believes the former governor took matters into his own hands to find new tax revenue sources by directing the lottery to increase drawings.
Atlantic City has seemingly stabilized, with the seven remaining casinos seeing their total gross gaming win (land-based and online operations) increase more than seven percent in 2017.
Bleak Odds
Quick Draw players can buy tickets at bars, restaurants, and other lottery retailers and test their luck every five minutes around the clock. And as is typically the case with most lottery games, the odds of winning are long.
The payout percentage for Quick Draw on a 10-number play is just 60 percent, far less than Atlantic City slot machines, which return about 90 percent of money taken in.
The odds of matching all 10 numbers is one in 8,911,711. The chances of matching five numbers, and doubling your money, is one in 19.
Similar Guides On This Topic