New Jersey Lottery "Quick Draw" Game Expands Casino Gambling, Lawmaker Argues
Posted on: August 1, 2017, 04:00h.
Last updated on: August 1, 2017, 04:53h.
The New Jersey Lottery is overstepping its authority in debuting a new keno-style game that is drawn every five minutes and primarily sold at restaurants, bars, and bowling alleys, so claims Assemblyman Vince Mazzeo (D-Atlantic County).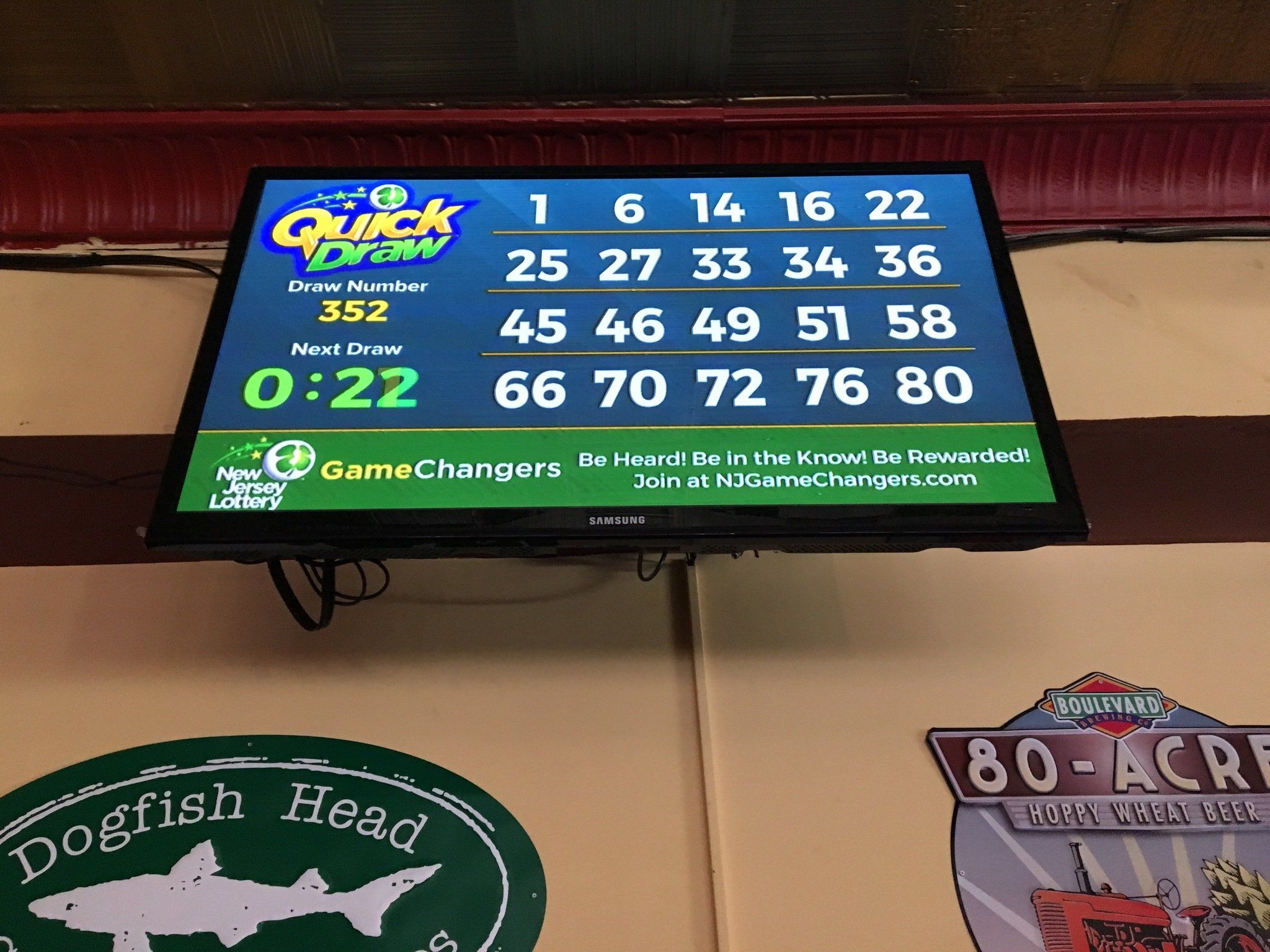 The state politician representing the interests of Atlantic City and the surrounding municipalities says the new game called "Quick Draw" essentially expands gambling across the state and overrides public opposition to casino expansion.
In the New Jersey Lottery "Quick Draw," players choose how many numbers (1-10) they wish to play, and can wager up to $10 per round. They then choose between 80 numbers. Tickets win based on the number of spots that hit out of the 20 numbers that are drawn.
While the format is keno, it's the fast-paced and repetitive arrangement, with drawings every five minutes, that has Mazzeo irked.
"The State Lottery is grossly overstepping their authority by essentially expanding casino style gambling … outside of Atlantic City," Mazzeo said in a statement. "Having keno drawings every five minutes is a clear end around the spirit of the 1970 State Lottery constitutional amendment."
Drawings 226 Times a Day
"Quick Draw" is geared towards social settings, with hundreds of electronic self-service terminals now placed in drinking, eating, and entertainment establishments throughout New Jersey. The game runs almost around the clock, with a total of 226 drawings each day.
Mazzeo wants to limit that to just two. His draft bill would revoke the Lottery Commission's authority to decide how many times a "game that involves the drawing of winning numbers" is executed.   
The draft makes no secret about its target: "It is intended to prevent lottery games such as the recently adopted 'Quick Draw.'"
Last November, voters in New Jersey overwhelmingly rejected a ballot question to authorize the construction of two casino resorts at least 72 miles outside of Atlantic City. The public question garnered less than 23 percent support.
"The State Lottery doesn't get to override the voice of the people," Mazzeo concluded. "I will continue to staunchly oppose, as I always have, any effort that expands gambling outside Atlantic City."
Dismal Odds
Though "Quick Draw" is based on keno, a classic lottery game, the format of the new product comes with the repetitive and nearly instant gratification that so many traditional gaming machines offer on casino floors. Paired with its low odds and setting in businesses that serve alcohol, and Mazzeo's concern might be justified.
"Quick Draw," like most lottery games, comes with extremely low chances of winning any substantial money. For tickets that choose 10 numbers, just one out of every nine will win a minimum prize or better.
Overall payout percentage is 60 percent for Pick 10 in "Quick Draw," far less than found on slot machines and video poker terminals. The average payback reported by the New Jersey Casino Control Commission for Atlantic City's remaining casinos during the fiscal year 2015-2016 was around 91 percent.
But as the New Jersey Lottery motto states, "Anything can happen."
Similar Guides On This Topic
Latest Casino Stocks:
Retrieving stocks data...
Retrieving stocks data...
Retrieving stocks data...
Retrieving stocks data...
Retrieving stocks data...