Morgan Stanley Estimate of US Online Gambling Market Plummets
Posted on: March 27, 2014, 05:30h.
Last updated on: March 26, 2014, 07:29h.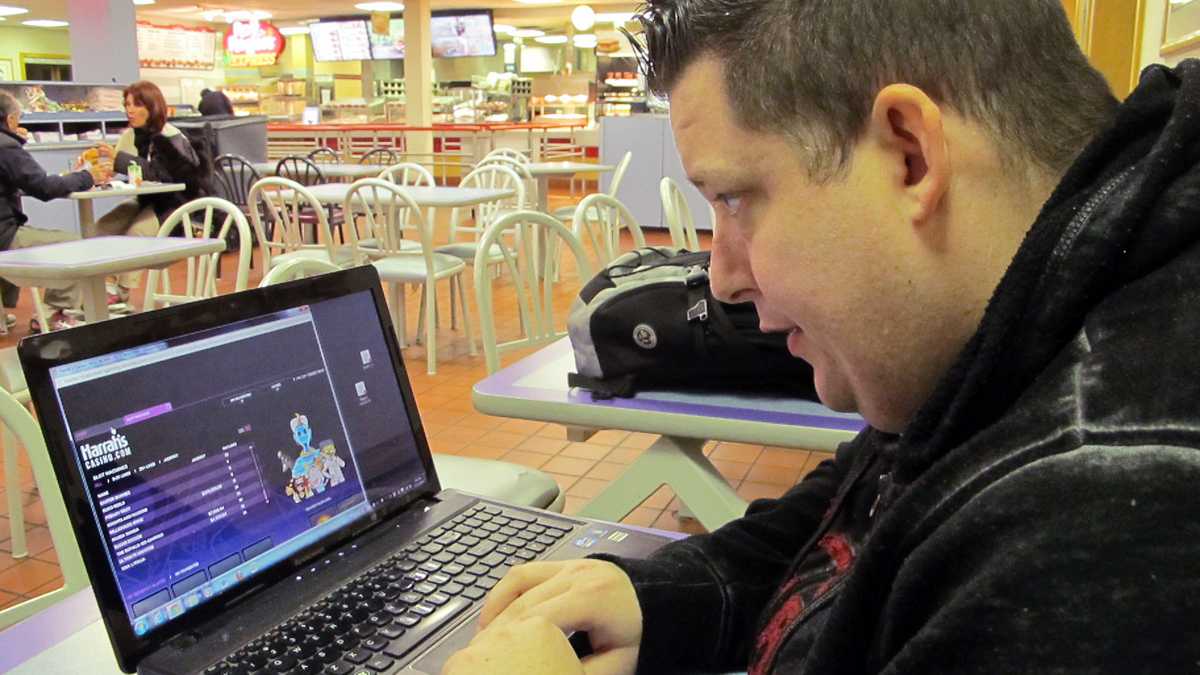 Online gambling was a big business in the United States before the government began cracking down on overseas operators. And with regulation slowly coming state-by-state, it could certainly be even bigger in the future. But now, some analysts are saying it's not quite as big a market as they had previously thought.
That's the news out of financial services firm Morgan Stanley, which has lowered its estimate of the Internet gambling market in the US by a 30 percent projection over the next three years. The Wall Street firm had previously said that the market could have been worth about $5 billion in 2017. Now, they're forecasting a market worth only about $3.5 billion that year.
Technology Issues Cited
The change comes after numbers have started to come in from states that have regulated online gambling. The lower estimates are largely due to what the company says are technical issues that were worse than originally expected.
That refers to problems with things such as the geolocation technology used to ensure players are within the proper state, which has stopped some New Jersey residents near their borders from playing on regulated sites.
Payment processing has also been a concern, as some banks have not yet allowed their debit and credit cards to be used for Internet gambling, even in regulated markets.
But despite the drop in the Morgan Stanley estimate for 2017, the company says that in the long term, online gambling is still a safe bet in America. They revised their 2020 estimate of the US market down to $8 billion from $9.3 billion – a drop of about 14 percent.
"While we remain bullish on the online gaming opportunity in the US, we are lowering our estimates to better reflect the insights we have gained following the first few months of operations in New Jersey, Nevada and Delaware," a company report noted.
New Jersey Estimates Also Lowered
Morgan Stanley also dropped their revenue estimates for New Jersey's first full year of online gambling, bringing them more in line with what other experts have said they expect to see from the state. While they had previously thought casinos would take in $541 million in revenue, they're now predicting a haul of less than half that at $203 million.
That estimate once again reflects the technological issues that may have contributed to the slow start for New Jersey's Internet casino sites. While the company believes those issues will be resolved over time, that still won't be enough to reach their original lofty projections. Morgan Stanley also lowered their monthly growth estimates for the state from 20 percent down to 10 percent.
Global credit and data rating company Fitch Ratings also gave a forecast for New Jersey this week, and decided to stick with their $200 million estimate for the year.
"Fitch believes an interstate online poker agreement signed by Delaware's and Nevada's governors…will accelerate state-by-state proliferation of online gambling," the company wrote.
New Momentum for Online Gambling
Both Morgan Stanley and Fitch agreed that California is now the most likely bet to regulate online gambling this year. Morgan Stanley also singled out Illinois as another state with a high chance of pushing through legislation, while Fitch said Pennsylvania could also consider Internet wagering.
However, Morgan Stanley feels that other states won't be getting around to passing such Internet wagering bills this year. That includes several states that have been rumored to be considering such measures, like Colorado, Louisiana, Massachusetts, Mississippi, and Ohio.