Connecticut's Mohegan Sun Casino Sues Billionaire Ottawa Senators Owner Eugene Melnyk for $1 Million Over Unpaid Markers
Posted on: September 16, 2019, 09:40h.
Last updated on: September 16, 2019, 01:01h.
Connecticut's Mohegan Sun casino has launched a $1.05 million legal claim against the owner of the National Hockey's League's (NHL) Ottawa Senators, Eugene Melnyk, due to an alleged $900,000 in unpaid casino markers.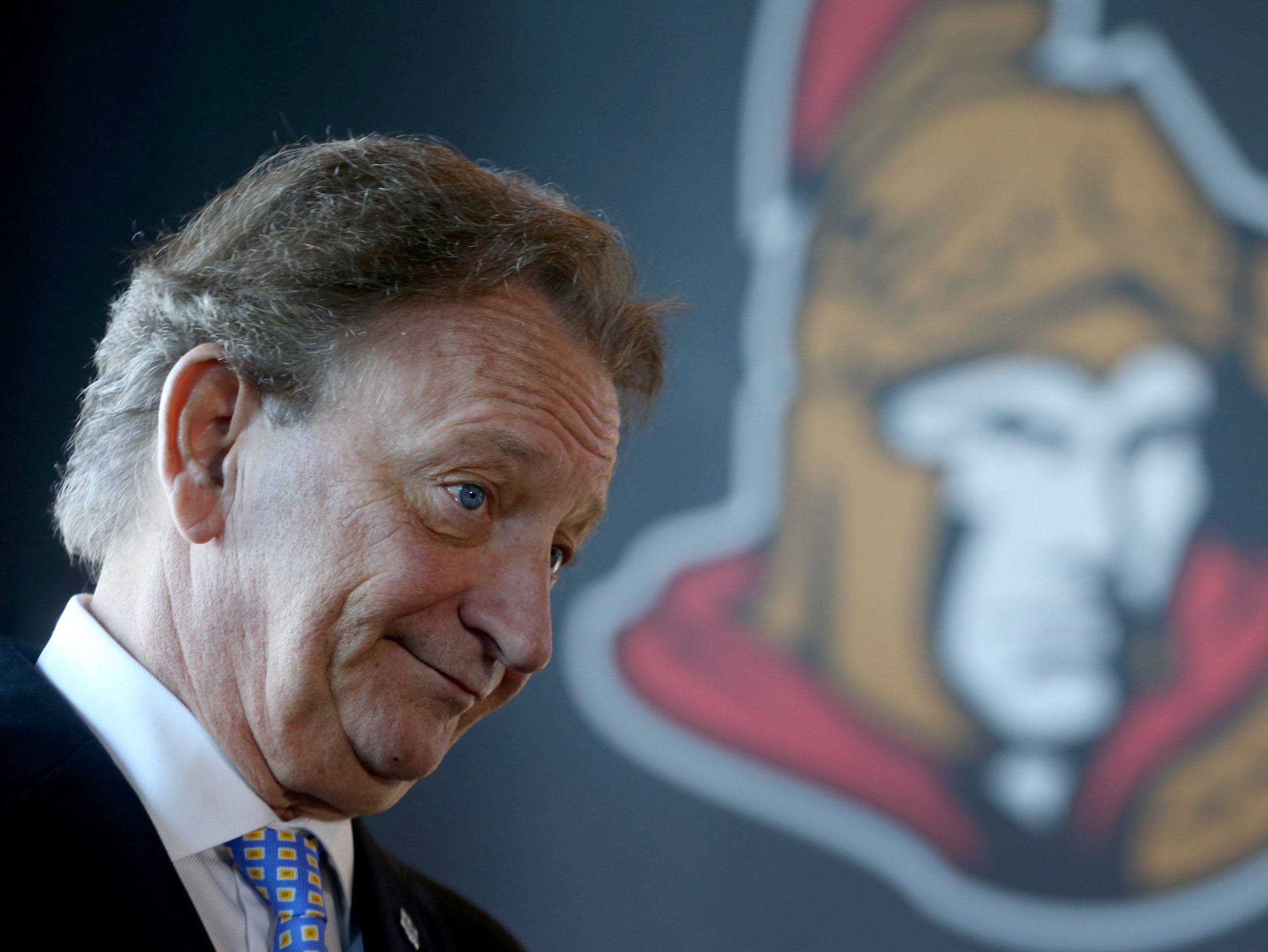 According to a lawsuit filed in New London Superior Court in June, the casino claims the Canadian pharmaceutical billionaire racked up the debt during a gambling spree over the St Patrick's Day weekend in 2017.
Mohegan Sun says Melnyk gave the casino a series of bank drafts which his bank in Toronto later failed to honor. The first draft was issued on Friday, March 17, 2017, while four more were issued the ensuing Sunday, three within one hour of one another. The first four drafts were for $200,000 each and the last one was for $100,000.
Mohegan Sun is seeking the money owed, plus $15,000 in damages, costs and interest.
Bad Timing
The news comes at an awkward time for Melnyk, who has become largely unpopular with Senators fans for trading a number of its star players in recent years in the name of "rebuilding" the team. Now, some fans are wondering whether the owner is as wealthy as he is reputed to be.
Melnyk was estimated by Forbes to have a net worth of $1.21 billion earlier this year, and in 2017, was ranked 79th on Canadian Business's list of Canada's 100 wealthiest people.
The founder of pharmaceuticals company Biovail Corp, Melnyk was born in Toronto, but now lives exclusively in the Bahamas. He's a noted philanthropist, but his business career has not been without controversy.
In 2008, he was sued by the Securities and Exchange Commission for accountancy fraud and deceiving investors, and was ultimately banned from holding senior positions within public companies in Canada for five years.
"As it is in litigation at this point, we cannot comment, other than to say we expect a swift result," Melnyk's lawyer Sheldon Plener told Ottawa Matters Monday.
Are Gambling Debts Enforceable?
In Nevada, gamblers can be charged with criminal fraud if they fail to pay casino markers. According to Almase Law, a Las Vegas-based firm that specializes in the area, about 20,000 people each year fail to pay on their extended gaming funds and are generally pursued aggressively by casinos.
In other jurisdictions, pursuing gambling debts isn't always so clear cut, although courts usually view a gambling transaction as a contract – a mutual agreement between casino and bettor that, in exchange for placing a bet, the casino will pay out winnings if the bet is successful. In general, contracts are enforced by the courts.
In 1992, having successfully received a judgment in New Jersey, Caesars Atlantic City sued Ontario resident Barbar Maalouf in his home province in a bid to recoup $43,000 in unpaid markers.
The Ontario court originally dismissed the case in favor of the defendant on the grounds that the Ontario Gaming Act then represented a public policy against gambling that precluded enforcement of the foreign judgment.
But the Court of Appeal for Ontario reversed the decision, holding that the enforcement of foreign default judgments regarding gambling debts was not contrary to Ontario's public policy.
This set a precedent for casinos based in jurisdictions outside Canada to collect debts – the jurisdiction, in this case, being the sovereign tribal nation of Mohegan people.