Mississippi Hits $3B in Gaming Revenue for First Time
Posted on: May 19, 2023, 04:24h.
Last updated on: May 22, 2023, 12:29h.
Some 30 years after the first casino debuted in Mississippi and helped the state earn $122 million in annual gaming revenue, that amount has increased nearly 30-fold.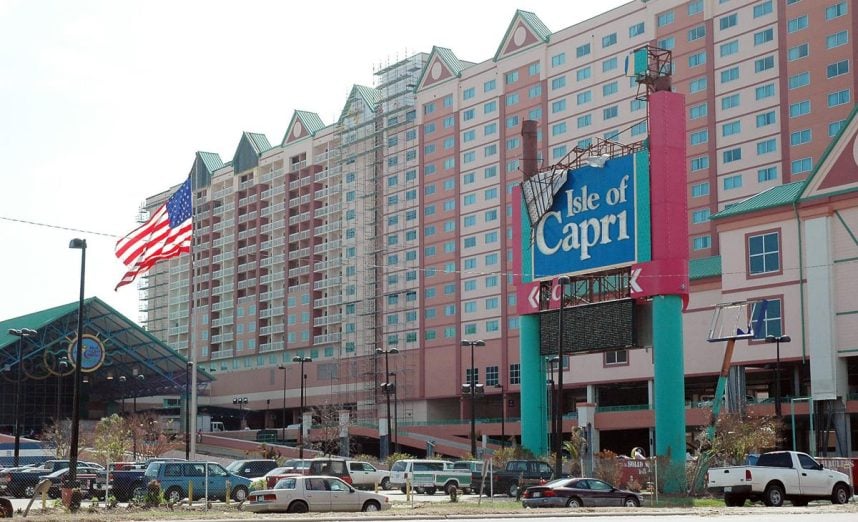 The total was $3.3 billion. Larry Gregory, director of the state's gaming and hospitality association, made the announcement on Wednesday at a meeting of the Vicksburg-Warren Chamber of Commerce.
That's huge," Gregory said, as reported by the Vicksburg Post. Gregory clarified that gross gaming revenue totaled $2.5 billion, while $800 million was nongaming, which he called "just as important — the hotels and the food and all the other things that our industry provides statewide."
In 2021, the last year covered by available statistics, only three states topped $3 billion in gaming revenue: New Jersey ($4.7B), Pennsylvania ($4.8B), and Nevada ($13.4B).
Mississippi earned slightly less than $2.7 billion that year and found itself beaten by New York and Indiana, both of which earned slightly more than $2.7 billion. In 2022, Indiana earned $2.4 billion, and New York $1.6 billion.
Mississippi is home to 26 casinos that employ 13,700 people.
Mississippi Earning
Modern gaming in Mississippi launched in 1992 when the Isle of Capri Biloxi opened its first casino aboard the historic former Diamond Lady Riverboat, which had also launched gaming in Iowa the year before.
Mississippi successfully patterned its gaming after Nevada's, offering a favorable tax rate: 8% for the state's general fund and 4% for the locals. The association with Nevada may have worked a little too well.
"Back when legalized gambling was being introduced, it was very difficult for people to accept gambling," Gregory said. "They just thought it was going to bring organized crime at the time."
Since then, Gregory said, the gaming industry in Mississippi has proven itself to be a standup corporate citizen. "We've done well in our communities, we're proud," he said.
And its tax rate is still the same as it was in 1993, Gregory said — 8% state and 4% local.
Biggest Setback
After Hurricane Katrina devastated the Gulf Coast in 2005, Gregory told the Chamber of Commerce meeting, "We just didn't think we could come back."
When then-Gov. Haley Barbour sent officials to talk to casino executives about returning to the Coast after the storm, Gregory reported that each one said, "'Yes, we're committed, we're coming back. However, we're not coming back to the same set of circumstances, which is on water. Y'all are going to have to change that law.'"
So, the state changed its gaming laws to allow landside casinos.
"I think it saved the Coast," Gregory said. "Everything came back bigger and better for what it was."
Most Read