Michigan Lottery First Million-Dollar Online Scratch Card Winner 
Posted on: February 19, 2015, 11:37h.
Last updated on: February 19, 2015, 07:42h.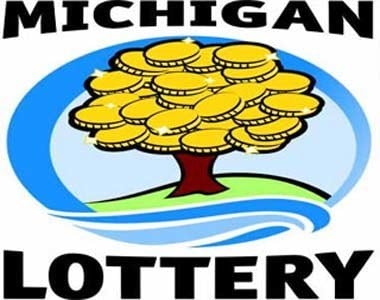 Michigan online lottery created its first millionaire this week, not via a traditional lottery draw game, but a $20 online scratch card.
The state rolled out its online lottery sales quietly and without fanfare in November, and since then, despite limited marketing, over 100,000 customers have registered to play online, lottery officials have said.
And while online lottery sales still only represent around 1 percent of all tickets purchased in the state, Lottery Commissioner Scott M Bowen recently revealed that online sales are raking in around $2 million a week.
It's predicted that online sales will top $480m during the first eight years of operation in Michigan.
Controversy
The scratch card games themselves have provoked controversy because of their similarity to traditional online gambling games such as slots; players must match up symbols in order to win prizes.
In Minnesota, where they were first debuted a year ago, outraged lawmakers passed a bi-partisan bill by a wide margin to prohibit online instant-play lottery games, as well as the sales of tickets via gas pumps or ATMs. But Governor Mark Dayton vetoed it at the last minute saying he believed that the Lottery had the authority to offer online ticket sales without legislative approval.
"The authorization for the Lottery stems directly from the people of Minnesota," Dayton wrote, adding later, "It appears to me that the Executive Director is operating within the scope of his legislatively-established authority."
Lottery officials argue that online scratch cards are an important branding tool that allow them to market tickets to a younger audience who are more likely to engage with the Lottery through their mobile phones and tablets.
Their detractors argue that they are accessed too easily and too quickly and are concerned that lotteries are stealthily expanding their scope beyond traditional draw games.
Privatization
Meanwhile, back in Michigan, two bills were introduced recently that seek to privatize the State Lottery, sparking fears for the jobs of 170 public sector workers. State Representative Earl Poleski said his aim was to find out "if the lottery couldn't earn more or have a better return for the School Aid Fund if it had some management that was a little bit more innovative or did a better job of marketing than we can do ourselves.
"If we don't ask the question," he added, "we'll never know."
Senator Wayne Schmidt, sponsor of the second bill which was introduced last week, said: "There's a lot of good things that the state of Michigan and its employees do. Personally, I think the lottery would be one of those that should be more in the private sector."
Bills SB 75 and HB 4077 would require Commissioner Bowen to seek bids from private companies to manage the lottery, although he wouldn't be obligated to accept any of these bids.