MGM Tokyo On A Fish Market Site?
Posted on: August 23, 2014, 10:00h.
Last updated on: August 21, 2014, 12:55h.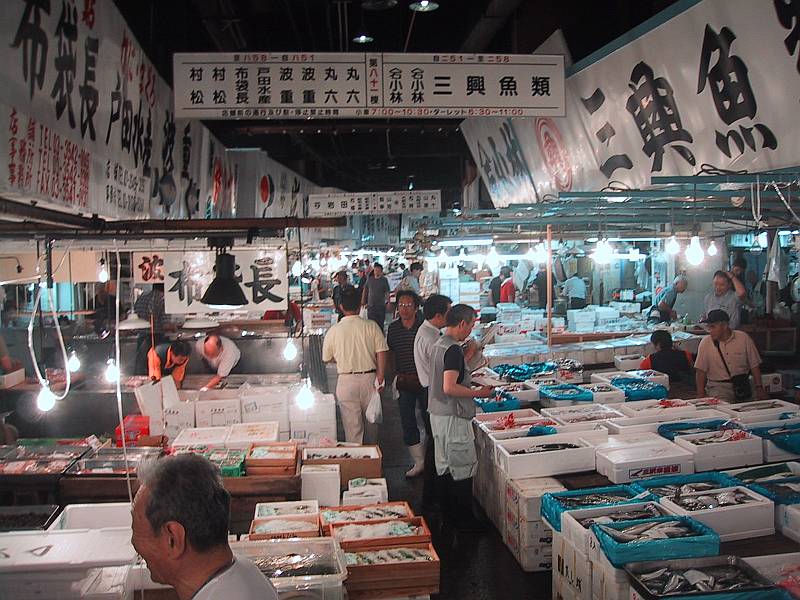 MGM Resorts International, like most of their competitors, would love to build a casino in Japan.
And if you're going to build there, then the most lucrative city for a casino would have to be Tokyo.
The only disadvantage to placing a casino in the nation's largest city is the cost of building there, as finding available space is difficult and expensive.
But it looks like MGM might have found a potential site that could become available in the near future.
According to Bloomberg News, two sources familiar with MGM's plans in Japan say that the company has scouted the Tsukiji fish market as a potential home for a casino resort in Tokyo.
World's Largest Fish Market
The site, which currently hosts the largest fish market in the world, covers about 57 acres of land. The city may be looking to sell that land after the vendors there choose to relocate.
Japan's legislature is expected to pass a casino-legalization bill in their fall session, with Prime Minister Shinzo Abe backing the effort.
Right now, about 42,000 visitors travel to the market each day, mostly to take part in the morning auctions that result in the sale of over $4 billion in seafood each year.
Tokyo's government has long planned to relocate the market, though. The idea has been around since 2001, when it was decided that the market could move to a larger facility on reclaimed land in Tokyo Bay.
However, those plans have been delayed until 2016 because of toxic soil that has to be removed from the proposed relocation site. Once the hundreds of vendors move, the city may look to sell the current market area.
If a casino could be built on the site of the Tsukiji market, it would be an excellent location for MGM or any other developer.
The site is right near Ginza, a luxury shopping area. And while the land costs are likely to be higher than in other prime target areas like Odaiba, Tsukiji is likely to draw much more traffic because it is near other tourist attractions.
"Tsukiji, in terms of accessibility, is almost unrivaled in Tokyo," said CLSA analyst Jay Defibaugh.
No Guarantee Land Would Be Offered to Casino Firms
Tokyo is certainly on board with the idea of selling the land, but there's no guarantee that they'll decide it is an appropriate location for a future casino. According to Tokyo's urban policy manager, Tadashi Sato, multiple buyers have expressed interest in the location.
And as far back as 1999, Tokyo officials had looked at Odaiba as the more likely location for a future resort.
According to MGM senior vice president Ed Bowers, both Odaiba and Tsukiji are among several casino locations they've taken a preliminary look at. He said that the company would need at least 30 acres in order to properly build a resort, but said that it may not be up to the company where that land comes from.
"Ultimately, it's really the city that has the say on where they would like this thing to be," he said.
Japan's legislature is expected to pass a casino-legalization bill in their fall session, with Prime Minister Shinzo Abe backing the effort.
Many major casino firms are eagerly awaiting their chance to build in Japan, which is seen as one of the last major untapped casino markets in the world. Las Vegas Sands, Caesars Entertainment and Melco Crown are among the suitors who hope to build there.
Most Read