MGM Buys Back 10 Million Shares From Late Founder Kirk Kerkorian's Estate
Posted on: September 13, 2017, 01:00h.
Last updated on: September 13, 2017, 03:36h.
MGM Resorts is acquiring 10 million common shares of its own company from the estate of late billionaire Kirk Kerkorian, the man who founded the gaming and hospitality company in 1986.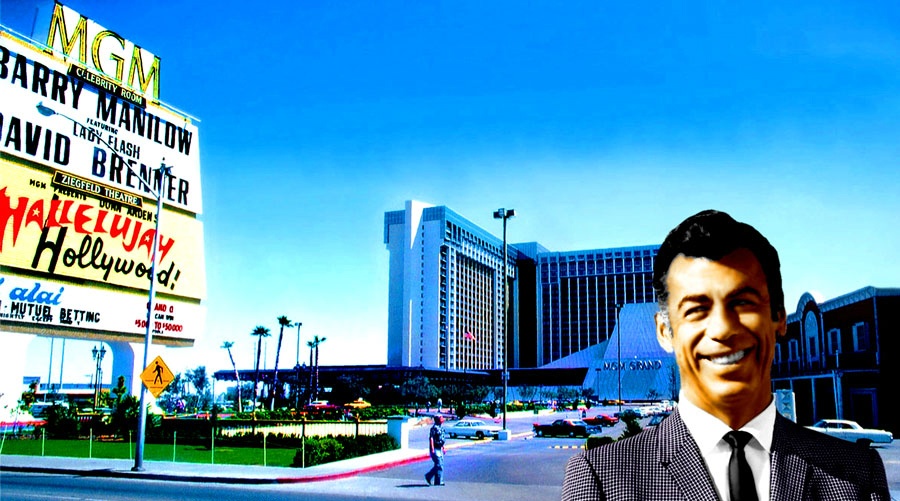 The deal values each share at $32.75, a one percent discount on the stock's closing price on September 11, for a total transaction of $327.5 million. After the sale is completed on September 13, Kerkorian's holdings company, Tracinda Corporation, will see its equity stake in MGM Resorts decrease to 8.3 percent on 47.1 million shares.
Earlier this month, MGM announced it was looking to buy back its common shares from shareholders willing to sell. Stock repurchases show executives are bullish on the company's long-term outlook, and believe the trading price is undervalued.
"We believe today's announcement represents a prudent and efficient way of buying back a considerable amount of our stock at an attractive price," MGM CEO Jim Murren said in a statement. "This transaction remains consistent with our stated long-term strategy of utilizing our cash to maximize value for our shareholders while maintaining a strong financial position."
MGM Moving All-In
Wall Street is reaching record levels with both the Dow Jones Industrial Average and NASDAQ Composite Index soaring to new heights, but uncertainty remains surrounding the economic future in the US and around the globe. MGM Resorts doesn't seem too concerned.
No casino company is on a bigger spending spree than MGM. The company recently acquired a 50 percent stake in the Borgata to take complete control of the Atlantic City resort, and opened its $1.4 billion MGM National Harbor outside Washington, DC, last December.
MGM is finishing construction on its $3.3 billion Cotai integrated resort in Macau, and also building a $950 million casino complex in Springfield, Massachusetts. The company is additionally expected to receive one of two casino licenses in Japan once the country liberalizes the market, and MGM officials are reportedly ready to spend upwards of $5 billion on that property.
To fund such commitments, it will need to have plenty of cash on hand, but executives apparently believe the under $33 share price is too good to pass up.
Kerkorian's Wishes Fulfilled
When Kerkorian died in June of 2015 at the age of 98, his will mandated that his heirs dissolve Tracinda's ownership in MGM Resorts in an "orderly fashion." He was the largest shareholder at the time of his death, controlling about 16 percent of the Nevada conglomerate.
But Kerkorian wanted his fortune to be used largely for philanthropic endeavors upon his passing. Over the 27 months since his death, Tracinda has sold down roughly eight percent of its MGM ownership.
In filings with the US Securities and Exchange Commission, Tracinda says it will unload the remaining stake over time, as it believes "there is substantial value in the assets of MGM Resorts and that the company is a good long-term investment."
Tracinda is named after Kerkorian's daughters, Tracy and Linda. As is his philanthropic nonprofit, The Lincy Foundation. Kerkorian's primary charitable focus is Armenia. He's reportedly donated over $1 billion during his late years and posthumously, but requires that his name never be put on projects his has funded.
Earlier this year, The Promise, a film about a love triangle during the Armenian genocide, was released starring Christian Bale. Kerkorian funded the passion project, devoting $100 million to produce and release the Hollywood film.