Melbourne Cup Sabotage: Protestors Dump 200 Gallons of Sludge on Racetrack
Posted on: November 1, 2022, 06:45h.
Last updated on: November 1, 2022, 01:33h.
Gold Trip, a 20-1 shot, romped home to win the Melbourne Cup at Flemington Racecourse on Tuesday. That's despite the efforts of environmental protestors to sabotage Australia's most famous race.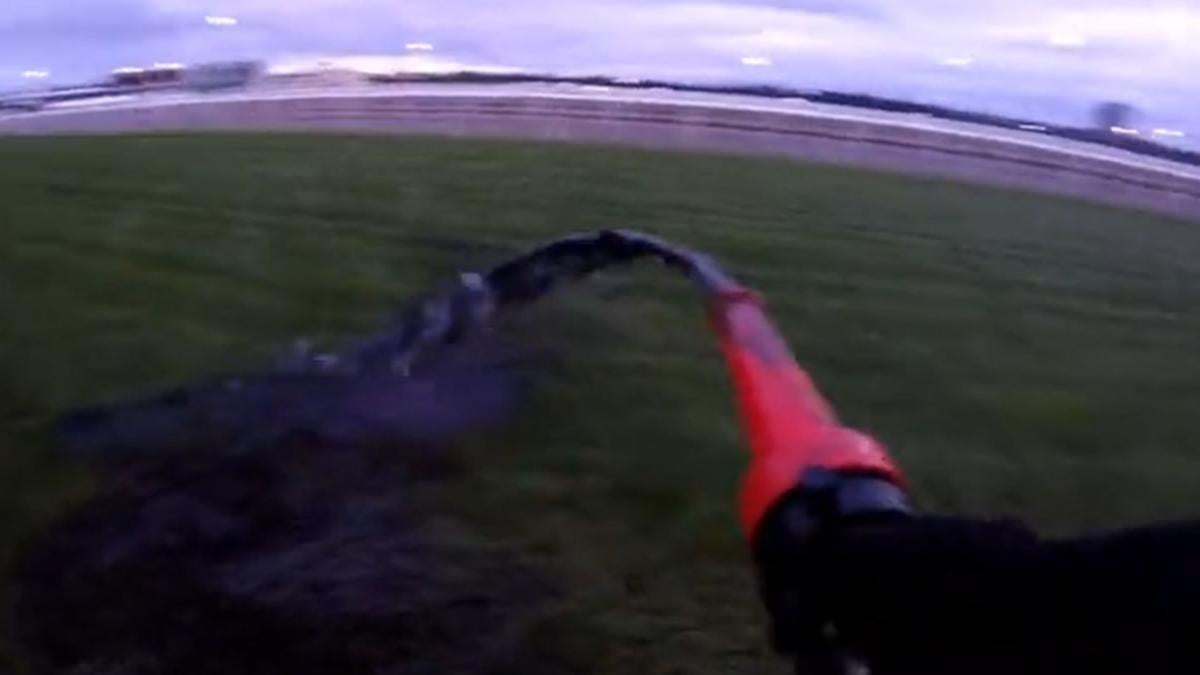 Video footage released by Extinction Rebellion showed two saboteurs running onto the track in the early hours of Tuesday morning. They proceed to dump what is described in an accompanying statement as "1,000 liters (220 gallons) of oily sludge" onto the track.
Victoria Racing Club, the track's owner, confirmed that officials cleaned the area to a sufficient level so that it was safe for racing to go ahead.
'Toxic Industry'
In a statement, one of the protesters called himself a "problem gambler," adding that Tuesday's action was about more than his personal issues. "This is about Victoria Racing Club and the toxic industry of which they are leaders choosing to protect their racecourse against the impacts of climate change at the expense of people's homes and livelihoods," the protesters wrote.
Gambling is a huge problem in Australia … The racing industry callously disregards the wellbeing of animals and the community, both local and in the floods, and those who have fallen victim to gambling," the statement continued.

The protestor added that if the race got postponed it would be a "well-deserved setback" for an industry that needed to be "held accountable.
Extinction Rebellion said the act had been carried out by "friends," adding that it "fully endorsed" the message.
Homes Flooded
It appears Flemington was the chosen target because of the existence of a wall, built by the Victoria Racing Club in 2007 to protect the track from flooding of the nearby Maribyrnong River.
October 14 saw the river's worst floods in 50 years. Many local residents believe their homes wouldn't have been destroyed by the water if it weren't for the controversial flood wall protecting the track.
That wall should never have been built, what is a racecourse to them is a crucial natural floodplain that would have lowered flood levels in homes if not for the interest of the racing and gambling industry," the protestors wrote.
"Even if they can clean the sludge from the racetrack today, I hope they pay proper dues to the local flood victims who will be cleaning their homes for months to come …" they added.
One individual turned themselves over to police after the incident, according to The Telegraph.