Mega Millions Finds a Winner, $1.35B Ticket Sold in Maine
Posted on: January 14, 2023, 09:57h.
Last updated on: January 14, 2023, 07:17h.
The Mega Millions jackpot evaded players for 25 consecutive drawings. But the streak came to an end last night when a lucky player in Maine won the fourth-largest lottery prize in US history.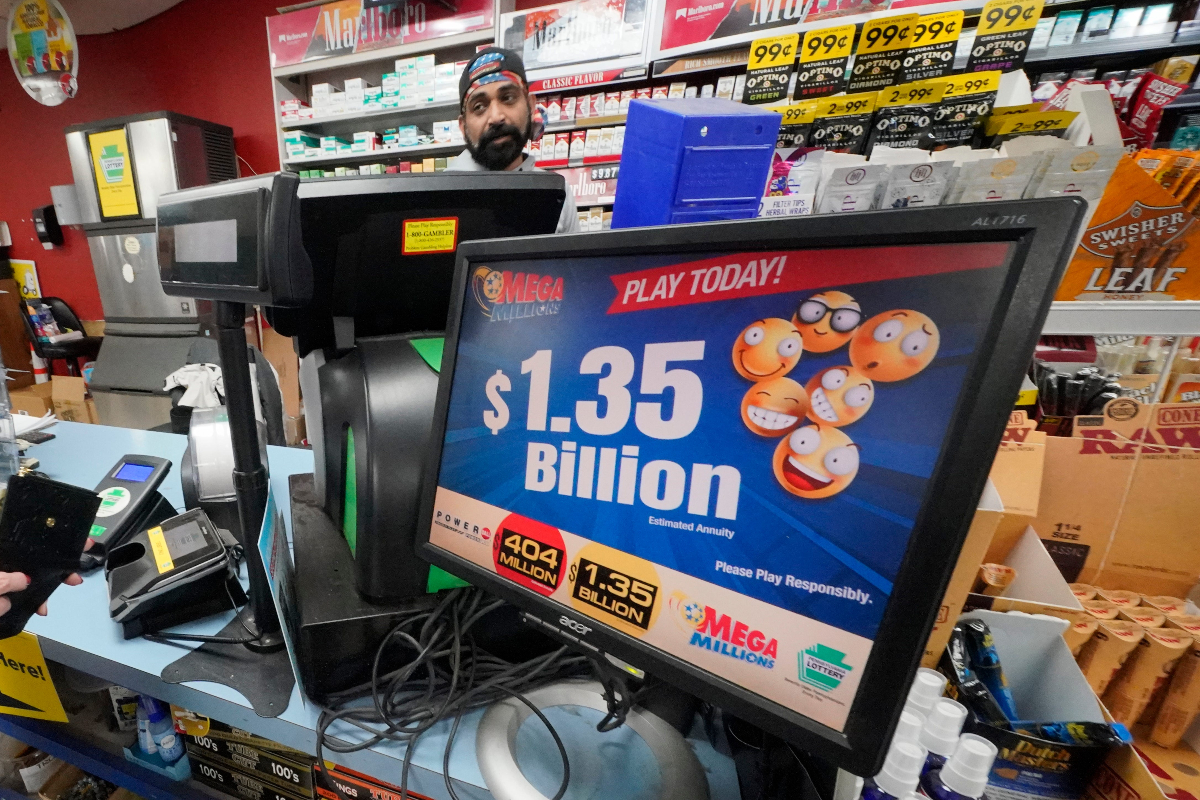 The $1.35 billion win is payable over a 30-year annuity. The winner can also opt for a one-time cash distribution of $724.6 million. Both amounts are pre-tax.
Last night's winning numbers were 30-43-45-46-61, and the gold Mega Ball 14. The odds of a ticket matching all six numbers are just one in 302,575,350.
The Mega Millions Consortium said last night's drawing was the first time that its jackpot has been hit in Maine. The state began participating in the interstate lottery game in May 2010.
Ohio Lottery Director Pat McDonald, who is also the lead director of the Mega Millions Consortium, said there is no better way to kick off the new year.
"Thank you to all our retailers for their hard work during this spectacular run, and our customers for their enthusiasm and support. I hope the fun and excitement Mega Millions has generated inspires a winning attitude in our daily lives and towards everyone we meet. Here's to a good year," McDonald said in a release.
Big Tax Bill Coming
The nation's newest billionaire — pretax, of course — will need to come forward and reveal their identity at some point. Maine is not one of the 11 states that allow lottery winners to remain anonymous.
The winner's newfound wealth will begin with a major tax bill. Maine levies one of the highest lottery taxes in the country, as winnings are subject to an effective tariff of 7.15%.
Only eight states and DC tax lottery wins higher: Maryland (8.95%), Massachusetts (9%), Minnesota (7.25%), New Jersey (8%), New York (8.82%), Oregon (9.9%), Vermont (8.75%), Washington, DC (10.75%), and Wisconsin (7.65%).
If the winner opts for the cash option, which is the payout of choice for most Mega Millions jackpot winners, the $724.6 million haul will be immediately reduced by about $268 million by the effective 37% federal tax. The remaining $465.5 million would then be hit by Maine's 7.15% tax, which would drop the net disbursement to about $404.7 million.
Should the winner choose the full value of the 30-year annuity, the yearly check after federal and state taxes would be about $25.16 million. Over the life of the annuity, the full value of the win would come to $755 million.
Secondary Winners
Friday's drawing wasn't good only for the lucky winner in Maine. Mega Millions reported that more than seven million tickets won some sort of prize.
Fourteen tickets matched all five white balls to win $1 million each, while 164 tickets matched four white balls and the gold Mega Ball to win $10,000. Twenty-seven of those tickets purchased the $1 add-on Megaplier to double their prize to $20,000, as the Megaplier hit on 2x last night.
Nearly 4.7 million tickets matched only the gold Mega Ball to simply win back their $2 bet. But 828,701 tickets had the Megaplier to profit a couple of bucks.