Maine Lawmakers Fight Back Against "Deceptive" Casino Ballot Question
Posted on: May 16, 2017, 05:00h.
Last updated on: May 16, 2017, 04:53h.
A controversial Maine casino referendum, which lawmakers say is designed to deceive voters for the benefit of a shadowy casino developer, will be fought tooth and nail in the legislature.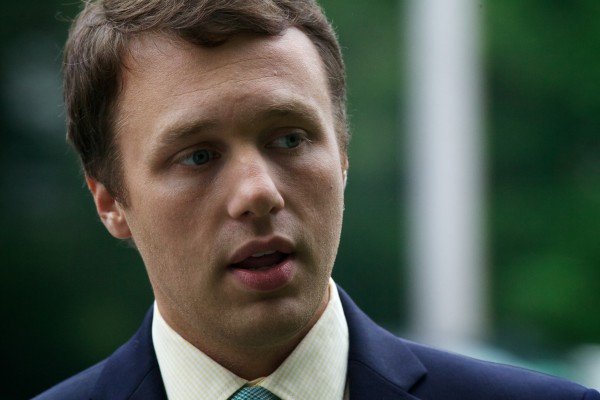 That's the promise of Senate Majority Leader Garrett Mason (R-Lisbon) and Representative Louis Luchini (D-Ellsworth), who believe that controversial figure Shawn Scott has hijacked the democratic process for his own gain.
Scott managed to push through a November public referendum on the creation of a casino in York County. But the question posed in the signature gathering process was worded so that only he could be the beneficiary of the outcome.
Mason and Luchini say it's an abuse of the state's citizen initiative process and believe they may be able to quash the referendum by passing a law that would allow them to repeal the process.
Weighted Question
Scott had attempted to conceal his involvement in the project via his sister, Lisa Scott, who was the only listed officer of the signature-gathering campaign, known as "Horseracing Jobs Fairness."
The campaign was supposed to be about helping out the harness racing industry. But, in fact, it was about securing Shawn Scott the right to build a casino by ensuring the casino license could go only to "an entity that owned in 2003 at least 51 percent of an entity licensed to operate a commercial track in Penobscot County that conducted harness racing with pari-mutuel wagering on more than 25 days during calendar year 2002."
Shawn Scott is the only "entity" to qualify because, in 2002, he purchased the struggling Bangor Raceway for just over $1 million.
The following year he bankrolled a successful referendum to authorize slot machines at the raceway, allowing him to sell it for a $50 million profit.
"Not the Will of the Voters"
"They were not truthful with Maine voters when they were hustling those signatures, and maybe this deserves a response that is equally as measured," Mason told the Portland Press-Herald this week.
"This is not the will of the voters, this is the will of 62,000-and-change people, who signed this petition. I would highly doubt even one percent of whom actually read what they were signing. They were promised this would help horse racing, this would help education and every other carrot that was hung out there. This is not the will of the voters yet," he added.
"If we don't stop some of these types of referendums in the legislature, they are going to get more and more and more extreme," Mason said. "We as a legislature have to decide when are we going to take our role as the people's representatives seriously."
However, Mason and Luchini's "enact and repeal" strategy may struggle from legal challenges. While there is little, if any, support for the casino referendum in the legislature, some lawmakers have said they will not support Mason and Luchini's plan because it may ultimately be unconstitutional.
Similar Guides On This Topic