Macau Revenues Soar to New Heights
Posted on: March 10, 2014, 05:30h.
Last updated on: March 10, 2014, 12:18h.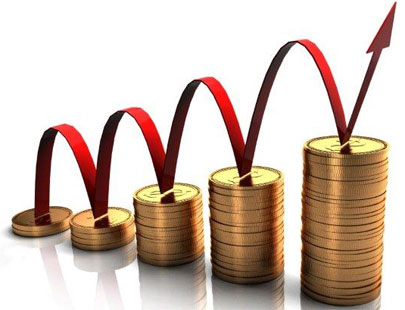 Will the boom times ever stop in Macau? Casino operators certainly hope not, and the latest numbers out of the Chinese enclave suggest that there's still plenty more growth to come before things start to slow down in the city.
According to the latest numbers, casino revenues rose to 38 billion patacas ($4.8 billion) in February, a brand new record for any month in the history of Macau's gaming industry. That broke the record of 36.5 billion patacas ($4.6 billion) set last October. Perhaps even more significantly, that was a 40 percent increase year-over-year for the gaming industry there – an incredible rate of growth that exceeded the expectations of analysts.
Chinese New Year a Draw
The boost may have come from the Chinese New Year. According to reports, more than 770,000 tourists visited the city from mainland China during the holiday, which ran from January 31 to February 6. That's a 23 percent increase from the previous year, according to the Macau Government Tourist Office.
"Macau's becoming a more accessible and realistic spot for visitation," said Philip Tulk, an analyst for Standard Chartered Plc. "Clearly, it's evidence that there's still pent-up demand to play from mainland customers."
The numbers justify moves made by many Macau casinos to find ways to attract customers beyond the super-high rollers the city has become known for. That meant adding more Las Vegas-style amenities to attract those who may only be casual gamblers, if they gamble at all. Operators have been adding more shows, better hotel rooms, and retail shopping centers in order to lure in more customers. Boxing events have also become popular in Macau casinos, especially when Chinese and other Asian boxers are involved in high-profile fights. All of these changes are designed to add value for high rollers while attracting a broader base of clients going forward.
Overall, casino revenues were up 25 percent to 66.7 patacas ($8.3 billion) during January and February this year, well ahead of analyst projections. That comes after a January where growth was surprisingly slow by the standards of Macau, up just seven percent year-over-year.
More Growth Expected
While nobody expects these enormous numbers to keep up all year long, many industry insiders are still predicting a very strong year of growth for Macau's casino industry. For instance, Sands China CEO Edward Tracy has predicted growth in the "mid-teens" for the year. Improvements to infrastructure and rail connections – which have stood in stark contrast to the beautiful and luxurious casinos – have helped keep the industry growing in recent years.
"Growth in March will slow due to the higher base," said Hong Kong-based analyst Aaron Fischer. "The full-year outlook remains very positive, especially for the higher-margin mass market segment."
Macau – a former Portuguese colony – is the only place in China where casino gambling is legal. This has made it a popular destination for wealthy Chinese who are looking to gamble; sometimes as much as millions of dollars in a single night. After the city was opened up to Western casino operators in 2002, Macau quickly overtook Las Vegas as the worldwide leader in gambling revenue: in 2013, casinos there took in about seven times as much revenue as the Las Vegas Strip.