Macau Buoyant as Visitors Splurge $2 Billion On Retail Opportunities Away from Tables
Posted on: August 21, 2018, 05:30h.
Last updated on: August 21, 2018, 03:53h.
Chinese visitor numbers to Macau are up and the enclave's retail sector is booming, according to new figures, which suggest its efforts to embrace non-gaming revenue streams during its 2014-16 economic slump has transformed it into a more resilient little gambling hub.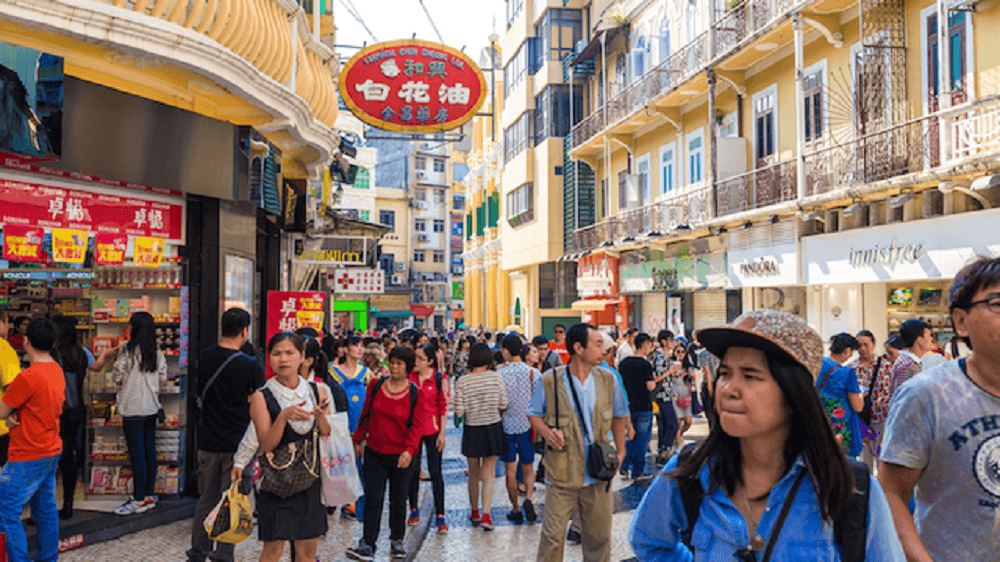 The figures also suggest that talk of a renewed financial crackdown from Beijing, which surfaced in early June due to a slowing of growth at Macau's casinos, was likely overblown.
Spending on non-gaming was up 20 percent year-on-year in Q2, Macau's Statistics and Census Service said this week, with retail forming the lion's share, accounting for 46.3 percent.
Expenditure on accommodation formed the next biggest portion, generating 27.8 percent of the total haul, while 18.7 percent came from food and drink.
Macau's Master Plan
The Macao Government Tourism Office hopes that non-gaming spending will reach $12 billion to $14 billion by 2025. The office has developed a blueprint for Macau's tourism industry over the next 15 years that involves consistent investment in non-gaming amenities.
The territory was forced to pivot from its reliance on Chinese high-rollers to the mass market after Beijing's clampdown on graft and capital flight dented the VIP segment and caused gaming revenues to plunge month-on-month for more than two years straight.
This spurred Macau to reinvent itself as a family-friendly destination in a bid to attract the burgeoning Chinese middle classes. And it's paying off — 8.27 million people visited the territory in the three months to June 30, an increase of 7.5 percent on the same period last year.
Chinese mainlanders are not only visiting in greater numbers, they're also spending more. The aggregate expenditure of all visitors from mainland China grew by 23.9 percent in Q2.
Rebound Predicted for August
Macau posted its 24th consecutive month of gaming revenue growth in July, up 10 percent, but growth was 3.6 percent lower than it was the start of the year. Analysts were prepared to put this into perspective, however, and are predicting a resurgence in August.
"We view this result favorably as the month faced three headwinds," said Union Gaming analyst Grant Govertsen in a note. "The calendar was unfavorable with one fewer Sunday; July had the toughest comp of the year… and while we believe it was a small impact, the more interesting second half of the World Cup played out during the first two weeks of July."
On Monday, Sanford C. Bernstein Ltd predicted August would generate between $3.24 billion and $6.28 billion in gross gaming revenue for Macau's casinos, an increase of between 16 and 17 percent on last year.