Incoming LVCVA CEO Steve Hill Says Las Vegas Must Better Understand Millennial
Posted on: August 21, 2018, 01:00h.
Last updated on: August 21, 2018, 11:52h.
Steve Hill will take over the Las Vegas Convention and Visitors Authority (LVCVA) on September 1, and one of the first issues he plans to address after taking the reign is how the city can better understand the millennial.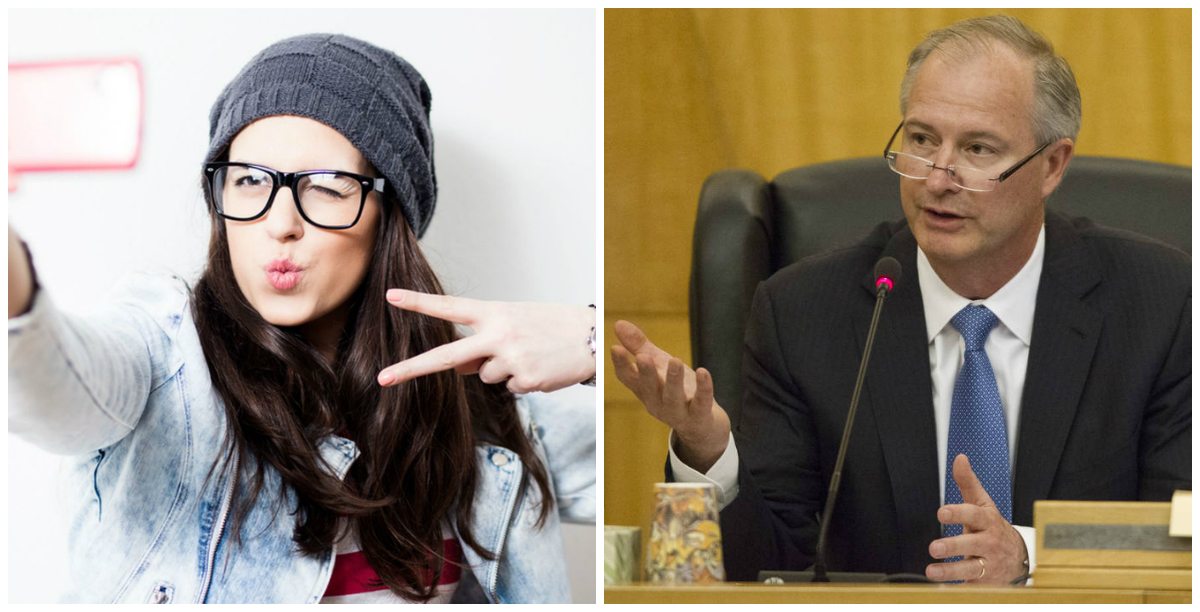 Hill's motives are well warranted: The Pew Research Center reports that millennials now represent the largest generation in the US labor force. And casinos have found that the 18- to 34-year-old demo doesn't have a strong yearning to test their luck on slot machines.
Also alarming is a study from London data research firm YouGov that found nearly one in two millennials said they consider casinos depressing. Hill told the Las Vegas Sun focusing on the millennial be a priority.
"We need to look at who our customers are going to be in the future, mainly the millennials, and learn how to be as attractive to them as we are to everybody else who has preceded them," Hill detailed.
Hill will become LVCVA CEO on September 1 when outgoing chief executive Rossi Ralenkotter officially retires.
Mighty Millennial
Hill certainly isn't the first Las Vegas executive who has stressed the importance in learning what makes the millennial tick when it comes to the gaming industry. Casinos have invested much time and resources in bringing new innovative technologies to their floors, but few, if any, have yet to take hold.
Skill-based gaming, which combines traditional slot machines with elements of one's ability, has largely been a bust. Caesars Entertainment SVP Melissa Price, who leads a team at the casino company tasked with developing product strategy and experiential offerings, said last year that skill-based terminals were "a big learning experience."
"If I install a game in the middle of the sea of slots, it just looks the same," Price explained. "Potential players just walk right past."
Esports is an arena that's fared a bit better. Las Vegas is now home to several dedicated spaces where competitive video gaming tournaments can be held. Over 70 percent of esports fans are under the age of 35, Nielsen found.
Nevada is the only state that allows esports wagering on gaming tournaments. And Brett Abarbanel, director of research at UNLV's International Gaming Institute, told KTNV recently, "Betting on people playing video games may be more popular than you think."
Market researcher NewZoo forecasted recently that the esports industry will generate revenues of more than $900 million this year, and will eclipse the $1 billion threshold in 2019.
Who is Steve Hill?
Hill didn't specific how the LVCVA will attempt to decode the millennial. But he has a proven track record of accomplishing his goals.
The next CEO of the agency responsible for promoting tourism, conventions, meetings, and special events began his career running a construction materials company in Las Vegas. His business provided concrete for many area projects.
Governor Brian Sandoval (R) appointed Hill to director of the Governor's Office of Economic Development in 2011. Most recently, Hill chaired the Las Vegas Stadium Authority, which is responsible for ownership and oversight of the $1.8 billion NFL venue that is under construction and will become home of the Raiders professional football franchise in 2020.
Hill will remain on the Stadium Authority board once becoming LVCVA CEO.
Similar Guides On This Topic