Las Vegas Sands Corp. Hit by $12 Billion Lawsuit in Macau
Posted on: August 12, 2019, 08:19h.
Last updated on: August 12, 2019, 02:19h.
Las Vegas Sands (LVS) is facing a $12 billion lawsuit brought by a former business partner in Macau, Marshall Hao, and his company, Asian American Entertainment Corp (AAEC).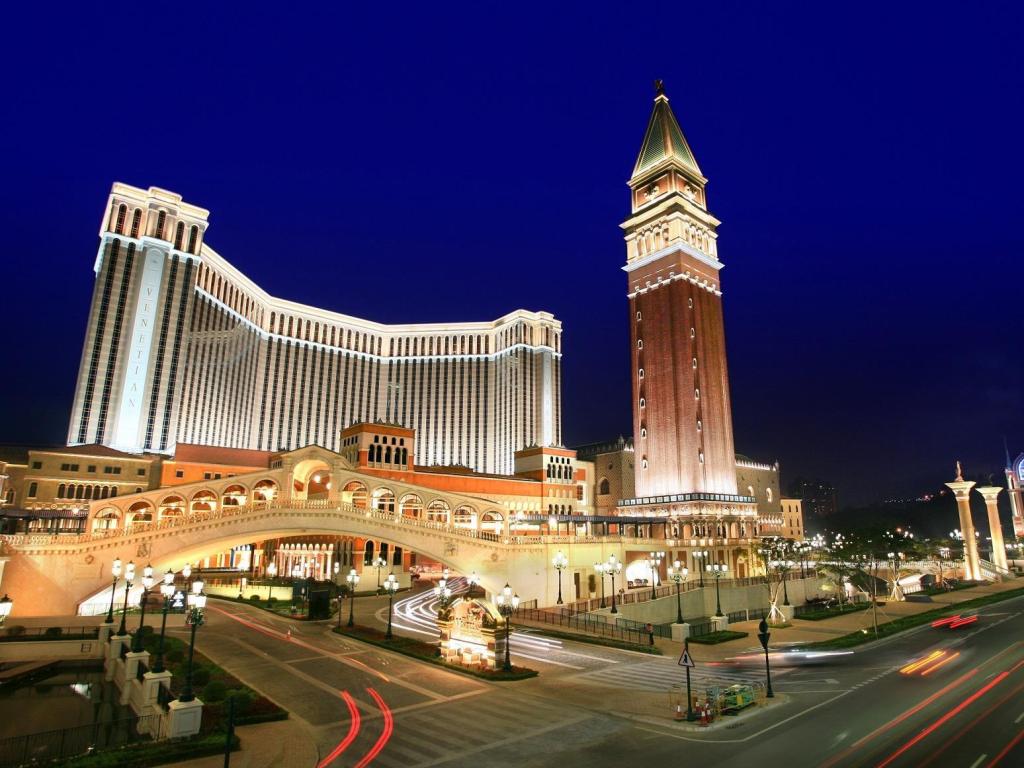 The Taiwanese businessman claims that he is entitled to compensation arising from an aborted partnership between AAEC and the US-based casino giant 18 years ago.
According to court documents, AAEC and LVS agreed to jointly apply for a casino license in Macau in 2001. At the time, the process had begun of breaking up Stanley Ho's longstanding gaming monopoly and opening the market up to international operators.
Hao claimed he advised LVS that a Venice-themed casino like the one it had recently opened in Las Vegas would work well in Macau. The Sands Macao and Venetian Macao, which opened in 2004 and 2007, respectively, helped to transform the enclave into the world's biggest gaming hub and LVS into the richest casino operator in the world.
But AAE didn't get a piece of the pie because LVS terminated the contract unilaterally in 2002 and entered instead into an ultimately successful bid with Hong Kong-based Galaxy Entertainment. LVS and Galaxy subsequently dissolved the partnership when both opted to go it alone in the new open market.
But Hao claims LVS would not have been able to successfully negotiate the complex licensing process without his early consultation.
Hao Much?
Hao initially sued for breach of contract in Nevada in 2007, but that case was dismissed in 2010 on procedural grounds.
In 2012, Hao filed a claim in Macau for $375 million, which was upped to $5 billion two years later. In its latest interim report, LVS's Asian arm, Sands China, said Hao had again increased his claim to $12 billion ahead of the first hearing of the case on September 11 at Macau's Court of First Instance.
Hao's lawyer, Jorge Menezes, told GGRAsia the figure represented around 70 percent of profits generated by the Sands China in Macau since 2002, and it was "in line" with the 2012 claim.
LVS derives around 60 percent of its revenues from its properties in Macau and Singapore.
In its interim report, Sands China said it was "unable to determine the probability of the outcome of this matter or the range of reasonably possible loss, if any," adding that it intended to "defend this matter vigorously."
Suen the Pants Off LVS
Earlier this year, LVS settled out of court with another Asian businessman who had made similar claims against the company. Richard Suen was asking for a $346.9 million cut of LVS profits from the Sands Macao because, he argued, he had facilitated meetings between the company and high-profile Chinese politicians in 2001, which led directly to licensing.
LVS denied these claims. But a Nevada jury sided with Suen, and in March, the company settled for an undisclosed sum, which was probably $96 million, since this figure was listed as a "non-recurring legal settlement" on the company's next financial report.
Little is known about Hao, Chinese name Shi Sheng Hao, although he briefly hit the headlines in 2008 when he and his family donated more than $250,000 to Republican presidential candidate John McCain. It was reported at the time that Hao holds joint US and Taiwanese citizenship.