Remembering Jerry Springer's Short Lived Las Vegas 'The Price is Right'
Posted on: April 27, 2023, 02:11h.
Last updated on: April 28, 2023, 02:11h.
People remember Jerry Springer, who died Thursday of pancreatic cancer at age 79, for his namesake TV talk show featuring 27 years of chair-flying brawls. And they should. But he also had a Las Vegas connection.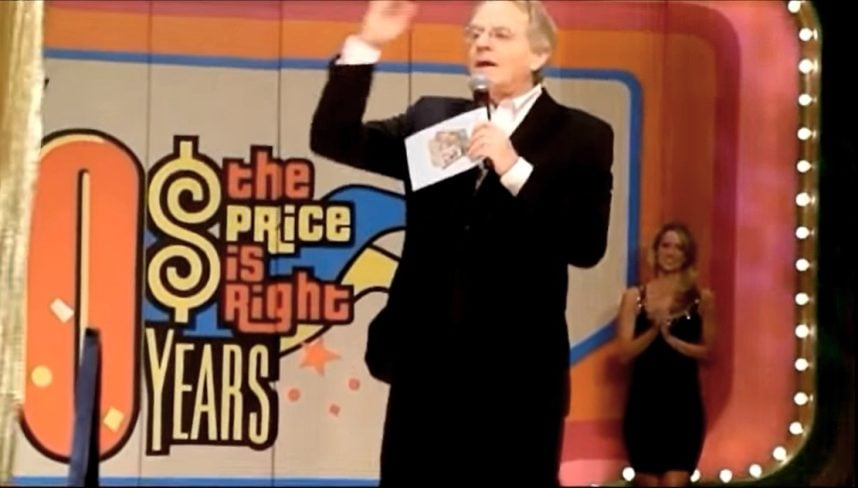 For several weeks in 2011, 2012, and again in 2018 — on breaks during taping "The Jerry Springer Show" — Springer guest-hosted "The Price is Right — Live" at the Jubilee Theater at Bally's (now Horseshoe) Las Vegas. Click here to see footage shot by a fan.
In an interview, Springer said he was initially reluctant to work in Las Vegas.
If you asked me a few years ago, I would have said no, but I've changed my mind," Springer said during a promotional appearance on KLAS-TV's "Good Day Las Vegas" in 2012. "I love it here, I really do," he added.
The Vegas version of the game show featured a revolving series of hosts that included Chuck Woolery, Alan Thicke, and Joey Fatone of *NSYNC. The most frequent host was Todd Newton, who once won a Daytime Emmy for hosting the "Family Game Night" game show on the Discovery Kids Channel.
Newton was in contention to replace retiring longtime "The Price is Right" host Bob Barker on the televised version of the show in 2007. But the gig ultimately went to Drew Carey, who still has it.
Contestants for "The Price is Right — Live" were chosen through a random ticket-purchaser drawing. Unlike on the televised version, an entirely new set of contestants was chosen to bid on each new item.
The games and showcases were typically played for much lower stakes and smaller prizes than on the TV version, leading to several negative reviews.
Remembering Springer's Career
Of course, Springer is most widely remembered for his long-running talk show, The Jerry Springer Show, which can only be described as a three-ring circus on air.  The show began with a more serious tone in 1991 but, over time, featured more salacious and provocative guests (which famously sometimes turned into on-stage fist fights).
But Springer had several other careers in his lifespan.
He went on to graduate from Tulane University and Northwest University Law School in the 1960s and became a practicing lawyer in Cincinnati. He was later elected to the city council in 1971. In 1974, he resigned after admitting he paid for a sec worker via check. However, he was re-elected in 1975 and severed as mayor of Cincinnati in for a year in 1977.
In the 1980s he became a political reporter on Cincinnati NBC affiliate WLWT. The Springer Show launched while he was still working as a news anchor. He would commute to Chicago for tapping, according to a previous interview with WLWT.
Lasting Legacy
Springer revolutionized the television talk show world (for better or worse) and became a household name through the show's 27-year span.  Aside from his famed talk show and stint with the Price is Right, Springer also appeared as the host of America's Got Talent. He also appeared on Dancing with the Stars and hosted a courtroom show called Judge Jerry.
Springer leaves a lasting impact on the television world and undoubtedly opened the door for other entertainers.
His show's previous security guard (and known poker player) Steve Wilkos received his own talk show, which still airs today.