Netflix to Open 'Stranger Things' Store on Las Vegas Strip
Posted on: May 4, 2023, 01:53h.
Last updated on: May 4, 2023, 04:31h.
A door to the upside-down will soon appear on the Las Vegas Strip.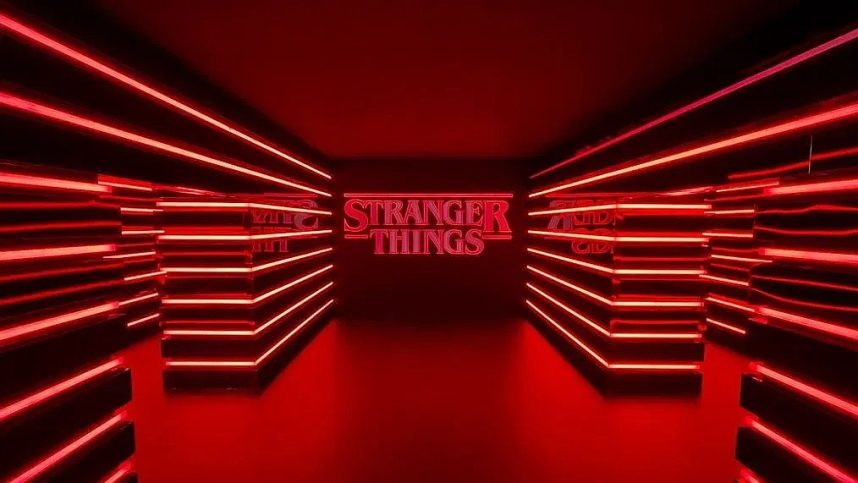 Netflix has announced plans to open a "Stranger Things" merch store on Friday, May 26, at the Showcase Mall. That's the strip of stores fronted by the giant Coke bottle just north of the MGM Grand.
The store will be permanent, or at least Las Vegas permanent, according to Netflix.
We are thrilled to bring this retail experience to Las Vegas and give 'Stranger Things' fans a chance to celebrate their love of this global phenomenon," Greg Lombardo, Netflix's head of experiences, said in a news release.
The store promises to feature several "exclusive" merchandise fans can only purchase on-site, according to the news release from Netflix, which credits itself as "producing" the store. That's at least until the first fan buys 10 "Welcome to Fabulous Las Vegas" demogorgons and lists them for sale on eBay.
Photo ops will also be available using re-created backdrops of the crazy-popular sci-fi series' locations, including Joyce Byers' home, Vecna's Attic, the Palace Arcade, and the Starcourt Mall.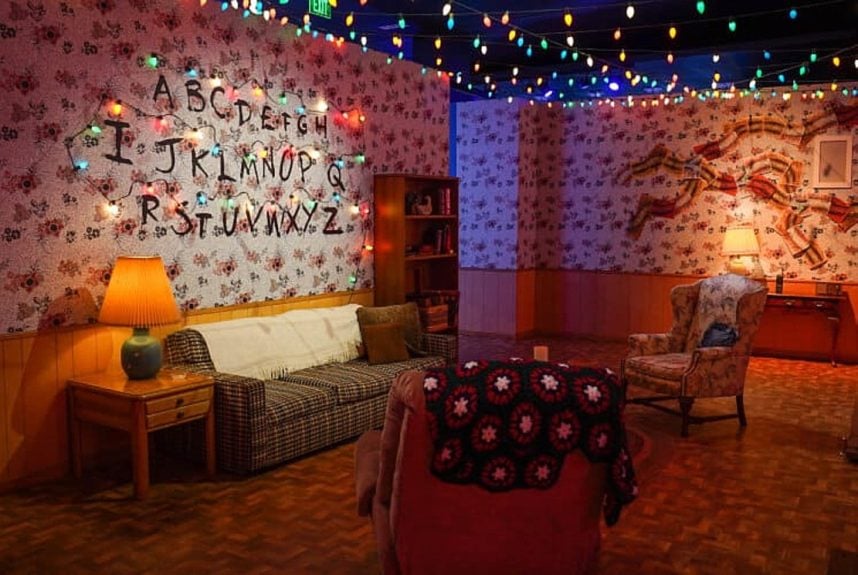 Permanent or Pop Up?
Netflix has already produced a pop-up "immersive" attraction called "Stranger Things: The Experience" in LA, New York, San Francisco, London, and Atlanta. Currently, it operates in Seattle, Toronto, and Paris, where standard adult admission is $49.
The Las Vegas store sounds more like "Stranger Things: The Official Pop-Up," the store Netflix operates in Milan, Italy. It advertises trucker hats, plush dolls of "Stranger Things" characters, themed baby bodysuits, Palace Arcade fanny packs, and Surfer Boy Pizza kitchen aprons. This attraction doesn't charge for its photo ops.
The Vegas store will be open Monday through Saturday, 10 a.m. to 9 p.m. PT, and Sunday, 10 a.m. to 8 p.m. PT.
At least those are its hours in the rightside-up dimension.
Still a Hit
The Netflix original show features a group of childhood friends who witness supernatural forces in their 1980s Indiana town. As the group searches for answers, they unravel various mysteries and government exploits.
When the show debuted in 2016, it became an instant hit. The show averaged 8.2M viewers in the first 17 days of its first season.
The show has been nominated for 51 Primetime Emmy Awards, four Golden Globe Awards, four Grammy Awards, and four Critics' Choice Television Awards. The show has won 12 Primetime Emmys. 
In 2022, the fourth season became the most-watched English-language show on Netflix. The show has been on the Top 10 Most Watched shows in 93 countries. The entire series has accumulated 1.26B hours on the Most Popular List, according to official reports.
Teenagers and young adults are the series' target audience.
The show will return for its final season sometime in 2024 or 2025. The show was renewed for the final season in February 2022.