Hong Kong Jockey Club Suspends Racing Over Threat of Civil Unrest Linked to Pro-Democracy Movement
Posted on: September 19, 2019, 04:56h.
Last updated on: September 19, 2019, 05:36h.
The Hong Kong Jockey Club (HKJC) canceled an entire race meet at its Happy Valley Racecourse on Wednesday night over concerns that pro-democracy protesters planned to disrupt proceedings.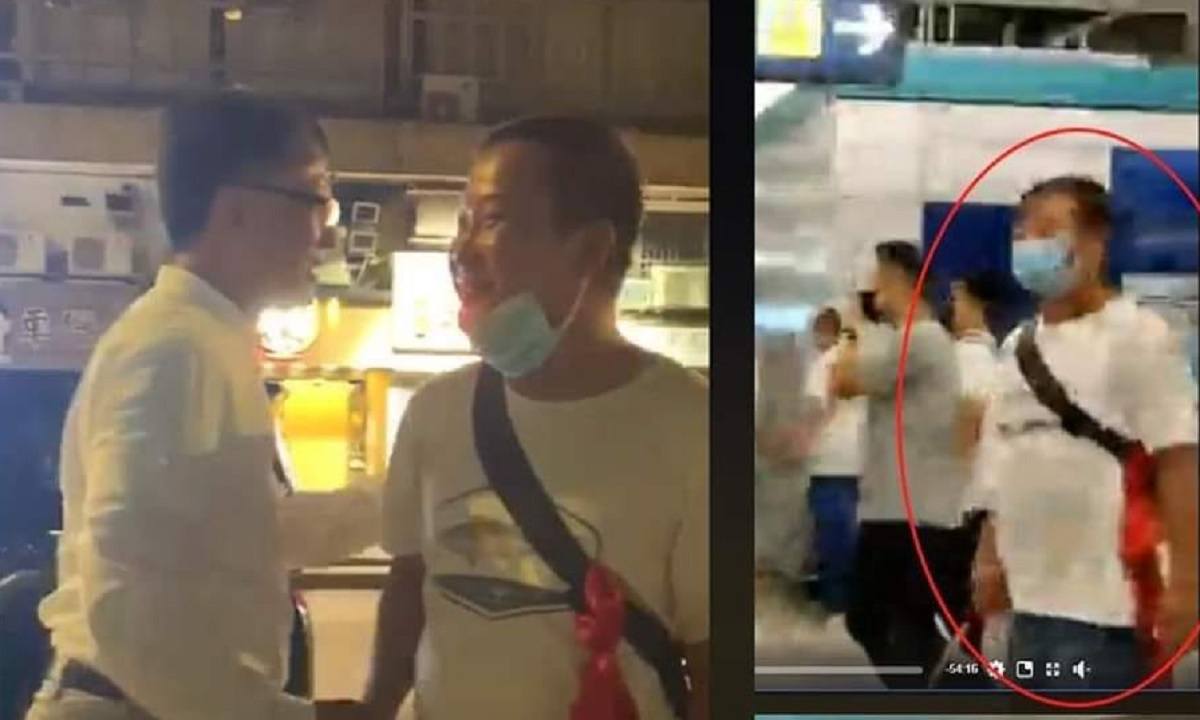 HKJC said it took the precaution to safeguard racegoers, jockeys, employees and the racehorses themselves, after learning that large-scale protests were planned for the event because a horse owned by controversial pro-Beijing lawmaker Junius Ho was scheduled to race.
"Our concerns are tied to potential social unrest in the vicinity tonight, the very real threat of a disturbance or possible violence at Happy Valley Racecourse," said HKJC in an official statement.
"This is a very difficult and most unfortunate decision to make, but public safety is of paramount importance to the Club. We hope the racing community and the Hong Kong public will understand our reasons for doing so," it added.
Why Are There Riots in Hong Kong?
Hong Kong has been beset by civil unrest for months, sparked by the introduction of the Fugitive Offenders Amendment Bill in the former British colony's legislature.
Ceded to China by the British in 1998, Hong Kong is a special administrative region (SAR) of the Peoples Republic of China. It retains its own government, judiciary, and liberal economic system. But there are fears that Beijing's power and influence is slowly intruding on the SAR.
Should the bill be enacted by the incumbent pro-Beijing government in Hong Kong, it would allow local authorities, without legislative oversight, to arrest and extradite "fugitives" to jurisdictions with which Hong Kong does not have extradition treaties.
This includes the Chinese mainland, prompting fears the bill will undermine Hong Kong's autonomy and place critics of Beijing in danger of political retribution.
White-Shirted Mobsters
Racehorse owner Ho became a bête noire of the pro-democracy movement after he was seen shaking hands with white-shirted members of a mob that launched vicious attacks against commuters at Yeung Long railway station on July 21.
The mob, armed with iron bars and wooden clubs, were there to assault and intimidate protestors returning from a pro-democracy rally. But the attacks quickly became indiscriminate, targeting random commuters — children, the elderly, even a pregnant woman. Reports say 45 people were injured, one critically.
Despite numerous emergency calls, police arrived only after the hundred-strong white-shirt mob had dispersed. No arrests were made at the scene.
Unlike the police, Ho quickly tracked down the White Shirts and was filmed praising them for their "hard work," while offering them a goofy thumbs up.
No Win for Jockey Club
The HKJC is one of Hong Kong's oldest institutions and holds a government-granted monopoly on parimutuel horse racing in the SAR.
An editorial in the pro-democracy, Hong Kong-based South China Morning Post reported the prevailing view in the SAR was that the HKJC should have stripped Ho of his membership so that racing could continue. But it also suggested the HKJC had been placed between a rock and a hard place.
"The Jockey Club tried to have a conversation with Ho about withdrawing Hong Kong Bet for the greater good, but was told in no uncertain terms that the horse was running.
"If the Jockey Club bans Ho, he comes out on the offensive (he is no shrinking violet), incites his supporters and calls the club 'anti-China' – which is not ideal when it opened a HK$3.8 billion training facility in the mainland just 13 months ago and has hundreds of horses and staff there.
"Years have been spent building the Jockey Club's relationship with China, and it is the highest taxpayer in Hong Kong, so any perception it is 'anti-government' is not an option," the editorial concluded.