Macau Casino Stocks Drop Following Poor August Gaming Revenue Report, Hong Kong Turmoil
Posted on: September 3, 2019, 09:20h.
Last updated on: September 3, 2019, 10:45h.
Macau casino stocks are trading lower after a poor August gross gaming revenue (GGR) report, and the ongoing protests in nearby Hong Kong.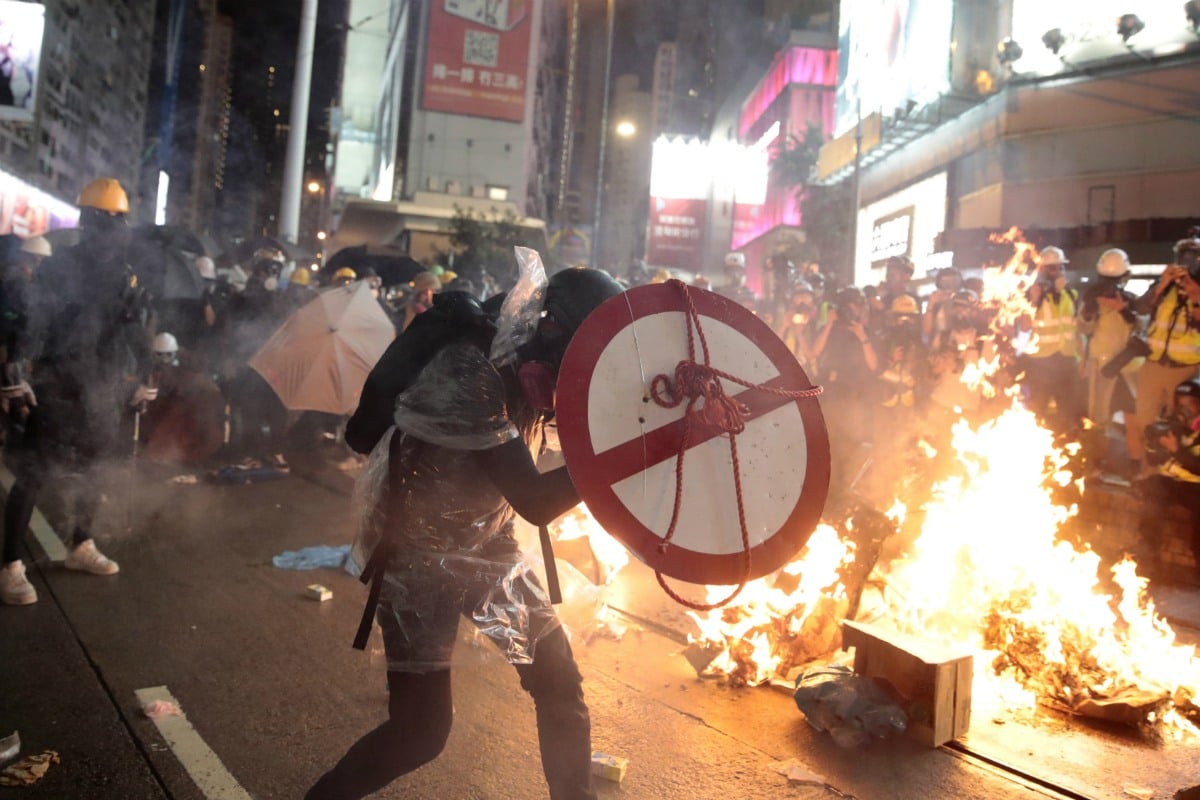 The world's richest gaming hub saw casino win tumble 8.6 percent last month to $3.01 billion, down from $3.28 billion in the same month 2018.
Gaming industry analysts were forecasting a GGR decline of between two and six percent. With two-thirds of the year complete, Macau casino win is down two percent to $24.5 billion.
The August financial report came on Sunday, and as a result, associated casino stocks slumped on Monday, the first day of trading following the news. Hong Kong-listed Sands China, Wynn Macau, SJM Holdings, and MGM China all fell between 1.5 percent and 2.7 percent – under-performing the index, which was down only 0.4 percent.
Slump Continues
Tuesday wasn't any kinder to Macau casino companies, which are trying to weather an economic slowdown and the ongoing protests in nearby Hong Kong. Sands China dropped another 3.5 percent, Wynn Macau 1.1 percent, and SJM 2.9 percent. MGM China did better, down only 0.17 percent.
Hong Kong – now easily accessible to Macau via the 34-mile bridge spanning the Pearl River Delta – remains in a state of chaos. Locals there are voicing their opposition against a stalled extradition bill that many view as the mainland China government gaining unreasonable power over the Special Administrative Region (SAR). The unrest turned violent over the weekend, and threatens to spread to Macau – China's other SAR.
Protests have become more violent and tense, heightening uncertainty over how all this will end" BOCOM International analyst Philip Tse told Bloomberg. "The impression among mainland Chinese that Hong Kong is not a pleasant place to travel, or even work or go to school, could be more lasting, and that will deal a substantial blow to the local economy."
JP Morgan analyst DS Kim said to Reuters regarding the disappointing August GGR report, "There is plenty to blame for the miss, such as social unrest in Hong Kong, tough year-on-year comparison, negative headlines around junkets, and macro headwinds."
Bargaining Chips
President Donald Trump placed new 15 percent tariffs on roughly $112 billion worth of Chinese imports effective September 1. China responded by threatening a lawsuit through the World Trade Organization, and additionally added its own new taxes on American imports.
While the odds once seemed long that China would use US casino operators licensed in Macau as bargaining tools, some believe the longer the trade war persists, the shorter those odds become.
Sands, MGM, and Wynn are three of the six Macau casino permit holders. All six concessions will expire in 2022.
"It would make a lot of sense to use the concessions as a retaliation if Trump goes ahead and escalates the trade war," gaming industry consultant Ben Lee told Fortune. "The outcome of the gaming concession re-tendering will be influenced and directed by Beijing, and the trade war will factor very highly in the process."
In June, analysts at Sanford Bernstein opined, "We view the scenario where one or more of the US casino operators loses their gaming concession to be remote, unless the relationship sours significantly further into a Cold War environment."
Latest Casino Stocks:
Retrieving stocks data...
Retrieving stocks data...
Retrieving stocks data...
Retrieving stocks data...
Retrieving stocks data...