GAN, Formerly GameAccount Network, Blames iGaming Delays for 31 Percent Revenue Drop
Posted on: September 28, 2015, 04:34h.
Last updated on: September 28, 2015, 04:38h.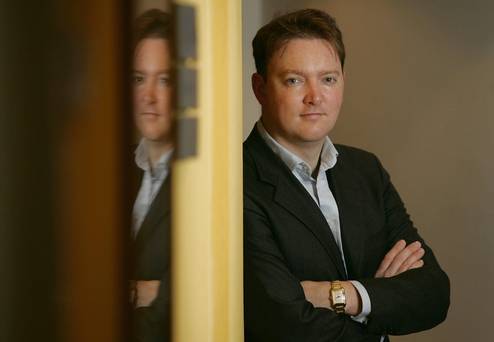 GAN, the former GameAccount Network, released its net revenues for the first half of 2015 on Monday and the results are less than stellar.
The online software supplier posted a 31 percent drop in net revenues compared to 2014, with earnings totaling £2.9 million ($4.4 million), down from $6.4 million a year earlier.
Dermot Smurfit, CEO of the London-based digital gaming company, nontheless painted the report in a positive light.
"The first half of 2015 has continued the period of investment for GAN, and performance is in line with our plan," Smurfit said in a press release. "We have continued to focus on building a substantial recurring revenue base to offset this investment and achieve future profitability."
Simulated Gaming Speculation
GAN is banking on its Simulated Gaming casino product to remedy the falling revenues, with Smurfit saying that the platform is critical to the company's continued growth.
Simulated Gaming is a turnkey online gambling platform marketed to both land-based and Internet gambling companies. The B2B asset has continually performed well for GAN since its inception in 2014.
"Simulated Gaming revenues have grown substantially year over year by over £1 million ($1.5 million) and now represent over 41 percent of overall revenue," Smurfit attested. "We remain excited by the growth characteristics of Simulated Gaming and have already seen a major uplift in player activity as we begin to experience the onset of the seasonally strong Autumn/Fall period."
Hundreds of brick-and-mortar casino venues utilize Simulated Gaming for its social aspects, the latest being Parx Casino in Pennsylvania, San Manuel Indian Bingo & Casino in California, and Maryland Live! Casino in, yes, Maryland.
While initially free for customers, social gambling is actually big business. According to GAN, "free money" gamers that purchased virtual credits spent an average of $62 per day during the first six months of 2015 in the United States.
Looking Across the Pond
GAN's Smurfit remains optimistic about the company's future, largely due to the prospect of additional states in the US legalizing online gambling in the coming months.
Though the market has expanded more slowly than expected, the thought of mega states Pennsylvania, New York, and California considering iGaming is reason enough for positivity, he asserts.
"The rapid growth in Simulated Gaming revenues is particularly important as we believe over time they will substantially compensate for the slower than expected pace of the development of real money Internet gaming in the US," Smurfit projected.
To oversee the real money growth in the states, Smurfit uprooted his family and relocated from the United Kingdom to the gambling kingdom of the world, Las Vegas. The gaming executive and his wife and three children moved to the outlying and upper crust area of Summerlin, home to another rather notorious casino tycoon in Sheldon Adelson, the leading antagonist in the online gambling saga.
Although Smurfit's riches pale in comparison to Adelson's $30 billion empire, should additional states move to legalize Internet betting, his company stands to make considerable profits.