Gamble-Free Utah Prepares to Ban "Fringe Gaming" Sweepstakes Machines
Posted on: February 3, 2019, 07:00h.
Last updated on: February 1, 2019, 12:36h.
Utah is tied with Hawaii as America's most gamble-dry state and it's about to get even less "gambly."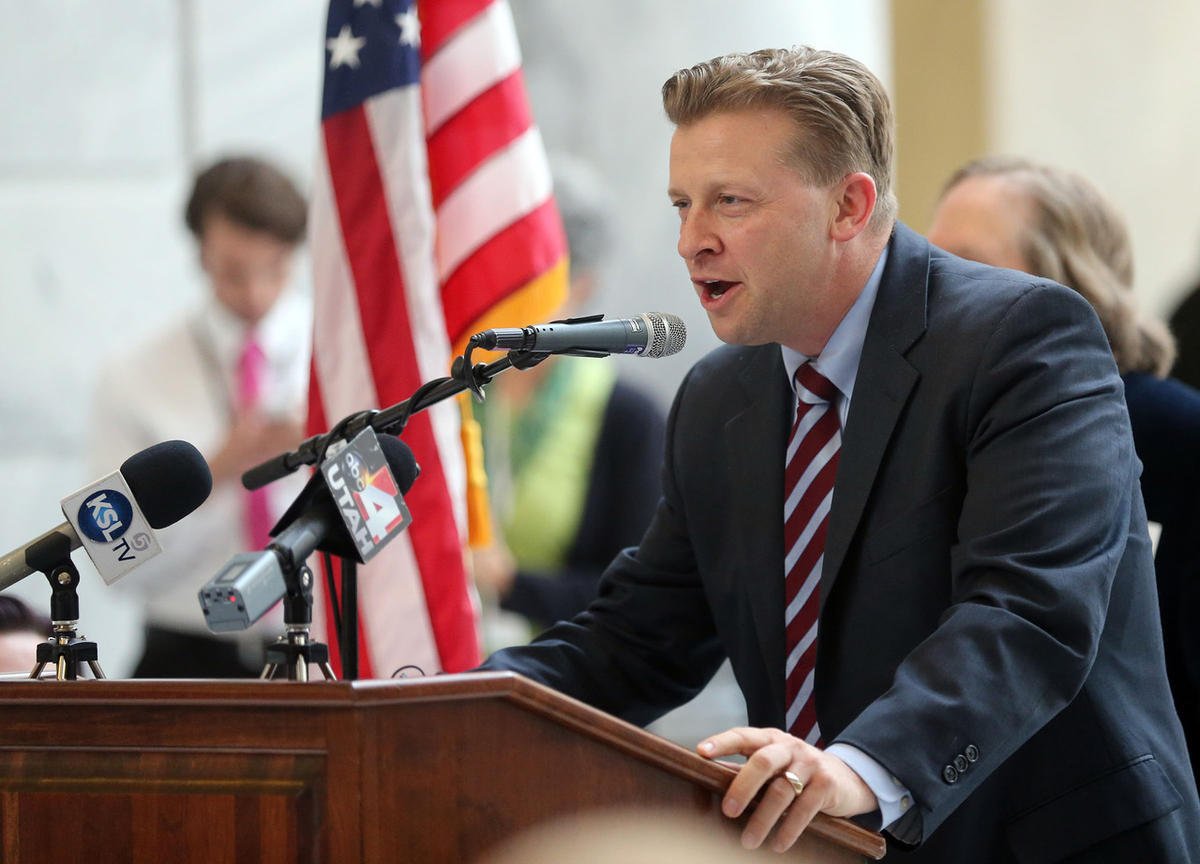 A bill that would outlaw electronic sweepstakes machines, dropped in the legislature last October, is now on its way to a vote on the House floor after being approved 11-1 by committee on Thursday.
HB23 wants to close a loophole in the law that has allowed the machines — which the bill defines as "fringe gaming" — to proliferate around the state's gas stations, rest stops, and convenience stores over the past few years.
At first glance the machines look like regular casino slots, but their local manufacturer, Intermountain Vending, claims they are more akin to the sweepstakes promotions offered by fast-food chains, where you might receive a coupon and win a free Happy Meal, for example.
Typically, players buy tokens which they feed into the machine and then push a button in the hope of winning rewards cards, which can then be exchanged for merchandise online. Some of the machines also dispense gumballs at 25c a go.
No Raffles
"It's not gambling," Intermountain Vending business director Stanford Graham told KSA News in 2016. "Our legislature has a very specific definition of what is and what isn't gambling. And the activity that this gift card kiosk provides is not gambling."
It can also be said that the Utah legislature's definition of what constitutes gambling is quite broad, which is why charitable raffles and bingo are illegal in the Beehive State. Utah and Hawaii are the only states where there are no forms of legal gambling whatsoever, although apparently this wasn't always the case.
In Utah, the only kind of raffle permitted is one in which players can make donations but also have the option to participate for free, if they so choose.
Now it seems likely that Intermountain's machines will be added to the list of no-nos.
More Beef
"This bill is designed to beef up our definition of gambling," said its sponsor, Sen. Todd Weiler (R-Woods Cross). "There's a very fine line between slot machines and what we have in these kiosks."
Assistant Attorney General Steven Wuthrich was involved in a two-years-long investigation into the machines and his findings were used in drafting the bill. He rejects the notion that fringe gaming is as harmless as a fast food restaurant sweepstake promotion, calling the machines a "a functional equivalent to slot machines that you would see in [West] Wendover."
Wendover is a town — or nominally two towns — split by the Nevada-Utah border. Full-scale Las Vegas-style gaming is available in West Wendover, but you'd be hard pushed to find a decent raffle in the other part of town.