Five Most Baffling Gambling Moments of 2015, Part Two
Posted on: December 29, 2015, 09:00h.
Last updated on: November 9, 2015, 08:43h.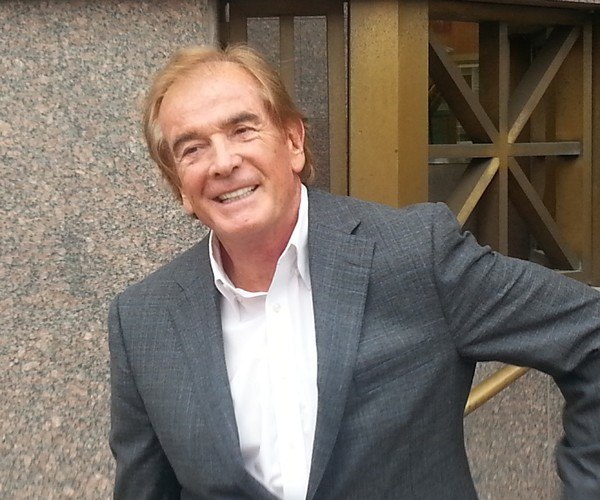 Welcome back to Part Two of our run down of 2015's most baffling happenings, in which we ponder some of the more mystifying occurrences of the year inside and around the gaming universe.
Chukchansi Charges
In July, former Chukchansi tribal leader Tex McDonald accepted a plea bargain and was sentenced to 485 days for false imprisonment after admitting to being the orchestrator of one of the most idiotic moments in the history of the casino industry.
The previous October, he had lead an armed assault on the Chukchansi Gold Casino, near Fresno, California.
McDonald had stormed the property with some 20 accomplices, sending customers running for cover, and ordering security guards at gunpoint into a secure area of the building. Guards were reportedly handcuffed and assaulted, but no casino customers were hurt.
This it seems, was the culmination of a bizarre power struggle between two rival Chukchansi factions vying for control of the casino. McDonald had been running the casino from a nearby business park up until August 2014, when a rival group, led by one Reggie Lewis, turned up in the middle of the night and literally took the casino over.
While Lewis is great at surreptitiously taking over gaming properties, it seems his admin skills aren't quite so hot, as he failed to file the accounts, which meant that the casino was facing a $16 million fine from the regulator and possible closure.
McDonald decided to take drastic action and charged into the casino with guns drawn. We're not quite sure what his goal was, but he'll have lots of time to think about it in the pokey.
Straub's Strange Energy
Eccentric billionaire Glen Straub has been a lively and um, interesting source of entertainment this year. The property magnate initially lost the auction to buy the distressed Revel Casino property in Atlantic City and immediately blasted the auction as "improper."
Having suffered a bad bout of something, Straub explained, he had flown from New Jersey to his home in Florida to retrieve his medicine, a fact that so coincidentally took him out of the picture during the final crucial stage of the bidding process.
However, when the winner of the bid, Brookfield Asset Management, got wind of Revel's astronomical energy bill, a non-negotiable $36 million per year, it bailed on the deal anyway. Straub stepped in, picking up the $4.9 billion property for a song, at $82 million.
The idealistic developer initially said he wanted to reopen Revel not as a casino, but as an "elite university" where the world's brightest people could spend their days ruminating on solving global issues such as "famine, cancer and nuclear waste storage."
Once he had his hands on the property, though, he decided that he'd probably just reopen it as a casino after all, albeit it one devoted to "life extension science," whatever that is.
By April of this year, it was none of these things. What it was, however, according to the Atlantic City Fire Department, was a "47-story fire risk," as Straub was refusing to honor the contract with the adjacent power plant and had been cut off.
A lack of flowing water through Revel's pipes, and no electricity to allow firefighters access to the upper floors, meant that a fire outbreak could be potentially catastrophic.
The seemingly cursed casino property remains shuttered while Straub's unpaid energy bills run into the millions. Maybe he can't read them while sitting in the dark.