FBI Saipan Casino Raid Tied to Construction Worker Death, Visa Violations
Posted on: April 3, 2017, 02:07h.
Last updated on: April 3, 2017, 02:13h.
An FBI raid late last week on the Saipan offices of casino developer Imperial Pacific was related to the death of a construction worker and the federal violation of the workplace visa system, a Bureau spokeswoman said over the weekend.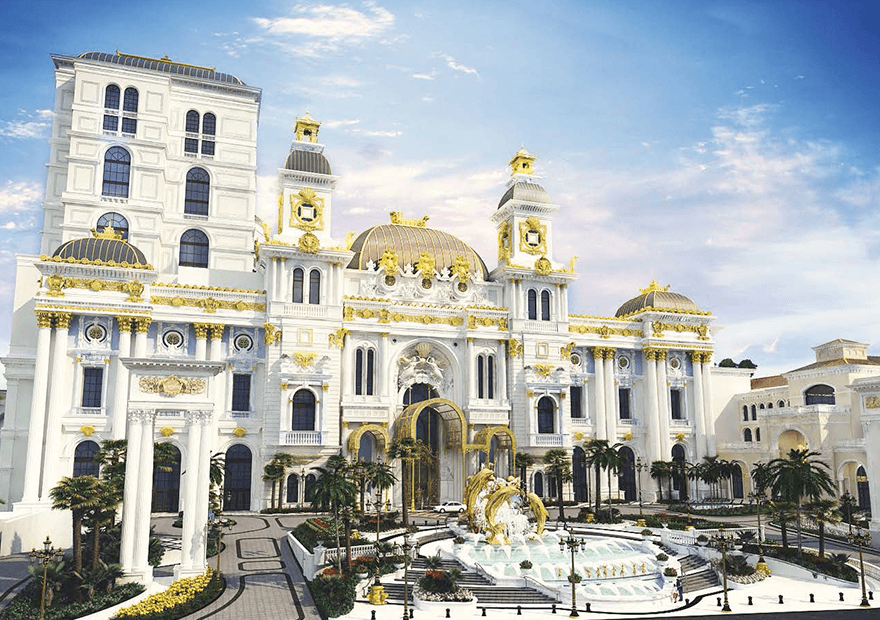 Last March, it was reported by local press that a 43-year-old Chinese national died after falling 24 feet from a scaffold on the construction site.
Located around 1,600 miles east of the Philippines, Saipan is one of the United States' remotest territories, and the Imperial Pacific announced on Sunday that the construction of its $550 million Grand Mariana Hotel and Casino has been completed, and is ready for its grand opening, pending the issuance of local clearances and permits.
Bad Trafficking
"The FBI conducted a search and made an arrest in response to the recent death of an individual working at the construction site of the Imperial Pacific Resort," Michele Ernst, a spokeswoman in the FBI's Honolulu field office, said in an email Friday.
Of the visa violations, she said that the FBI "routinely partners with federal agencies when there are reports of widespread and systematic human trafficking within the labor sector."
Meanwhile, a complaint filed in the island's federal court indicated law enforcement had made another arrest on Saturday. The filing names two people: a project manager, Yuqing Zhao, 42, and an electrician. Pei Ruan, 28, both working for MCC International, the Chinese contractor for the Imperial Pacific Resort project. They are charged with importing and harboring illegal aliens.
"No employee of Imperial Pacific International has been arrested," said the casino developer in an official statement on Sunday. "Based on information available, the search and arrest was made against certain construction contractors and sub-contractors involved in the construction project.
"Imperial Pacific will continue to implement measures and consider additional measures to ensure compliance of local laws and regulations and to fulfill its contractual commitment to the community."
Trump Connection
The new casino resort may be ready and willing to open its doors, but it's its unassuming sister property that has been grabbing most of the attention recently.
Imperial Pacific opened the Best Sunshine Live in a small shopping mall on Saipan in 2015, ostensibly as a means to hire and train dealers in preparation for the opening of the Grand Mariana. But its reported revenues soon started raising eyebrows, when the VIP tables were raking in almost eight times the average of Macau's largest casinos.
Best Sunshine Live, which is run by former Donald Trump casino protegé Mark Brown, has said its startling revenue stream is provided by around 100 or so mostly Chinese high rollers, and that it complies with US Treasury anti-money laundering and transaction-reporting laws.
But in December, the casino's former VP of tables games, Danny Ewing, filed a wrongful termination suit against the casino, alleging just the opposite.
The Dangers of Building Casinos
The death of the Chinese construction worker in Saipan was hardly the only time that loss of life has occurred while creating a gambling structure.
Between 2006 and 2008 in Las Vegas, the time period that preceeded, and then plunged Sin City into the worst recession in 80 years, 12 workers were killed in an eighteen-month time span on various construction sites, with six of those at MGM Mirage's CityCentre alone. Under intense pressure to complete the project quickly, the situation became so dire that workers picketed, referring to it as "CityCemetary."
The move worked, and improved safety standards were implemented. To date, no further deaths have been reported on Las Vegas casino building projects since 2008.
Similar Guides On This Topic