Dover Downs Acquired by Rhode Island Casino Group Twin River, Company Plans Public Offering
Posted on: July 24, 2018, 10:00h.
Last updated on: July 24, 2018, 09:59h.
Dover Downs Hotel & Casino in the Delaware capital is being acquired by Rhode Island casino operator Twin River Worldwide.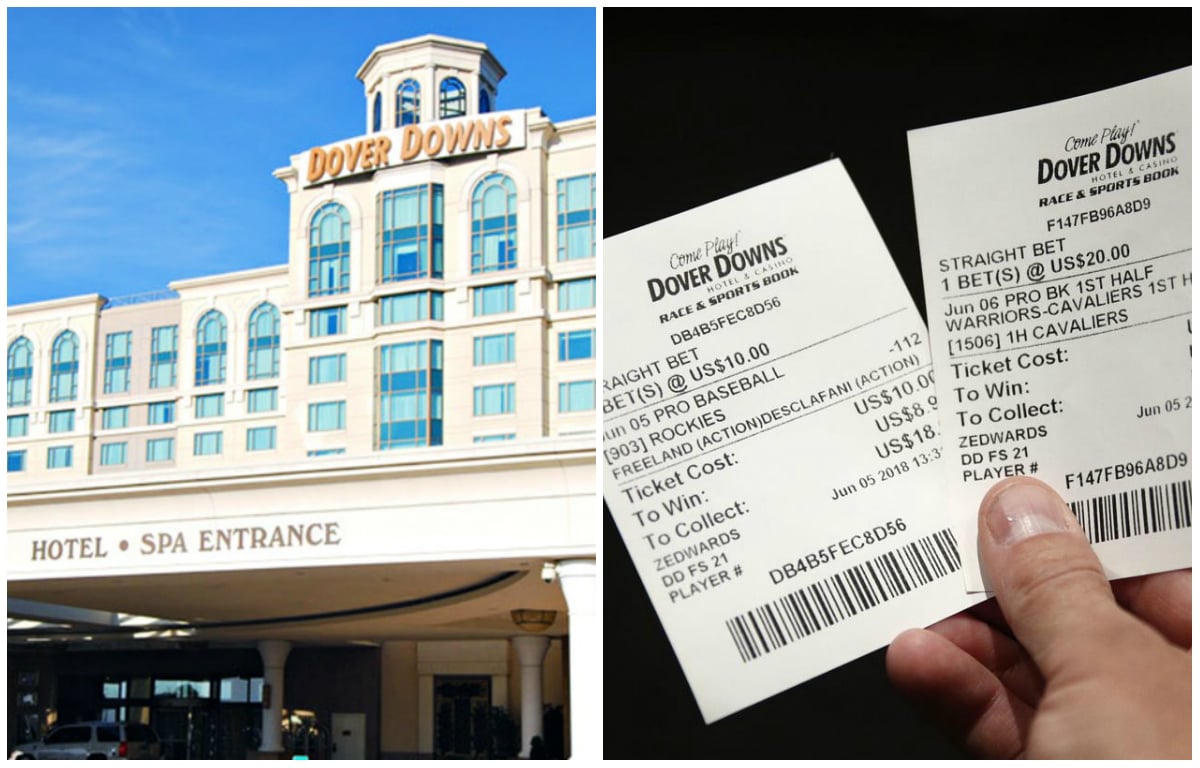 Investors in the struggling Dover Downs Gaming & Entertainment will see their shares exchanged into Twin River stock once the privately held company goes public on either the New York Stock Exchange (NYSE) or NASDAQ. Dover Downs, which lost $1 million last year from operating its casino and 500-room hotel, will assume 7.225 percent of the new company.
The accompanying Dover International Speedway is not affected, as it's owned by Dover Motorsports Inc.
Twin River owns and manages two casinos in Rhode Island, one in Mississippi, and a parimutuel horse racetrack in Colorado.
"The community is going to see a stronger, more stable Dover Downs," Dover CEO Denis McGlynn told the Associated Press. "I think it's going to put us in a better position to be able to step up to the level of competition we need to offer, given the surrounding states."
The deal requires approval from Dover Downs shareholders, as well as approval from gaming regulators in states where Twin River operates. The transaction is also dependent on the company becoming listed publicly.
Twin River's namesake casino is in Lincoln, Rhode Island. It also owns Rhode Island's Newport Grand. Twin River's Mississippi casino is the Hard Rock in Biloxi.
Twin River says its net revenue in 2017 totaled $428.8 million, and earnings before interest, tax, depreciation, and amortization was $160.7 million.
Betting on Delaware
Dover Downs has been bleeding money for more than a decade. Traded on the NYSE, shares of the company have plummeted from a high of $19.37 in July 2006 to just $2 before the sale announcement.
One of three casinos in Delaware, Dover Downs does have some promise surrounding its future.
State lawmakers recently agreed to reduce taxes on gross gambling revenue (GRR) at the three facilities. The tax on slot GGR has been lowered by one percent to 42.5 percent, while table game proceeds dropped from 29.4 percent to 15.5 percent.
The state also agreed to allow casinos to invest the annual $3 million table game fee into their properties instead of paying that money to the government.
McGlynn said the tax and licensing fee changes sold Twin River on the acquisition. "It made us a little more attractive," the Dover Downs chief executive said.
Sports Betting Bonus
Along with reduced taxes and the ability to forego the $3 million licensing fee in favor of property investments, Twin River will also enter a market where sports betting is legalized and up and running.
Delaware became the first state to join Nevada in offering full-fledged sports wagering in the aftermath of the Supreme Court repealing the federal ban.
Mississippi and Rhode Island are two of the six states that have passed regulations to govern the expanding gambling activity, but operations have yet commenced at Twin River's casinos in those states.
Delaware casinos far outpaced pre-legalization fiscal sports betting projections in its first three weeks. The three sportsbooks, all operated by William Hill, made $1 million on a $7 million handle between June 5 and the end of the month.