No Tax Dollars for Carl Icahn to Raze Trump Plaza, NJ Senate's Stephen Sweeney Wants Billionaire to Fund Demo
Posted on: November 28, 2017, 01:00h.
Last updated on: November 28, 2017, 10:34h.
The now-shuttered Trump Plaza resort, the last Atlantic City property still bearing President Donald Trump's surname, will soon be razed by billionaire owner Carl Icahn, but the business mogul wants local tax money to help him pay for the demolition. New Jersey Senate President Stephen Sweeney (D) says no way will that happen.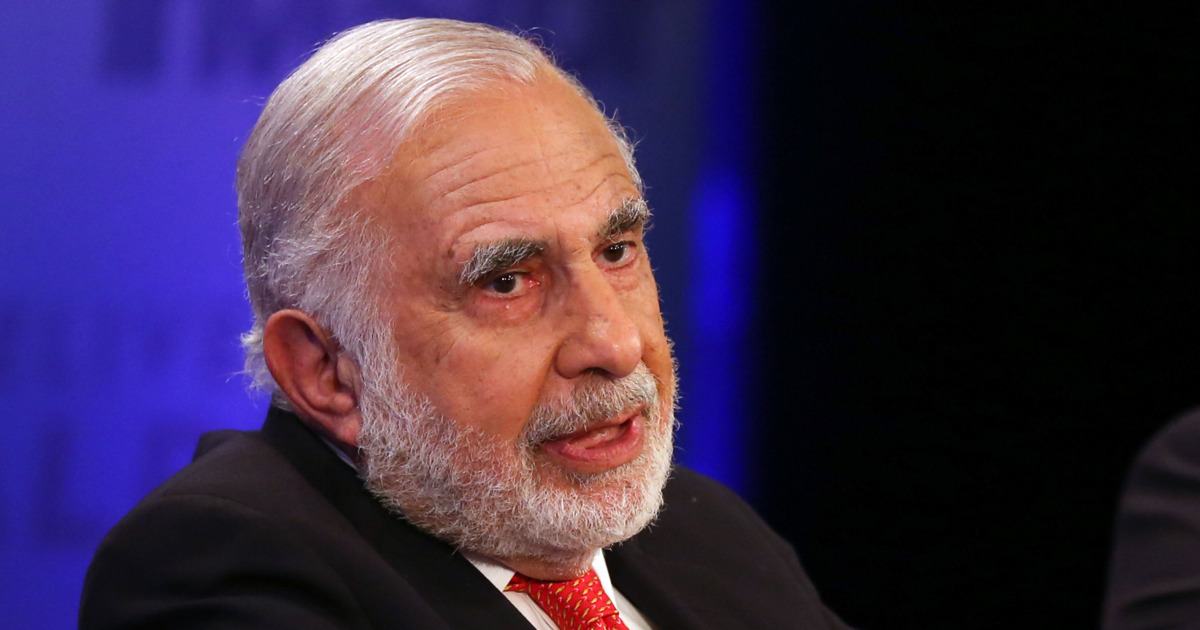 Last week, the Atlantic City Casino Reinvestment Development Authority (CRDA) gave initial approval to allocate $5.6 million in Investment Alterative Tax (IAT) funds to help cover the demolition. The total demo cost is expected to come in at $13.2 million.
Sweeney came out swinging this week in a strongly written letter to the CRDA, urging them to refuse Icahn's request.
"Carl Icahn is no friend to Atlantic City and he has a record of harsh treatment of working people," Sweeney opined. "I have serious questions about allowing him to take $5.6 million in funds intended to promote economic development for the city and its residents and instead use the money for his own property."
Sweeney concluded, "He has a track record as a profiteer who denies fair pay and benefits to workers."
The demolition will remove Trump Plaza's main 39-story hotel tower and create an approximately three-acre plot of land cleared for new development. The resort's north tower will remain standing, as will the property's garage across Pacific Avenue. The reason for leaving the tower and the garage untouched are unclear.
Politics as Usual
Casino operators pay 1.25 percent of their gross gaming win to the IAT, and the money had been previously earmarked for nongaming expansion and improvement projects. That changed during the state government's takeover of Atlantic City, where the IAT money was dipped into to help pay down city debt.
Trump Plaza's IAT balance is $5.6 million, and while Sweeney, and others, including outgoing Mayor Don Guardian (R), oppose using that money to assist Icahn in creating a prime parcel of land, the fact of the matter is that the money actually can't be used for anything but Trump Plaza-related projects.
Politicians might presumably be able to develop a crafty plan to change that stipulation, but as of now, what Icahn and the former owners of Trump Plaza paid into the IAT, they should be able get out.
There's no friendship to be lost between Sweeney and Icahn. After Icahn sold the Trump Taj to Hard Rock earlier this year, the Senate president introduced a bill that sought to block casino owners who "substantially closed" a gambling resort from reopening another for a minimum of five years.
The bill passed the Senate and General Assembly, but was vetoed by Gov. Chris Christie (R) who said it "represents the Legislature at its worst."
Icahn's Upper Hand
Empty casino resorts along the Boardwalk continue to remind locals and visitors of the recent hard times Atlantic City endured. Bringing them down, or finding investors to revitalize closed properties, as is the case with Hard Rock reimagining the Taj Mahal, is a critical step in restoring the city's image.
Icahn is willing to spend over $7.5 million to rid the Boardwalk of one such towering reminder. Press of Atlantic City gaming reporter Nicholas Huba opined recently, "If you can take an opportunity to get one down, I think you have to take it."
Icahn is appeasing the nongaming development stipulation by telling the CRDA that he plans to build a 160-space parking lot on the site once the tower is demolished. While that seems like a modest offering given the number of car spaces that will be available, it could work as a selling point.