Conor McGregor Attracting More Wagers in Las Vegas, But the Money Still on Floyd Mayweather
Posted on: June 20, 2017, 06:00h.
Last updated on: June 20, 2017, 03:13h.
UFC champ Conor McGregor is the heavy underdog in the August 26 boxing match against the GOAT, Floyd Mayweather, but that isn't stopping bettors from flocking to Las Vegas to put money on the mixed martial arts (MMA) star.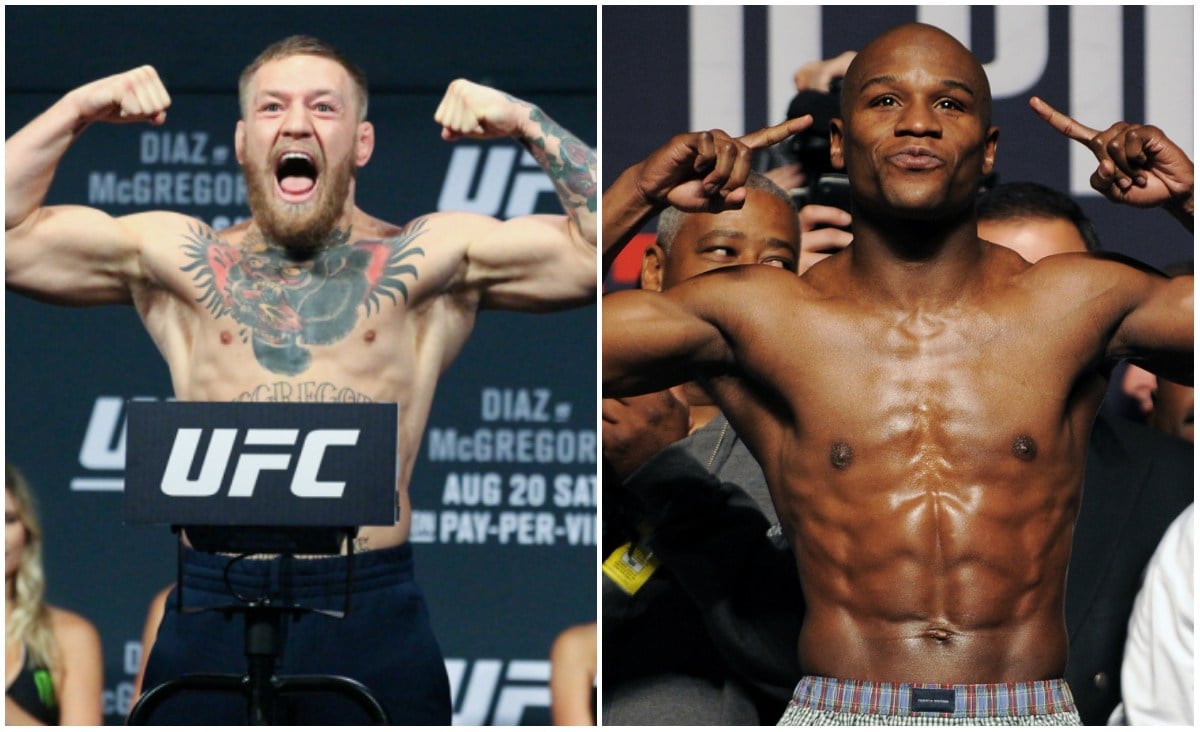 Oddsmakers in Nevada say they've printed more slips on McGregor than Mayweather, but the majority of the money still remains with the favorite. The current odds at the Westgate SuperBook put McGregor at +500, and Mayweather at -700.
Las Vegas has taken at least two $50,000 wagers on Floyd on odds that would return just $6,250. But the bulk of smaller bets placed in Sin City have been on the underdog.
"It's been all McGregor, it's unbelievable," Caesars Palace sportsbook director Frank Kunovic told the Las Vegas Review-Journal. "All the square action is going on McGregor. That's a big liability for us if he does win."
As for method of victory, Mayweather by knockout (KO) is the favorite at -200. Mayweather by decision is next at +220. McGregor by KO is at +600, and by decision +3000.
Can McGregor Win?
Boxing experts say the UFC champ, who has never boxed professionally, has no chance against perhaps the best boxer to ever step foot in the ring. MMA fans feel the boxing world is being a bit too overzealous on Mayweather, however, and McGregor certainly doesn't lack confidence.
Twelve years Mayweather's junior, McGregor, 28, recently shared a photo of the 40-year-old in the gym with the caption, "Much respect to Floyd Senior still getting a few rounds in at the gym. I hope I can still train at that age. Respect."
With an undefeated perfect 49-0 career record, trash talking Mayweather might not be in McGregor's best interest.
Much of the boxing community believes the fight is simply as a marketing ploy that will see few punches landed by the UFC star. From Oscar De La Hoya to Lennox Lewis, some of boxing's greats have criticized Mayweather's money grab and willingness to fight an inexperienced opponent.
"I can't take it serious. It's ridiculous," Lewis said this week. "You are talking about one discipline where you can use only your hands and only a few can do it. No one can touch him (Mayweather) in boxing."
McGregor Risking More
In addition to the millions of dollars that will be bet at Las Vegas sportsbooks, there's much more at stake for the two fighters. Mayweather is after win No. 50, but a loss would certainly deliver a knockout blow to his storied undefeated career.
Perhaps riskier is McGregor's willingness to enter the ring opposite Floyd. Though he'll receive the largest payday of his career, his team will need to be on full alert in keeping him safe.
Former UFC heavyweight-turned-boxer Tim Hague died over the weekend at the age of 34 after a knockout loss on Friday. Hague participated in 34 MMA events and won 21, but lasted just four boxing fights, going 1-3 with two losses by knockout, the last taking his life.
Similar Guides On This Topic
Latest Casino Stocks:
Retrieving stocks data...
Retrieving stocks data...
Retrieving stocks data...
Retrieving stocks data...
Retrieving stocks data...