Connecticut DFS Legislation Could Endanger Tribal Rev Sharing Compacts, Says AG
Posted on: April 19, 2016, 04:07h.
Last updated on: April 19, 2016, 04:08h.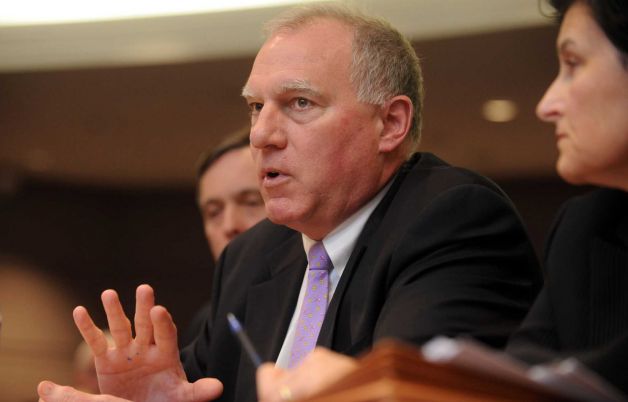 Connecticut's plans to pass legislation authorizing daily fantasy sports hit a snag this week when attorney general George Jepsen warned that the proposal may be in violation of the state's revenue-sharing compact with its tribal operators.
At issue is the 8.75 percent surcharge on total entry fees that Connecticut's DFS bill wants to charge sites like DraftKings and FanDuel for the privilege of offering contests to state residents.
Also at issue is the question of whether or not daily fantasy sports constitutes gambling. Supporters of the bill say it doesn't; that the contests are a game of skill, and therefore exempt from Connecticut's criminal gambling laws.
Room for Doubt on DFS
But as Jepsen emphasized this week, there is plenty of room for doubt on this point. He also noted that if DFS games are indeed games of skill, there is no need to pass a bill to exempt them.
Connecticut's tribal operators, the Mohegans and the Mashantucket Pequots, which run Mohegan Sun and Foxwoods respectively, are currently the only entities permitted to offer commercial gambling in the state beyond the pari-mutuel wagering available at racetracks.
Connecticut has permitted the two casinos on tribal sovereign lands since the early nineties in return for a 25 percent cut of the profits.
But the tribes are likely to strongly object to the state sanctioning operations that could be construed as gambling, especially when these operations are paying a smaller cut, although it should be noted that tribal officials have not testified at tribal hearings, nor have they offered any official opinion on the DFS legislation.
Legislation Unlikely to Pass This Year
"There presently exists a high degree of uncertainty about whether daily fantasy sports contests constitute games of skill or games of chance," wrote Jepsen.
"No one can predict with any level of certainty how a court, if faced with these issues, would rule. With that uncertainty comes the risk that legislation of the sort proposed could place in jeopardy the state's revenue-sharing arrangements with the Tribes."
The General Assembly's Finance Revenue and Bonding Committee, which recently passed a tax plan that factored in the DFS surcharge, had hoped that the scheme would generate $9.5 million as part of a strategy to plug a $922 million deficit in the state budget. But in the light of the AG's comments this week, lawmakers are conceding that this is now unlikely to happen.
"Due to the risk and uncertainty that would result from a potential legal challenge, the prospect of passing legislation this session is unlikely," Senate President Martin Looney, (D-New Haven).