Colin Kaepernick National Anthem Sitout Continues to Stir Controversy, as Memorabilia at Reno-Tahoe Airport Irks Many
Posted on: September 1, 2016, 10:01h.
Last updated on: September 1, 2016, 11:13h.
San Francisco 49er quarterback Colin Kaepernick's memorabilia, prominently displayed on the second floor of the Reno-Tahoe International Airport, is drawing scorn from numerous travellers.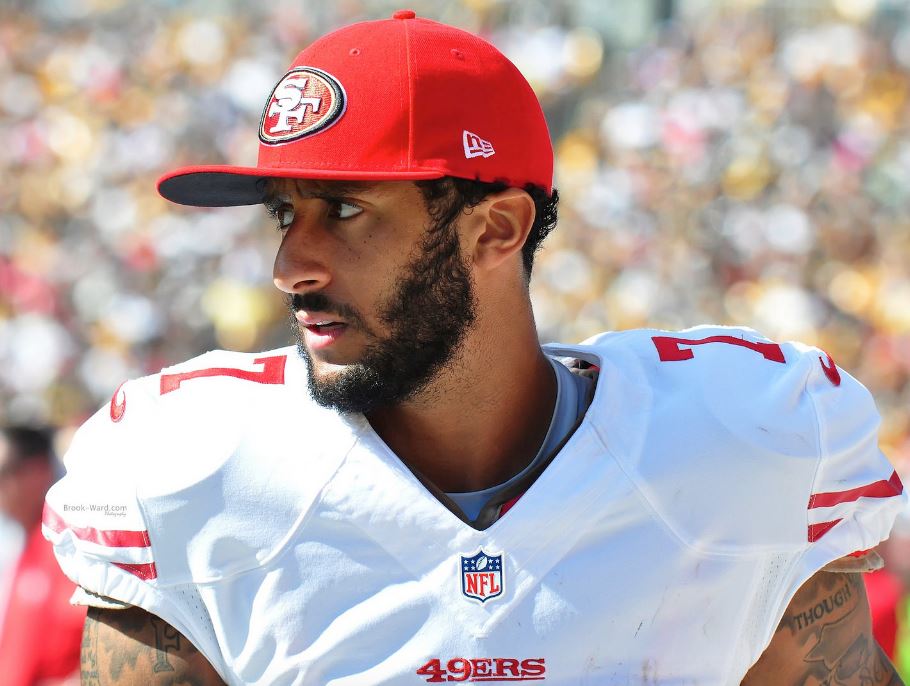 After passengers make their way through security, those who are departing out of Gate C pass by the "Wolf Pack Den." The trophy display case features notable athletes who played for the University of Nevada in Reno. Nevada's most famous athletic alumnus is the biracial Kaepernick, the quarterback who made headlines last week for sitting during the "The Star-Spangled Banner" to protest what he has termed the "oppression" of minorities in America.
The Niners are expected to be one of the worst teams in the entire NFL this upcoming season. Vegas Insider lists San Francisco at 150/1 to win Super Bowl LI, and Bovada has San Fran at +15000, meaning a $100 bet would win $15,000.
Passengers Throw Yellow Flag
The Reno-Tahoe Airport Authority in Northern Nevada says it's received hundreds of concerned, ahem, angry, emails and calls from passengers over the Kaepernick display.
"The toughest ones are the ones that come from veterans. There's very strong feelings," airport spokesperson Brian Kulpin told the Associated Press.
People are also making gestures and muttering remarks as they pass by Kaepernick's shrine. A notification has since been placed in front of the "Wolf Pack Den" that reads, "Change is in the air at RNO. Coming soon: An exciting new display from the University of Nevada."
The university, which owns the display's collectibles, says an overhaul of the attraction was in the works before Kaepernick's national anthem controversy.
"We just house it. We don't own any of these pieces," Kulpin explained. "They belong to the university."
Free speech goes both ways, of course, which is why Kaepernick's actions are putting both the college and airport in a difficult situation.
This week, Kaepernick wore socks that depicted police officers as pigs to a practice session.
Controversy Over Stance and Actions
Kaepernick's refusal to stand for the national anthem was in protest of living in a country he feels discriminates against African-Americans, and other minority groups.
"I am not going to stand up to show pride in a flag for a country that oppresses black people and people of color," Kaepernick said.
With a guaranteed income of some $61 million on his six-year, $114 million contract, many fans have scoffed at his chosen form of protest, arguing he could more effectively use his fame and wealth to make efforts towards changing the problem than sitting down during the national anthem.
With antipathy towards his actions growing in many sectors, Kaepernick may face some booing on Thursday night in San Diego at Qualcomm Stadium, where he'll be sitting out a game against not only the home team Chargers, but a tribute to the military in this very patriotic town.
With both heavy Naval and Marine Corps presence in San Diego, the Star Spangled Banner is set to be performed by a US Navy Petty Officer, while hundreds of service members do an American flag presentation.