Closed Indefinitely: Duterte Shuts Philippine Casino Market to New Developers, Orders Freeze on Licensing
Posted on: February 7, 2018, 03:00h.
Last updated on: February 8, 2018, 02:52h.
The Philippine casino market may be booming but enough is enough, according to the country's controversial president Rodrigo Duterte.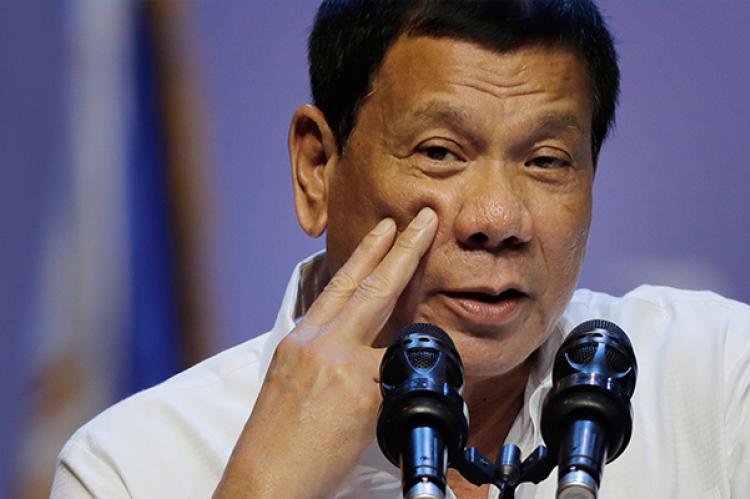 At the International Casino Exhibition in London on Wednesday, Casino regulator PAGCOR announced that Duterte had brought the hammer down on new entrants to the market, ordering the regulator to refrain from considering any more licenses.
The President told me last January 11 to freeze the entry of new casinos because there are already many of them, and there are more wanting to apply," PAGCOR Andrea Domingo said told a panel of UK's biggest gambling convention.
"But we're just processing now the applications we received before the President ordered the moratorium. After that, as of January 13, we've stopped accepting applications."
Unpredictable Duterte 
The Philippine casino market is the fastest-growing in Asia (or was), thanks largely to a boom in Chinese tourism driven by recently improved relations between the two countries. Operators are lining up to enter the market, and Duterte is worried about "proliferation," according to Domingo.
But a Morgan Stanley note last August said that the market was a long way off saturation and that new casino resorts, such as the Okada Manila, would not lead to cannibalization.
Duterte's policy towards his country's gambling industry is often capricious and difficult to interpret.
The president, who has sanctioned the use of death squads to kill drug dealers and addicts, quickly set about dismantling the operations of Philweb shortly after coming to power in 2016.
Duterte ordered PAGCOR to deny the renewal Philweb a license despite the fact that it legally operated 299 internet gambling cafés throughout the country and had contributed more than $12 million to the government previous year.
But until now he left casino industry alone, and its believed his anger towards Philweb was based on his personal dislike of its chairman Roberto Ongpin, a former Minister of Trade and Industry under the dictator President Ferdinand Marcos.
Seventeen Licenses Still Available
Domingo suggested, though, that the licensing situation would be reviewed once the market had been allowed to mature.
She said that Lawrence Ho's City of Dreams Manila, the smallest resort in the Philippines Entertainment City gaming zone, had applied to expand its operations to reclaimed land on the edge of Manila Bay before Duterte's order, and PAGCOR is still considering the proposal.
But the Philippine casino market is not completely impenetrable to prospective operators, at least not yet. PAGCOR is in the process of auctioning off 17 of its 46 own licensed properties to private developers and it may be that Duterte is simply prioritizing the sale of these over new developments.
As the private casino sector has grown in recent years, PAGCOR's status as an operator-regulator has become increasingly difficult, leading to accusations of conflicts of interest from the new casino resort giants it regulates.