Philippines President Rodrigo Duterte Warns PAGCOR Officials to Avoid Graft and Corruption
Posted on: January 12, 2018, 05:00h.
Last updated on: January 12, 2018, 01:29h.
Philippines President Rodrigo Duterte warned government gaming regulators and casino operators yesterday that he would give no mercy against individuals who engage in graft or corruption.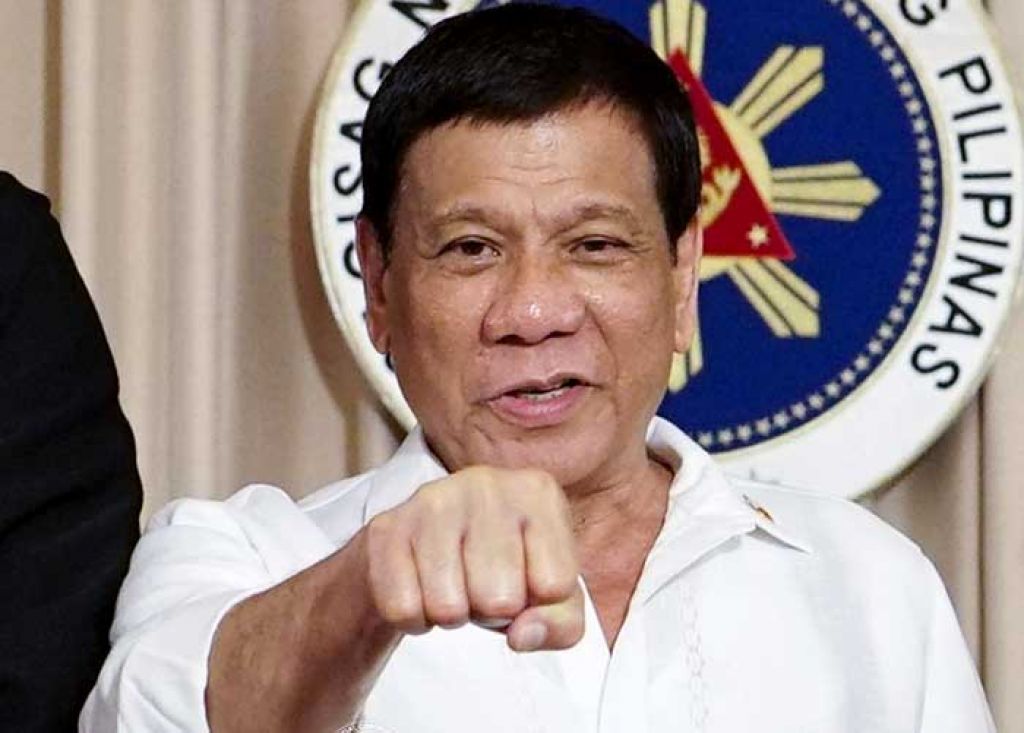 Speaking at a Philippine Gaming and Amusement Corporation (PAGCOR) event in Manila, the president said that while he appreciates the tax revenue the industry creates, he has zero patience for unlawful activity.
"I want to stress again … do business peacefully but please avoid graft and corruption whether you are the giver or the receiver," Duterte stated. "Please do not give them the luxury of extortion. All you have to do is call anybody in government and I will take care of it."
PAGCOR is currently in the process of selling its state-owned casinos, and transitioning into a regulator-only capacity. The agency is expected to be renamed the Philippine Amusements and Gaming Authority (PAGA) once the divestments are completed.
Realizing Revenues
Duterte ordered PAGCOR to unload its physical land-based casinos, which includes a total of 46 gambling facilities and the Casino Filipino brand, as a result of his belief that the agency regulating casinos while simultaneously operating them increases its potential for corruption.
PAGCOR freeing itself from operating casinos presents a revenue problem for Duterte's administration. The gaming corporation is currently responsible for providing more tax money than any government agency other than the Bureau of Finance.
PAGCOR Chair Andrea Domingo said yesterday that the agency generated $1.2 billion in gross revenues last year, with its casino operations responsible for about $450 million. While commercial casino resorts pay just a five percent tax on VIP gaming revenue and 15 percent on mass market play, PAGCOR casinos have shared 50 percent of their bottom lines with the federal government.
Domingo has promised Duterte that the money will still come. PAGCOR President Alfredo Lim said yesterday that the goal is to sell the casinos to established gaming operators who will invest and grow the industry, and therefore increase revenues and taxes.
"As we ride on the tide of growth and enjoy the opportunities of a larger market, let us ensure the whole nation reaps the benefits," Lim said.
Duterte has tasked PAGCOR with making the Philippines the top gaming and entertainment destination in the Association of Southeast Asian Nations.
Filipinos Like Duterte
Rodrigo Duterte has been criticized by human rights groups, as well as the United Nations, for his brutal crackdown on all things he deems unlawful or detrimental to the Philippines. His drug war has led to the deaths of nearly 4,000 Filipinos.
Regardless, his people approve of his leadership.
In its latest survey, the Social Weather Station (SWS), the leading public-opinion polling service in the Philippines, says more than four out of five Filipinos have "much trust" in Duterte. That classifies his trust rating as "excellence," which is defined as any rating over 75 percent.
Duterte spokesman Harry Roque, of course, isn't surprised. "He has promoted the rule of law against the threats of terrorism and is winning the war against drugs," Roque declared.
Latest Casino Stocks:
Retrieving stocks data...
Retrieving stocks data...
Retrieving stocks data...
Retrieving stocks data...
Retrieving stocks data...