Casino Wars: Northeastern US Casino Expansion Took Off in 2014
Posted on: December 26, 2014, 10:08h.
Last updated on: December 11, 2014, 03:17h.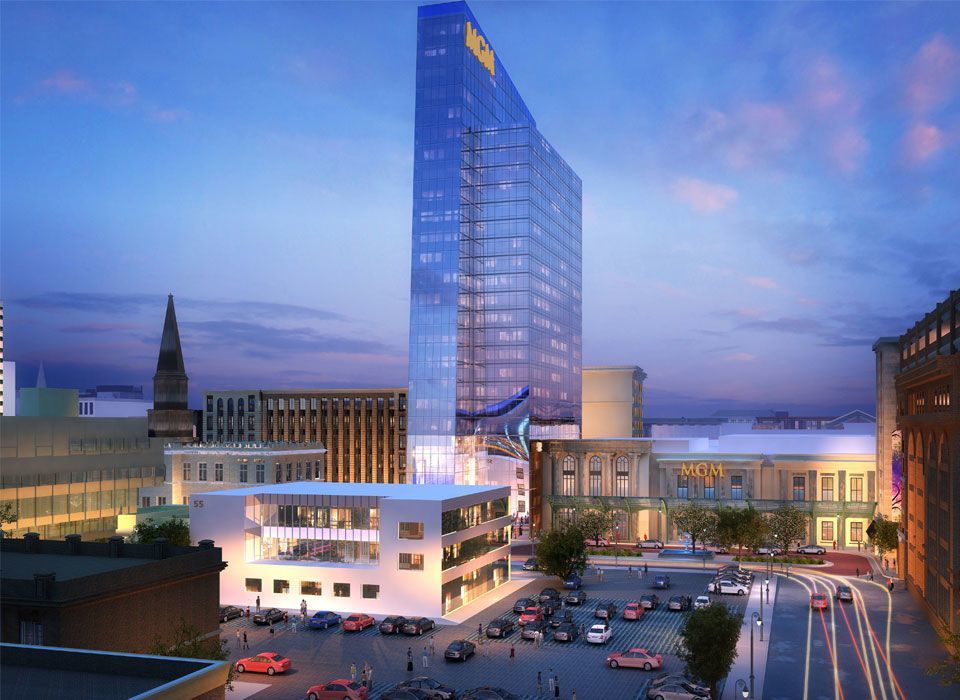 Casinos have spread across the United States rapidly over the past two decades.
Until recently, the northeastern part of the country was fairly underserved, considering the enormous populations that live in and around New York City, Boston, Philadelphia and other cities.
That's slowly been changing, though: first Connecticut added Indian gaming, then Atlantic City was challenged by Pennsylvania, and soon Delaware and Maryland had casinos as well.
2014 may be remembered as the year when the battle for a share of the casino market in the region turned into an all-out casino war.
In the years to come, more and more casinos will be built in the northeast, but the seeds for all of these venues were planted this year.
Massachusetts Nearly Pulls Back, But Fires First Volleys
The starting point for the current round of casino expansion actually goes back to 2011, when Massachusetts approved the licensing of up to three resort casinos and a slots parlor for the state.
This year, the licenses for two of those casinos were finally approved, as MGM was granted the right to build in Springfield, while Wynn Resorts beat out Mohegan Sun for the lucrative Greater Boston license. Penn National was also granted a license to build a slots parlor in Plainville.
But all of these locations were awarded under a shadow of doubt, as an effort to repeal the casino bill made it all the way to a statewide ballot in November. Ultimately, voters rejected the repeal on Election Day, allowing plans to build these casinos to go forward.
New York Begins Casino Expansion
At the end of 2013, voters in New York approved a constitutional amendment to allow expanded casino gambling in their own state, setting off the first round of commercial casino licensing this year.
It will be seven years before state law allows for a casino license to be awarded in New York City or Westchester County (places where the bidding process could be a record-breaking affair), this year saw casino firms vying for casinos in the Southern Tier, the Albany area, and the Catskills-Hudson Valley region.
It's in that final location, which is relatively close to New York City, where the battle for licenses has been the fiercest. If the state gaming commission decides to award two licenses in one of the regions, it will likely be there, an area where major resort once brought in tourists from throughout the northeast but now sit dormant.
Other States Play Defense
With New York and Massachusetts set to potentially flood the casino market, other states have made moves to either defend their current holdings or ensure they aren't left behind as their gamblers leave for other destinations.
In New Jersey, the fact that several casinos have closed in Atlantic City hasn't stopped legislators from floating the idea of a casino at the Meadowlands, a move that would be a preemptive strike against a future New York City casino (and the racinos that are already prospering in and around the city right now).
Meanwhile, rivals Foxwoods and Mohegan Sun are considering an alliance to build a casino that would try to cut off Connecticut gamblers that might travel to Massachusetts' upcoming resorts.
Even rustic New Hampshire has considered getting into the casino game. The state legislature only narrowly defeated a bill to license one casino in the state this year, with supporters saying that it would both earn revenue from tourists and keep state residents from traveling to New York, Massachusetts, or Maine for casino gambling.
But opponents feared that casinos might just ruin the state's branding, sending away tourists rather than attracting them.