Carl Icahn Denies Having Steel Tariff Knowledge Before Dumping Stocks
Posted on: March 8, 2018, 06:00h.
Last updated on: March 8, 2018, 09:29h.
Carl Icahn, the billionaire activist-investor and owner of the Tropicana in Atlantic City, has said he had no idea President Trump planned to impose 25 percent tariffs on steel imports when he sold his $31.3 million stake in Manitowoc Co.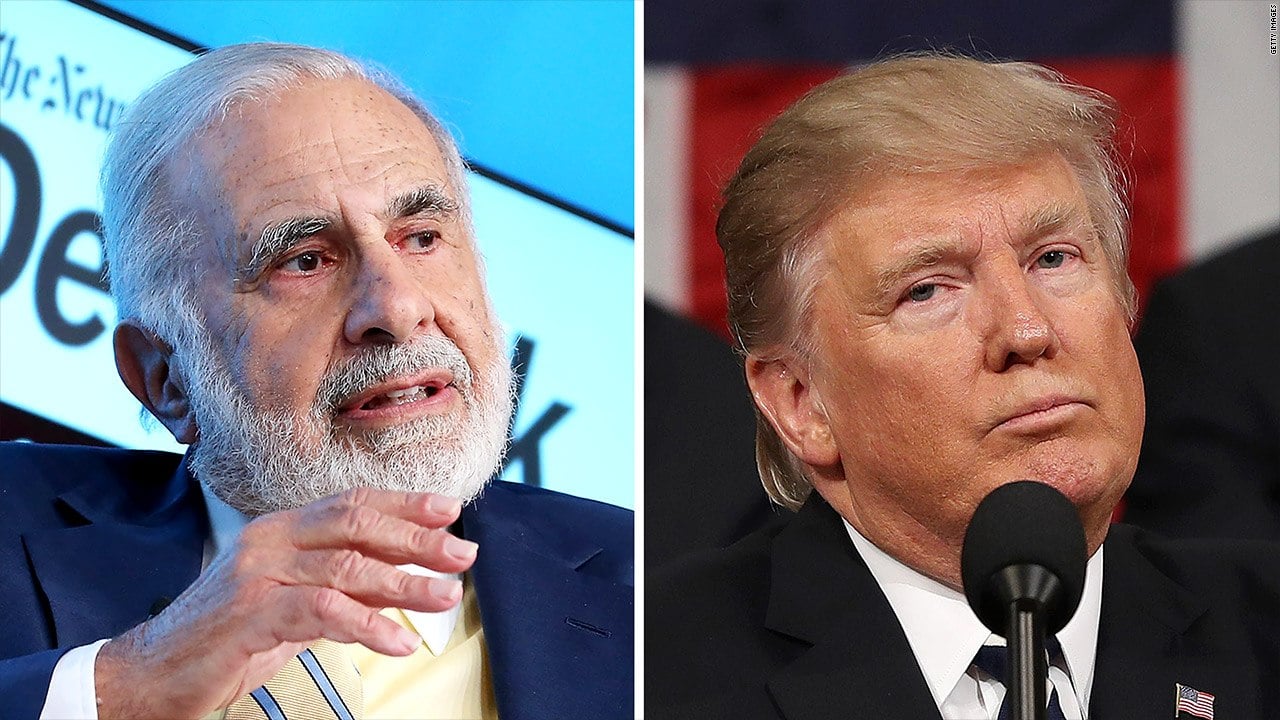 Icahn dumped the shares a week before the Trump administration announced the tariffs. As a company that makes cranes for heavy construction, Manitowoc is dependent on imported steel. This led some news outlets to suggest the timing was suspicious, particularly in the light of Icahn's former role as an informal economic regulatory adviser to Trump.
Icahn resigned from that role last August, just hours before the publication of an article in the New Yorker magazine that questioned whether he had used his position to pursue a possibly illegal conflict of interest.
The magazine alleged that he had tried to overturn an environmental law that had been financially burdensome to one of his companies, CVR Energy. Icahn categorically denied this.
Sell-off Legit, Says Icahn
Regarding Manitowoc, Icahn issued a short statement on his website on Wednesday. "We don't generally comment on rumors, but the recent media speculation regarding our sale of Manitowoc stock calls for a response," he wrote.
"We state for the record: Any suggestion that we had prior knowledge of the Trump administration's announcement of new tariffs on steel imports is categorically untrue. We reduced our position in Manitowoc for legitimate investment reasons having nothing to do with that announcement."
On Friday, a White House spokesman rejected the idea that Trump would share information with Icahn, adding that the president had been talking about imposing tariffs for some time, both publicly and privately.
Love and War
Icahn entered the casino industry in the early nineties as Trump was struggling to keep up payments on the high-interest junk bonds he had used to finance the construction of the Trump Taj Mahal. Icahn bought many of these at knockdown prices from bondholders who had lost faith in Trump's ability to pay them back.
That meant Icahn had the upper hand during bankruptcy negotiations, but he convinced other investors to allow Trump to retain a 50 percent interest in the casino, although the latter was required to sell his plane and limit his household spending. Icahn sold his bonds three years later for double the amount he had paid for them.
In 2010, when Trump Entertainment Resorts was again riddled with debt, Icahn pushed for takeover, claiming that repeated bankruptcies had tarnished the Trump brand, which had become a "disadvantage," no longer "synonymous with business acumen, high quality … and enormous success."
Despite clashes in business, the two men have remained friends. During his campaign for presidency, Trump called Icahn "the greatest businessman in the world."
Icahn assumed full control of the Taj in 2014, selling last year to Hard Rock International for around $300 million.