Caesars Entertainment Tanks with $908.1 Million in Third Quarter Losses
Posted on: November 11, 2014, 06:58h.
Last updated on: November 11, 2014, 07:07h.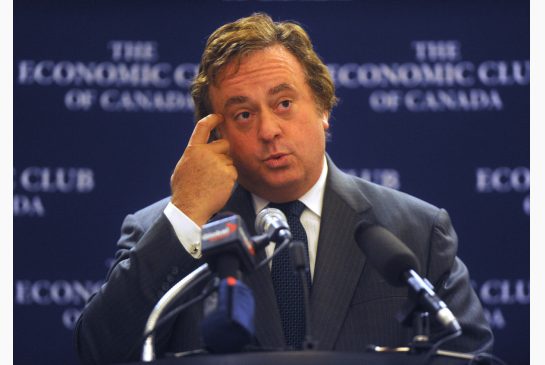 Caesars Entertainment is the company to compare yourself to if you ever want to feel better about your spending habits or bank statements.
Already much-chastened with the casino industry's highest debt load by far, new reports of posted Q3 losses of $908.1 million can only compound Caesars' woes. Despite being perhaps the most recognized casino conglomerate in the world, Caesars' level of debt is colossal, standing at $22.88 billion at the end of September.
The company is currently engaged in a battle with its creditors and bondholders in a bid to restructure some $18 billion of that stranglehold obligation.
Caesars acquired most of its debt when the outfit went private in 2008, after a $30.1 billion takeover by Apollo Global Management and TPG Capital, just as the economic downturn hit. As the recession ravaged the land-based casino industry in America, Caesars, with its 50 casinos across the US, was hit the hardest.
The company announced its intent to restructure its debt back in May, which analysts have said is a necessity in order to avoid bankruptcy. While not eliminating any long-term liability, the process would eradicate more than $1 billion of payments due in 2015.
This in turn, said CEO Gary Loveman, would "lay the foundation for both significant de-leveraging and value creation at Caesars Entertainment."
Caesars Interactive Doubles Revenue
In August, the casino giant filed a lawsuit against several of its investors, claiming they were attempting to impede its efforts to restructure, and the company is currently undergoing private negotiations with banks and lenders even now.
Loveman would not divulge details this week on the progress of the talks, other than to say that Caesars was "keenly focused on deleveraging" the balance sheet.
"While it is premature to report on the details of these negotiations with creditors, it is fair to say that the talks have been constructive," Loveman said. "Further, we are intensely focused on ensuring operating costs are aligned with the current environment to enhance profitability."
The company's net loss for the quarter was 19.3 percent higher than its net loss in the third quarter a year ago; however, revenue actually increased, to $2.212 billion, which Loveman said was driven mainly by Caesars' social and mobile gaming operations, and reflected "strength in the interactive business, stabilizing trends regionally, and generally good performance in Las Vegas."
Caesars Interactive Entertainment (CIE), a subsidiary of Caesars Growth Partners (CGP), has seen net revenue double to $161.6 million. CGP has made four acquisitions of social gaming development companies over the past few years and has declared its intention to "be number one in the casino genre on mobile and Facebook."
Meanwhile, CIE operates the popular WSOP.com online poker brand in Nevada and New Jersey.
Unfavorable Hold
Loveman said that the company's profits had suffered due to "unfavorable hold" in the casino at Caesars Palace, which had cost the company around $35 million in operating. He said the Las Vegas Strip casino also was hit by "a decline in high-end international play."
However, he also said he was upbeat about the year-on-year growth of the Las Vegas tourism industry, particularly on the Strip. "The trend reinforces our confidence in the investments we have made on the Strip," he said. "Our new investments in Las Vegas have added significant value to our portfolio.
"Moving forward, we see several dynamics that bode well for our future, including signs of improvement in regional markets, given limited supply growth and greater traction from our investments in hospitality and entertainment offerings across our network," he added.
Reporting the figures after the markets closed, the company saw its share price drop 4.63 percent on the NASDAQ to close at $11.54.