Caesars Bankruptcy Doesn't Hinder Best Revenue Postings Since 2008
Posted on: May 8, 2015, 10:27h.
Last updated on: May 8, 2015, 10:30h.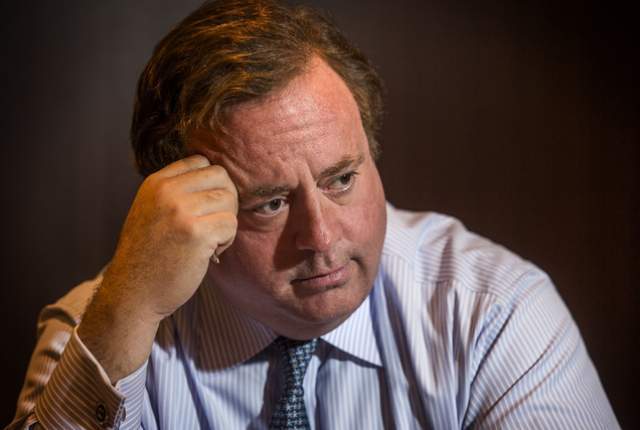 Caesars Entertainment has posted its best financial results since 2008, despite being embroiled in lengthy and increasingly messy bankruptcy proceedings.
Caesars reported Q1 net income of $7.7 million on revenue of $2.2 billion across its four operating units. By comparison, the company made a loss of $306 million on revenue of $2 billion for the same period last year.
Growth has been driven largely by the success of the company's online arm, Caesars Interactive Entertainment (CEI), and by the performance of new venues like the Horseshoe Baltimore and The Cromwell, which opened almost a year on the Las Vegas Strip.
CEI'S adjusted earnings were up 101.3 percent to $62.6 million, while net income from continuing operations rose 992 percent to $27.3 million. Loveman attributed this to the unit's "strong organic growth" in social and mobile games.
Pre-Crisis Margins
"Our results for the period were reflective of actions we've taken to improve performance and position the company for profitable growth," said Caesars outgoing CEO Gary Loveman. "These actions include the further alignment of our cost structure to the current operating environment, investments in new and exciting hospitality amenities and ongoing investments in Caesars Interactive Entertainment.
"The combination of our efforts to increase revenue and further reduce spending led to significant margin expansion in the first quarter and fuels my optimism for the long-term potential to return and sustain pre-crisis margin levels."
2008 was the year it all started going wrong for Caesars. This was the year that, having enjoyed years of expansion under Loveman's leadership, the company was acquired by Apollo Global Management and TPG Capital in a $30.1 billion leveraged takeover.

The subsequent global economic downturn hit Caesars hard and it has consistently struggled to make a profit in face of the industry-high debt created by the takeover.
Healthy Outlook
The company remains locked in a legal squabble with a group of its lower-level creditors as it attempts to restructure and put its main operating unit through Chapter 11 bankruptcy, in what Caesars itself has called "the largest and most complex bankruptcy in a generation."
Loveman was unable to comment on the progress of the Chapter 11 filing for legal reasons. However, he said he was feeling "pretty good" about Q2's financial outlook and refused to share Steve Wynn's recent pessimism about the short-term health of the US casino market.
He did, however, suggest that Q2 declines could occur because of a curfew at Horseshoe Baltimore, imposed due to the recent social unrest in that city, and because of the New Orleans smoking ban.
This was Loveman's final conference call with investors before he steps down from his post in the summer, following many years of controversy over his leadership choices.  He will be replaced by former Hertz Global Holdings CEO and Chairman Mark Frissora, who officially dons his laurel wreath on July 1.
Most Read