Bwin.Party Not for Sale, Says Board
Posted on: June 27, 2014, 05:30h.
Last updated on: June 26, 2014, 10:11h.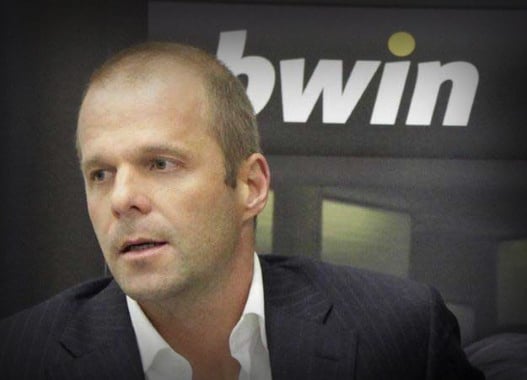 Bwin.Party is denying rumors that it is looking for an acquisition, or to sell off some of its assets. The company has been the subject of a flurry of speculation following an article this week by Bloomberg which claimed that it was looking to sell off all or part of its business in order to revive its flagging fortunes.
Bwin.Party, through its relationship with the Borgata, is the largest provider of online poker in New Jersey, with over 40 percent of the market share, but its operations have been faltering in Europe recently. The author of the Bloomberg piece, Christopher Palmeri, said that he had received the information from "two people with knowledge of the matter" who wished to remain nameless. Bwin.Party had hired Deutsche Bank AG (DBK) to consider its options, claimed the sources, and would make a decision within two months.
While Bwin.Party's shares, which had been declining of late, climbed by 4 percent on the London Stock Exchange in the wake of the rumors, the company itself waded in to quash the rumors, stating categorically that the company is not for sale.
No Plans to Sell
"The Board of Bwin.Party has noted the recent speculation in the media regarding a possible break-up or sale of the company," read the company's official statement. "Since his appointment as Chairman last month, Philip Yea has been working with the executive management team on ways in which the Group can increase shareholder value, however we can confirm that there are no plans to break-up or sell the company."
Palmeri speculated in the Bloomberg article that the supposed sell-off had been prompted by a difficult 2013, which saw revenue across all gambling operations tumble 19 percent to €652.4m ($887,971,854).
He quoted an interview with Bwin Chief Financial Officer Martin Weigold in March in which Weigold had blamed "regulatory and competitive challenges in a number of markets" for a slump in revenue, and added that the company was looking to "divest non-core and surplus assets."
Palmeri also wondered whether the sale of PokerStars to Amaya Gaming and its potential return to the US market had rattled Bwin.Party. PokerStars, he wrote, "could accelerate the wobbly start for online betting in three states, while introducing more competition for Bwin and others for those gamblers."
2013 A Turning Point
However, Bwin.Party, itself the product of a merger between pioneering online sportsbook and poker sites Bwin and Party Poker, respectively, recently said that it was very pleased with its poker operations in New Jersey, and that it would be looking to consolidate its market-leading position in there over the next 12 months, as well as moving into other states that might legalize online gambling within their borders, such as Pennsylvania which it described as a "significant business opportunity."
Speaking in response to the company's disappointing 2013, chief executive Norbert Teufelberger was recently upbeat: "2013 was a challenging year for our business, but it also marked a turning point as we increased our focus on regulated and to-be-regulated markets, began to roll-out new and refreshed versions of our mobile and desktop products, and commenced the transformation of our technology infrastructure through the adoption of the Agile development methodology," he said. "Having streamlined the shape and size of our business we now have the foundations to return our business to sustainable growth."