Boston City Councilor Sal Mattina Blasts Wynn for Ignoring Charlestown
Posted on: April 7, 2014, 05:30h.
Last updated on: January 12, 2023, 11:16h.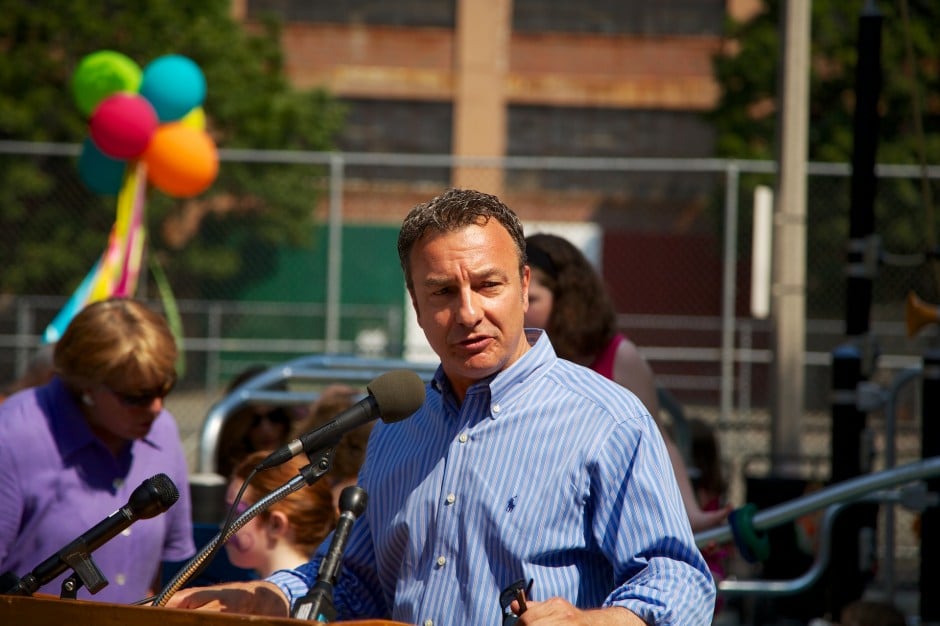 Another twist in the ongoing Massachusetts casino saga, as Boston City Councilor Sal LaMattina hit out at Wynn Resorts last week for being "downright dismissive, disorganized and uncooperative."
LaMattina expressed exasperation during a Casino Commission hearing in which he sought to secure "host community" status for Charlestown. According to the 2011 Massachusetts Casino Act, host communities are able to demand millions of dollars in compensation from casino developers.
Wynn is currently engaged in a bitter bidding war with the Mohegan Sun to win a coveted license to build a resort in Massachusetts. Should Wynn Resorts be successful, it plans to build a $1.2 billion four-star resort in Everett – on the outskirts of Boston, next to Charlestown.
However, LaMattina believes that Wynn Resorts is not treating the city councilor's constituents with the respect they deserve, and they should be permitted to vote on the proposal.
"My purpose here today is simple," he said. "I demand that my constituents in Charlestown be allowed to vote on the proposed Wynn casino development in Everett. Mayor Walsh has requested that the City of Boston be recognized as a host community and I support him on that. The people of Charlestown deserve it and they should be given a voice, especially if Boston land is used for the establishment. In fact, it could be argued that Charlestown will endure greater impacts than most of Everett."
"Dismissive, disorganized, and uncooperative"
LaMattina said that Wynn has been unforthcoming on issues such as how the company plans to combat increased traffic noise and ensure safety during the casino's construction. The proposed development is to be built on a former chemical site, which must be decontaminated first, and, LaMattina argued, could pose a potential danger to children who use the Ryan Playground next door to the area. Furthermore, he added, residents of nearby Charlestown should be allowed to vote on whether they accept a 70 percent increase in traffic that will flow through Sullivan Square.
"Unlike Suffolk Downs, who has shown a willingness to be transparent with the City of Boston throughout this entire process," he said, "Wynn has been downright dismissive, disorganized, and uncooperative.
"We are not comparable to any of the other cities or towns that have been deemed surrounding communities," LaMattina added. "We will bear the brunt of any impacts from both casinos, so we deserve a chance to allow our voices to be heard. The residents have been more than patient with the Wynn representatives, but enough is enough."
Support slipping
A recent poll showed that support for casino gambling is slipping in Massachusetts. The research – conducted between March 14th – 16th by MassInc Polling Group on behalf of local radio station WBUR – found that, of the 500 likely voters polled, 43 percent approved bringing casinos to the state, while 46 percent did not. This contrasted to a similar poll taken only in January which found that 53 percent were in favor of the casinos, while 39 percent were opposed.
The Charlestown Neighborhood Council submitted a letter of opposition to the Gaming Commission this week.
"Charlestown will be impacted by both the construction and operation of the Wynn casino as much if not more than the host city, Everett, yet the developers have not acknowledged or addressed our concerns," the letter said. "Many in our community who were originally in support of the casino have reconsidered their position."