April Sees Maryland Casinos Push Past $100 Million for 17 Percent Jump, Market Now Halfway to Atlantic City
Posted on: May 6, 2016, 11:50h.
Last updated on: May 6, 2016, 11:53h.
Maryland casinos cruised past the $100 million monthly revenues benchmark in April for the first time since commercial gambling came to the state six years ago.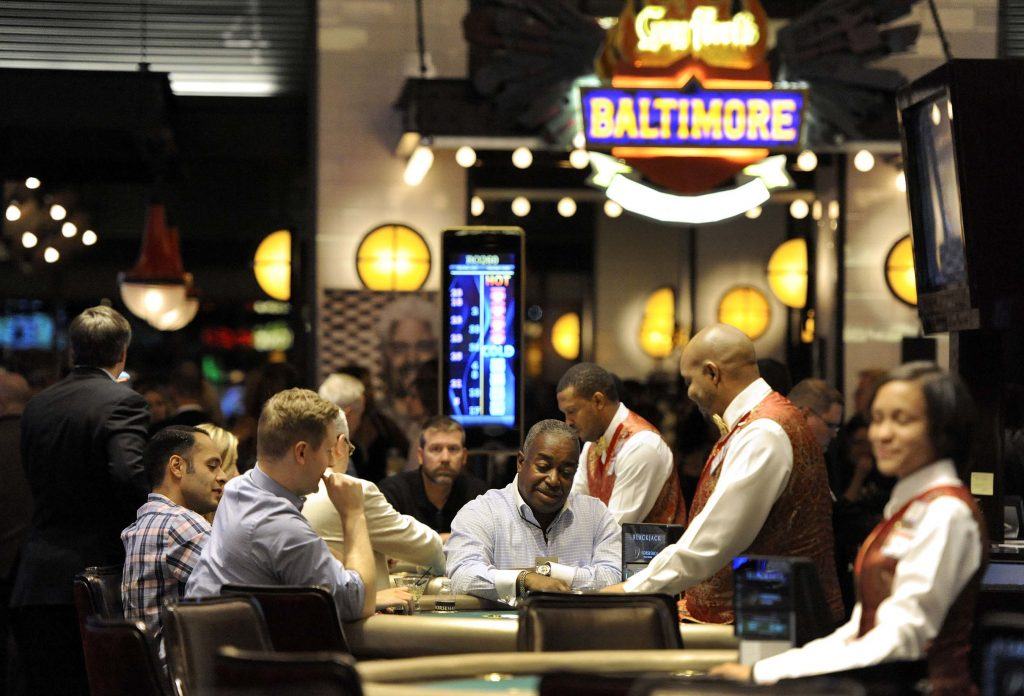 The five casinos, Hollywood Casino Perryville, Horseshoe Casino Baltimore, Ocean Downs, Maryland Live!, and Rocky Gap Resort, generated $103,891,225, their highest 30-day period by almost $5 million.
Compared to the same month in 2015, Maryland casinos were up nearly $15 million in April.
Gordon Medenica, lottery and gaming director for the state, said in an issued statement that he expects the continued growth of the Maryland casino industry to help fund more state programs.
Maryland has one of the highest casino tax rates in the country, with 67 percent of all gross gaming revenue going to the state. The state's Education Trust Fund, the main beneficiary, received $36 million from April's bounty.
More Where That Came From
The first casino in Maryland opened in 2010 with the Hollywood Casino in the small town of Perryville, but the state really dealt into gambling when voters approved the legalization of table games in 2012.
That created an environment suitable to open venues near more populated areas.
Maryland Live! in Hanover, located about 15 miles southwest of Baltimore, opened in 2012. Caesars invested in the Maryland casino market two years later, bringing a Horseshoe Casino to downtown Baltimore just steps from the stadiums where the Ravens and Orioles play.
Together, the two Baltimore-area casinos accounted for $88 million last month, with Live! pulling in $57.7 million.
It's no surprise that casinos in densely populated regions would perform well. In the coming months, Maryland will welcome yet another city-based venue with the MGM National Harbor.
Located just across the Woodrow Wilson Bridge from Alexandria, Virginia, and some 10 miles south of Washington, DC, the $1.2 billion resort is scheduled to open this summer or fall.
New Maryland Revenue
While revenues popped 16.8 percent year-over-year in Maryland, gaming in Atlantic City isn't quite so robust. The collapsing industry has seemed to stabilize recently as only eight brick-and-mortar casinos remain in Atlantic City, but revenue was still down 1.7 percent in March, the most recent statistical month released by New Jersey.
Casinos won $187.4 million in Atlantic City during that month, meaning the Maryland gambling market is now roughly 55 percent the size of the east coast's longstanding New Jersey gaming epicenter.
Aside from New Jersey, regional gaming is up in states such as Ohio and Pennsylvania.
Money that would have otherwise traveled from Maryland to New Jersey certainly seems to be staying home. That's great news for Marylanders, state lawmakers, and the residents that benefit from the gaming tax programs.
In addition to the Education Trust Fund and horse racing industry, Maryland casinos provide local grants and aid small, minority, and women-owned businesses.
"It's a healthy market," Gaming USA Corp. President Alan Woinski told The Baltimore Sun this week. "The economy is better, there is job growth and there are lower gas prices."
Most Read