Amaya Divests More Assets to NYX, as Company Moves Further Towards Core Business Model
Posted on: April 16, 2015, 04:17h.
Last updated on: April 16, 2015, 04:20h.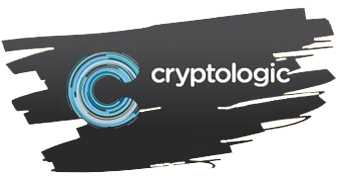 Amaya has announced the sale of two subsidiaries to NYX Gaming Group Limited, moving two brands that the online gaming parent had previously purchased in smaller deals in the years before its massive acquisition of PokerStars and the Rational Group.
The deal cost NYX CAD$150 million ($123 million), but also includes some guarantees that Amaya will continue to use at least some products from these brands in the years to come.
In the deal, the Canadian-based Amaya has guaranteed that it will pay a minimum of $12 million to use games now owned by NYX annually for at least the next three years on PokerStars and Full Tilt, part of a six-year contract to use the Chartwell and Cryptologic products.
High Price Includes Guarantee of Games Being Used by Amaya
The high price for these assets has come as a surprise to some, considering that Amaya purchased them for far less in recent years.
In 2011, Amaya made the acquisition of Chartwell for CAD$22.8 million ($18.7 million). That was followed by a higher-profile deal to purchase Cryptologic, at the time a leading provider of online casino games, for CAD$35.8 million ($29.4 million) in 2012.
In the time since then, neither of these brands has been a particular focus for Amaya. Some of the acquired products were purchased to be used in smaller jurisdictions that needed online operations expertise to offer lottery products over the Internet.
But deals in countries such as Kenya never materialized as well as the company had hoped, and neither Chartwell nor Cryptologic products have been a big part of Amaya's offerings, particularly since the Rational Group takeover.
NYX, however, appears to be excited for the deal, one that the company has been anticipating as a possibility ever since purchasing Ongame from Amaya last November. Now NYX hopes that being partnered with PokerStars' emerging casino products can bring the brand long-term benefits.
"As part of our agreement to acquire Ongame we negotiated a right of first offer to purchase the Cryptologic and Chartwell business as we saw it as highly strategic to our existing business," said NYX CEO Matt Davey. "This transaction completes the strategy we embarked upon with Ongame. We believe there to be a substantial growth opportunity in the PokerStars and Full Tilt casino offering, which we anticipate benefiting from as part of our licensing agreement with Amaya."
Deal Gives NYX Access to Larger Client Base
There is certainly reason for optimism from NYX. In recent years, Cryptologic and Chartwell haven't been creating many new games for their casino clients, likely due to the fact that Amaya was focusing its energies on further acquisitions, most notably the Rational Group.
Before then, Cryptologic was known for producing quality games, and there is no reason to think that it cannot begin doing so again for NYX.
That move will also allow NYX to provide games to a much wider variety of online gambling sites. While NYX currently has a client base mostly made up of smaller sites, Cryptologic in particular provides software for some larger clients, including sites like Mr. Green, InterCasino, and some associated with major gambling brands like Caesars, Ladbrokes, and Paddy Power.
For Amaya, the move will help streamline the company's operations, a goal that CEO David Baazov has undertaken since the acquisition of the Rational Group properties.
"We are pleased to further deepen our relationship with NYX as a strategic partner and supplier to our B2C online casino operations," Baazov said. "The Transaction is consistent with our stated strategy of divesting our non-core B2B assets, while still giving us the ability to offer popular games and new and innovative titles on a regular basis from Chartwell, Cryptologic and now NYX."