Alleged Macau Junket Thief Huang Shan Found After 28 Months on the Run
Posted on: October 12, 2016, 05:00h.
Last updated on: October 12, 2016, 03:19h.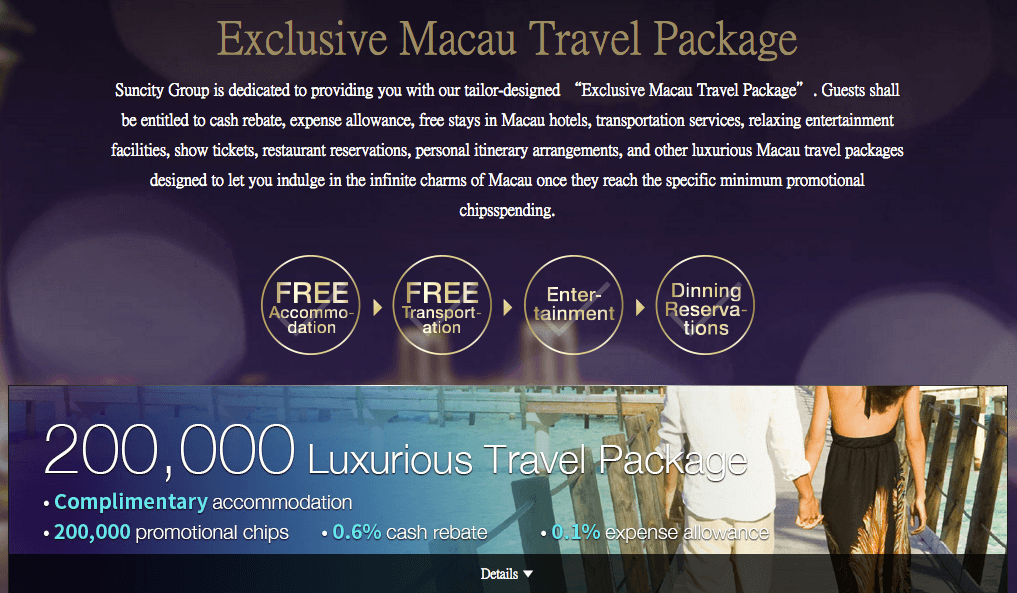 Alleged Macau junket thief Huang Shan has been found hiding in Cambodia 28 months after he skipped town with $1.3 billion in ill-gotten funds.
WGM, an Asian-focused gambling media outlet, is reporting that the Macau Gaming Information Association (MGIA) confirmed Shan had been captured in the Southeast Asian country. According to reports, Shan is currently in custody in Ha Long Bay, Vietnam.
Shan is accused of fleeing Macau in June of 2014 with more than one billion dollars. Over the last 28 months, there was no word on Shan's whereabouts.
However, this week it was learned than Shan didn't venture too far, and went into hiding in Cambodia, less than 900 miles from Macau.
VIP Enemy #1
People's Republic President Xi Jinping has greatly hampered the touring industry in Macau catering to the Hong Kong elite.
No longer are VIP companies so easily able to bring wealthy mainlanders to Macau. The operational scheme has been linked to money laundering, as countless clients are thought to have used the touring enterprises to move money out from under the control of China's heavily taxed communist regime.
Although he hasn't been convicted of any specific crimes in court, Shan was allegedly one of the bad ones.
Working under the Kimren Group junket umbrella, Shan lured investors to his VIP scheme by promising big monthly returns on deposits. Likely an operation that functioned as a Ponzi scheme, Shan fled when the junket industry began to collapse in 2014.
Jason Ader, a hedge fund manager and the largest shareholder of bwin.party before it was acquired by GVC Holdings, labeled the Shan theft as "Macau's Lehman Brothers moment," a reference to the investment firm that spurred the 2008-09 financial crash.
Junk Squad
Unfortunately for Macau's legally operating touring companies, Shan is just one of many examples of alleged corruption and theft, though one of the costliest.
Until mid-2014, VIP junkets accounted for roughly 70 percent of Macau's gaming revenues. With billions of dollars in the mix, the theft temptation was simply too much for some to resist.
Last fall, Wynn Resorts said a junket company cheated its Macau venue out of $43 million.
Jinping's crackdown has led to the closing of many smaller touring operators.
Today, the industry is controlled largely by Suncity Group, Tak Chun Group, and Neptune Group. But they too are struggling to continue attracting high-roller clients. Neptune said it lost more than $130 million in 2015.
So just how rich do you have to be in order to travel to Macau with a VIP junket group?
On the Suncity website, packages with transportation (economy airfare, limousine, and ferry) start at HKD 500,000 ($64,500). Customers receive a 0.6 percent cash rebate, 0.1 percent expense allowance, deluxe accommodations, and $64,500 worth of promotional casino chips.
"The minimum amount of the first deposit capital, HKD 200,000 or more, is required to participate in the cash rebate scheme," Suncity clearly states on its website.
Its most premium offering, "The Supreme Travel Package," costs $644,600.
Similar Guides On This Topic
Latest Casino Stocks:
Retrieving stocks data...
Retrieving stocks data...
Retrieving stocks data...
Retrieving stocks data...
Retrieving stocks data...