Alabama Gambling Debate Heats Up Between Governor and Senator
Posted on: July 16, 2015, 02:36h.
Last updated on: July 16, 2015, 02:38h.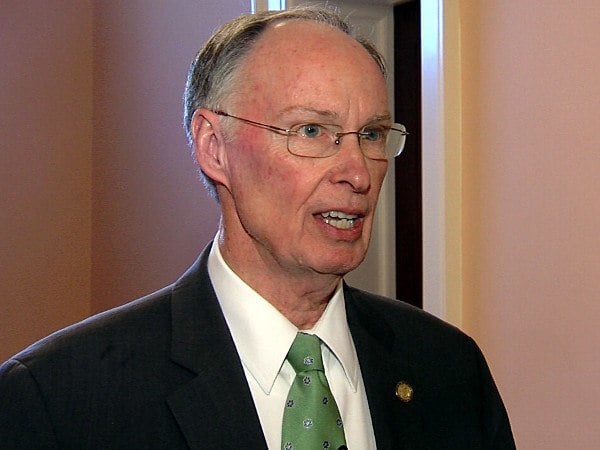 Alabama gambling has the potential to be the Heart of Dixie's saving grace, holding the key to eliminating the current $200 million deficit in the legislature's General Fund.
State Senator Del Marsh (R-Anniston), chosen to be president pro tempore by his colleagues, is leading the charge to legalize commercial gaming and create a state-run lottery.
Marsh is asking lawmakers in Montgomery to allow voters to decide whether they want Las Vegas-style gambling options at the four existing greyhound race tracks and a lottery.
It's a proposition that if voters approve it would amend the state's current constitution.
Republican Governor Robert Bentley has called a special legislature session that will commence on August 3rd to discuss the 2016 fiscal budget, and while Marsh plans on address gambling expansion, the governor is using his executive power to override that notion and eliminate the discussion from the agenda
"This isn't about gambling, folks," Bentley said at the Montgomery Rotary Club on Monday. "We've got to fundamentally change the way we budget in Alabama so gambling is totally off the table as far as I'm concerned."
High-Stakes Dispute
The General Fund in question is one of five major operational treasuries the state keeps, and it's arguably the most important.
The fund is responsible for executive, legislative and judicial expenses, and also supports vital programs including child protection, criminal justice, prisons, public health and safety, and Medicaid.
Bentley vetoed the first proposed General Fund budget in June, a $1.63 billion measure that reduced funding for the aforementioned state agencies by $199.6 million, including five percent cuts to Medicaid and the Department of Corrections.
Following his veto, Bentley said "it's a crisis for the state" and that when legislators "have their minds right" he'll bring them back to the capitol.
Marsh says gambling will be brought to the floor, and while Bentley plans to dismiss it, both sides agree the Alabama Supreme Court will have to decide whether the governor possesses the authority to singularly decide which topics will be discussed during a special assembly session.
Bama Gamble 
Alabama currently has three Native American casinos, and though none offer table games, the hundreds of slot machines still bring in big revenues.
Under Alabama law, tribal casinos aren't required to report incomes.
However, it's estimated that Native American casinos in Alabama, Nebraska, Alaska, and Texas gross over a half of a billion dollars a year annually.
Of course, expanding gambling wouldn't solve the General Fund problem for 2016, but over the long haul those additional revenues could certainly aid in the government's expenditures.
But preconceived opinions on gambling continue to supersede the industry's potential benefit.
"Alabama is better than to depend on gambling to fund its government," Bentley said in May. "I have no intention of doing anything with gambling."
Alabama indeed might be better than gambling, but considering the alternative is reduced funding to crucial programs that protect citizens, or increasing taxes that potentially hurt the economy, gambling might be the better bet for long-term feasibility.
Bentley though, at least for 2016, is choosing taxes to resolve the General Fund gap. "If any of these taxes affect y'all, just rejoice that you've got enough money to pay them," the governor declared.