888 Shares Dip on News of Social Responsibility Compliance Review
Posted on: May 15, 2017, 01:00h.
Last updated on: May 15, 2017, 01:01h.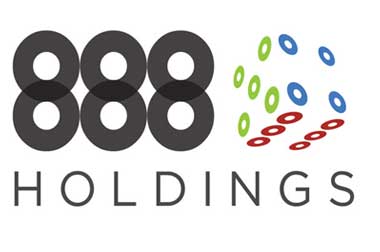 Shares of gambling giant 888 dropped 10 percent after news that the UK Gambling Commission was investigating possible violations of social responsibility standards.
The Gibraltar-based company told investors that the UKGC was scrutinizing the effectiveness of its self-exclusion policies with at least one of its subsidiaries.
"The review has been initiated to assess certain measures that the licensee employs to ensure social responsibility to its customers including effective self-exclusion tools across different operating platforms," said a company statement.
The announcement from 888 also asserted that the company was fully cooperating with the investigation.
The stock (LON: 888) rebounded somewhat to close down nearly 7 percent at the end of Monday trading.
Socially Conscious Oversight
This high-profile compliance review represents a new tack from the regulator. Previously, the agency sought to work with licensees to overcome regulatory failings in a spirit of "collaborative engagement." Though not done in secret, the environment often kept compliance efforts and shortcomings relatively quiet.
But a recent series of investigations and fines highlights a new climate of stricter public scrutiny from regulators.
"We have entered a period of increased political and regulatory scrutiny of the gambling industry in the UK," financial analyst Simon Davies told The Times. "And this will be unhelpful for short-term investor sentiment."
Earlier this month BGO Entertainment became the first online gambling operator to be fined by the UKGC under its new code of social responsibility practices, which requires advertising to clearly explain "significant limitations and qualifications" on any bonuses offered. That means all operators must spell out what is meant by a "free bet," for example, and outline any qualifying wagering requirements.
BGO was fined £300,000 ($387,000) for repeated violations in their marketing.
Last year, Paddy Power received a £300,000 fine for failings in its anti-money-laundering procedures. A lack of customer checks came to light when a bank caught an employee stealing money from the accounts of deceased or elderly customers to fund his gambling habit at Paddy Power.
The company was at fault, the UKGC concluded, for not making inquiries about where this bettor was getting significant sums of cash for gambling deposits.
Marketable Crackdown?
The public displays of intolerance for violations may not be just a strong-arm tactic to get tough with licensees. It could also have the benefit of showing the world the regulatory agency at work.
"It appears this public process is now the commission's preferred way of regulating the gambling industry and fines and bad publicity are part of the cost of doing business," said Ivor Jones, a gambling sector analyst at Peel Hunt.
The UKGC, the Nevada Gaming Control Board, and the New Jersey Gambling Control Commission all have claimed to be the "gold standard" for gaming regulation. Now the UK regulators are showing a willingness to put its licensees' money where their mouth is.
Similar Guides On This Topic