888 Profits Soar, Will Pay Dividend for Fifth Consecutive Year
Posted on: March 22, 2017, 01:00h.
Last updated on: March 22, 2017, 11:34h.
It's a good time to be a shareholder of 888 Holdings as the company announced Wednesday profits jumped 82 percent and they will yet again be paying a dividend.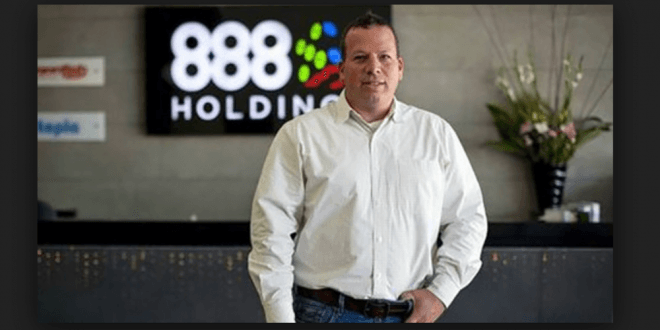 The stock rose seven percent on the London Exchange and reached an 11-year high.
Experts are very bullish on the company. Investec analysts rated the stock a buy.
"Given 888's size and superior technology offering, as well as its growing Sport product vertical, we regard 888 as either a consolidator or key potential take-out target," the company wrote in a note.
Dividends Adding Up
It is the fifth consecutive year investors will see a return from the business. They are recommending a final dividend of 5.1 cents per share along with an additional one-off 10.5 cents per share for 2016.
"There's no point sitting on the cash," Chief Executive Itai Frieberger told Bloomberg News. "If we do, we don't get any value on that. We're relatively small and we have enough to do what we want to do."
The payout was made possible by the strong performance of the sportsbetting and casino divisions.
Stumbles Not Falls
There were a couple of hiccups last year, but not enough to affect overall performance of the online gaming group.
In August a deal to acquire William Hill was rejected for being substantially too low. It was the second effort that was turned away.
"As we have said before, this is highly opportunistic and complex and does not enhance the strategic positioning of William Hill," said Gareth Davis, William Hill's chairman. "The board continues to believe we have a strong team to deliver superior value to our shareholders and trading at the start of the second half gives us renewed confidence in our stand-alone strategy."
In another slip, the poker category lost one of its key markets when it made the decision to leave Australia. The country recently passed legislation that banned online play.
Similar Guides On This Topic