Today's Panty-Dropper Cocktail, Plus a Panty-Dropper Pizza for Good Measure
This blog loves it some Pizza Rock! This downtown restaurant never fails to satisfy our cravings, and as a Las Vegas blog, we have a nearly limitless supply of those.
First up, a delicious signature cocktail that's sure to get your evening off to a seductive start. It's the Blazin' Vegas cocktail, with Fireball cinnamon whiskey, Apple Pucker, Crown Royal and Red Bull, for $9.50.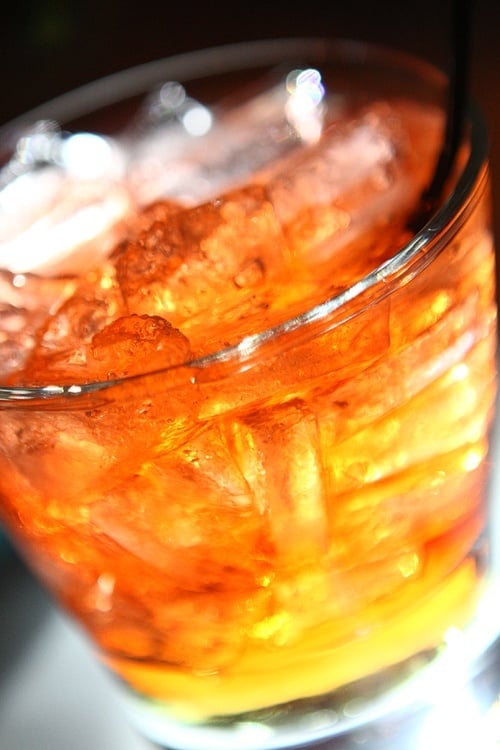 But one does not live by panty-dropping cocktails alone (probably), so here's an equally stupefying pizza to accompany your beverage.
It's the Cal Italia pizza, which the restaurant says "won the Gold Medal in Food Network Pizza Champions Challenge." We have no idea if any of that is true, but honestly, who cares? It's fantastic, and we're not typically a person who has a ton of things we can't pronounce on our pizza. In this case, we'll make an exception.
The Cal Italia has Asiago cheese, mozzarella, imported Italian gorgonzola, sweet fig preserve from Croatia, prosciutto di Parma (Italian for "don't ask us to share"), Parmigiano and balsamic vinegar. It all simply works.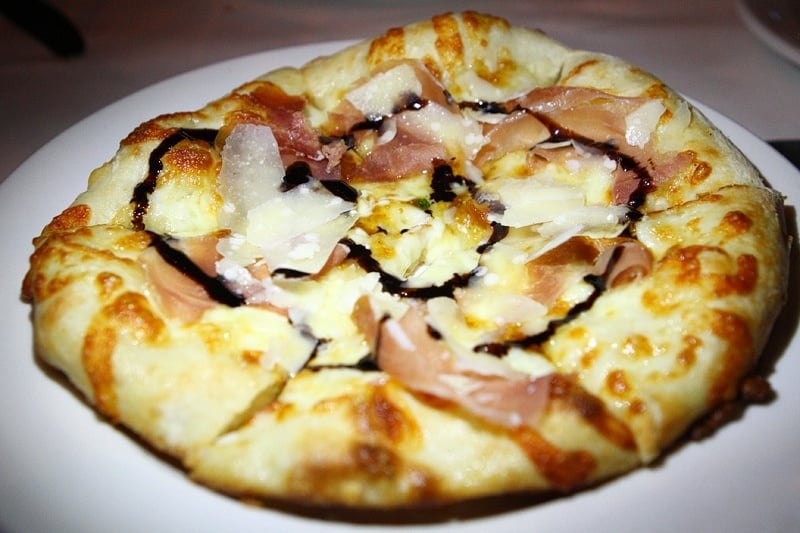 Of course, no meal at Pizza Rock would be complete without a serving of meatballs. Most people have them as an appetizer, but we enjoy them as both our appetizer and dessert courses. We are not kidding.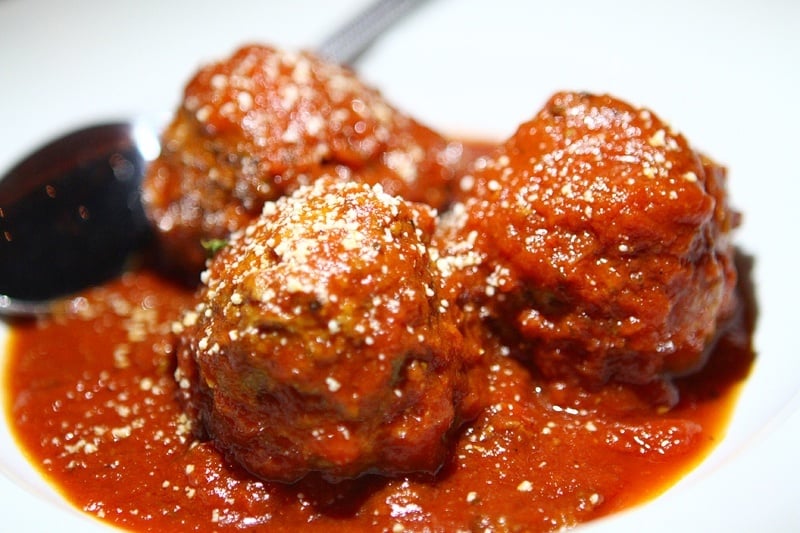 Make sure to add Pizza Rock in downtown Las Vegas to your list of things to do during your next visit, along with "visit the Champagne Room" and "mortgage your house to pay for that visit to the Champagne Room."