Three Las Vegas Bests at Jaleo Restaurant and Bar Inside the Cosmopolitan
Jaleo means "a ruckus" in Spanish, and Jaleo by Jose Andres at Cosmopolitan Las Vegas, is creating just that with some Las Vegas bests.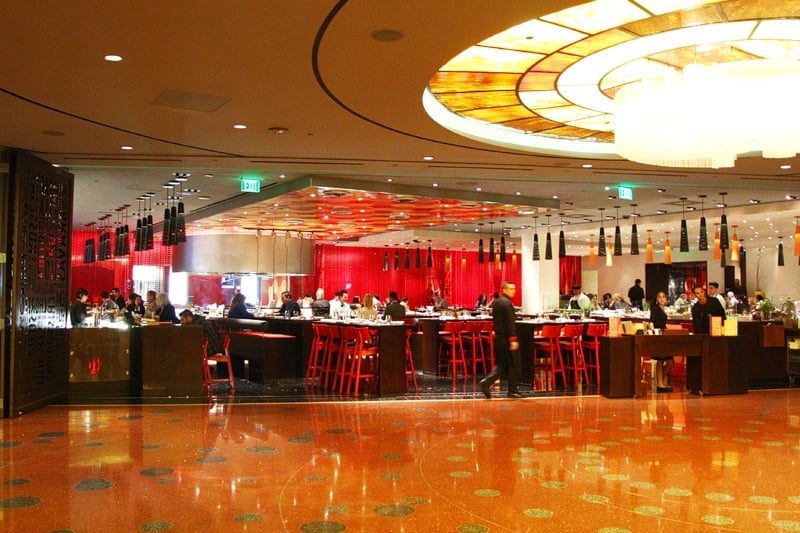 Here are three bests we highly recommend.
1. The Best Ice
Ice is just ice, right? Wrong. At Jaleo, ice is a little art, a little science, and a key ingredient in some of the restaurant's unforgettable cocktails.
The ice at Jaleo is spherical, and the water is imported from Los Angeles. It undergoes a special purification process, involving distillation and sound waves, to ensure the ice balls that result are crustal clear and free of seams, bubbles and impurities.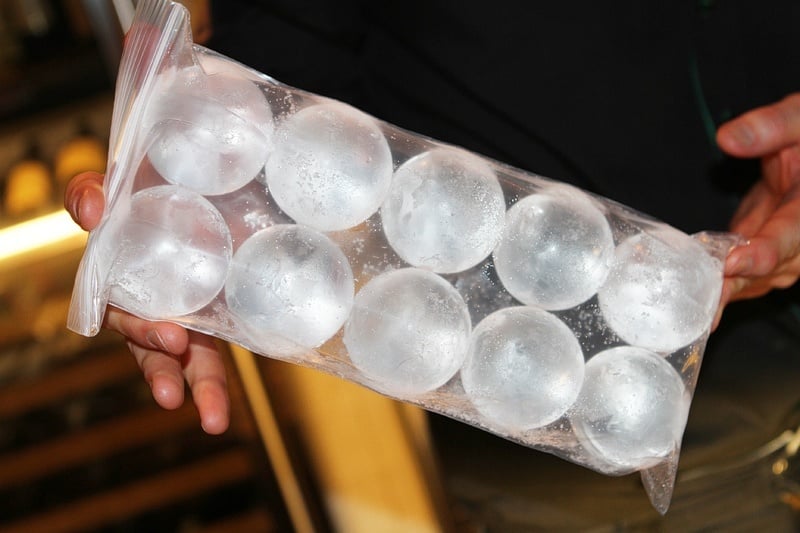 The shape of the ice isn't an accident. The round shape means there's less surface area than a glass full of ice cubes, so the ice melts much more slowly, avoiding your perfectly-proportioned cocktail being diluted as the ice melts.
Here's the device that makes the ice balls.
While we've heard Jaleo serves a world-class gin and tonic, we opted for the Cuba Libre, sometimes referred to as a "rum and Coke." It had five-year-aged El Dorado rum from Guyana, lemon juice, bitters and a cinnamon stick. It cost $17, so it must have been delicious.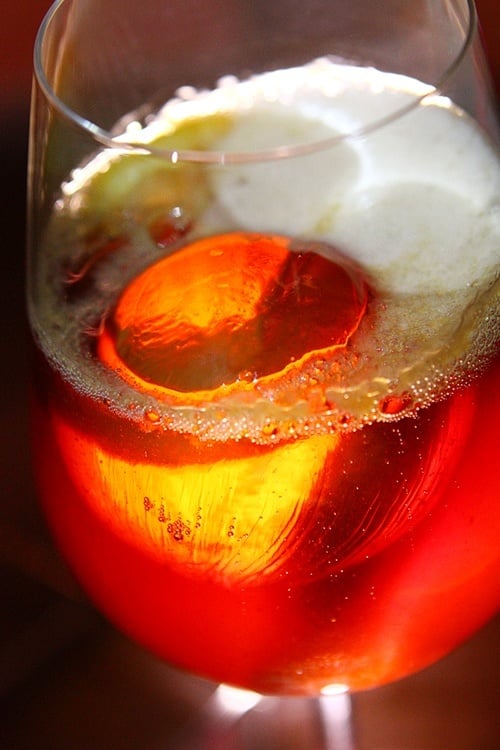 2. The Best Paella
You first notice the paella at Jaleo because of how it's prepared, over a large flame in an open kitchen. The visuals are impressive, but the traditional Spanish paella itself is truly extraordinary.
During our visit, a world traveler was raving about the fact he's had paella all over the world, and Jaleo's is the best. We tried it, and we agree.
The magic is in the "crujido," or crunch. Just trust us on this one. It's a must-try.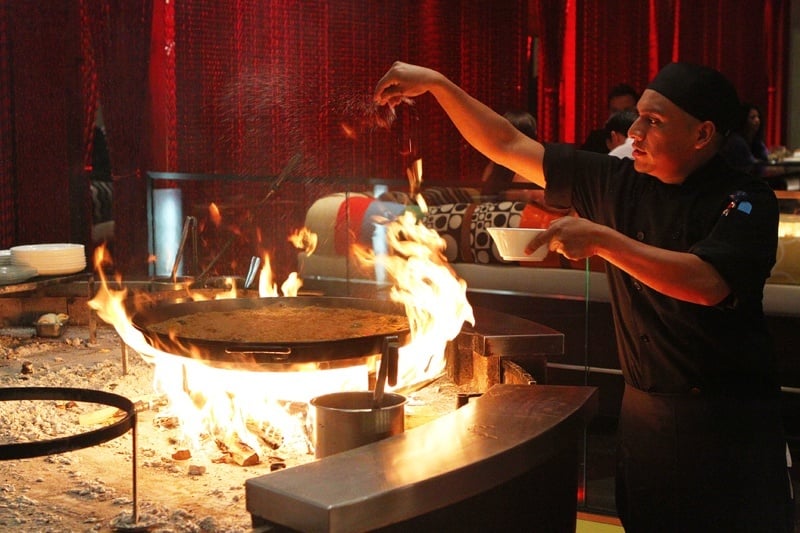 3. The Best Foosball Table
As if the food and drink weren't enough to capture out heart, check out this table. How often do you get to dine on a foosball table at a swanky restaurant at the Cosmo?
This quirky, multi-purpose table is sure to get the conversation started.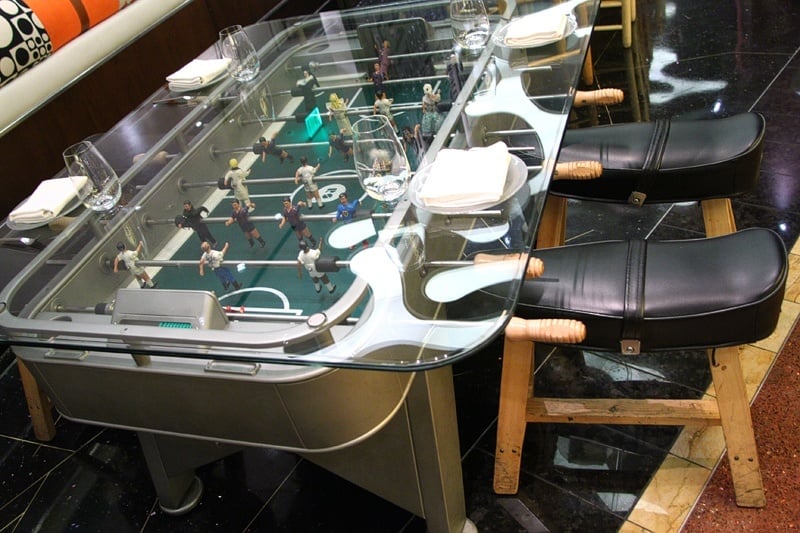 We thoroughly enjoyed our visit to Jaleo by Jose Andres, and we trust you will, too. Because we tend to be right about everything. Just ask our mom.