Three Happy Surprises at Roxy's Diner Inside Stratosphere
Roxy's Diner at the Stratosphere is a '50s-themed diner, with a friendly waitstaff and a fine selection of burgers. It also has a few surprises. These are three of those.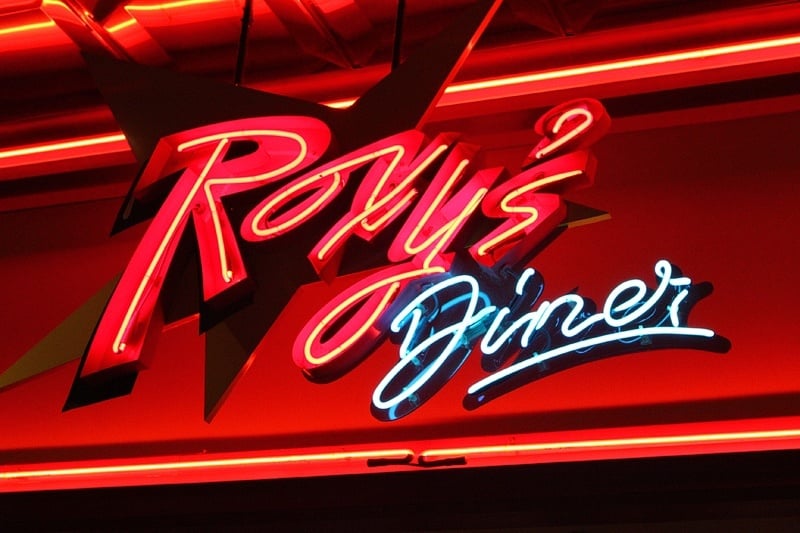 1. The Rotunda Burger
Saying the Rotunda Burger is just another burger would be like saying the Stratosphere is just another phallic symbol. The Rotunda Burger is one outsized, big-ass, imposing burger.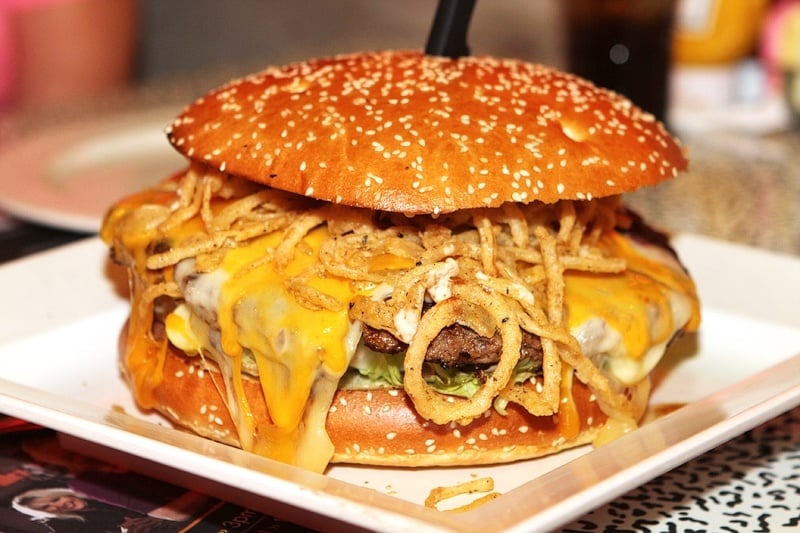 This bad boy is an intimidating two pounds of beef with all the trimmings, including remoulade sauce, whatever that might be. The Rotunda Burger ($24.99) is one of the biggest in Las Vegas, so come hungry. There aren't any prizes for finishing this monster, but hey, sometimes bragging rights are enough. Find the full menu at the official Roxy's Diner site.
When you're in Vegas, go big or go home.
2. Claire Sinclair's Sin City Burger
We were surprised to learn former Playboy Playmate Claire Sinclair has her own burger at Roxy's Diner, Claire Sinclair's Sin City Burger ($12.99).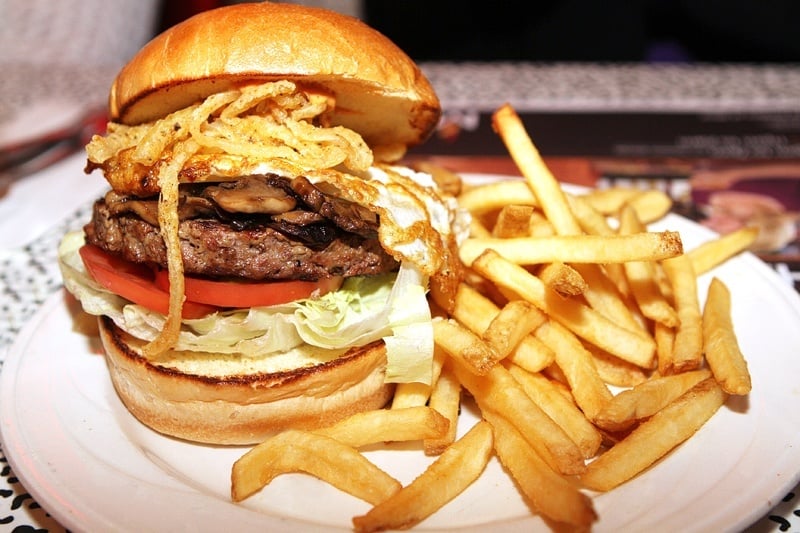 Claire Sinclair, of course, stars in the Stratosphere's show, "Pin Up." And we're not just saying that so we can share a photo of her. Probably.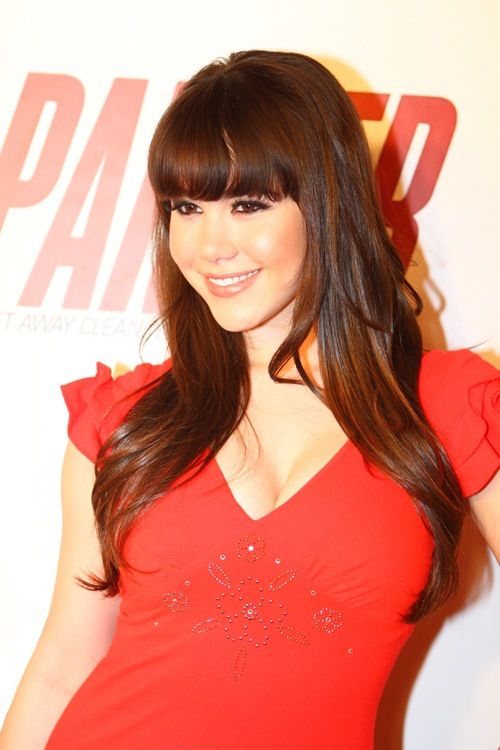 Claire Sinclair's Sin City Burger is a half-pound burger with a fried egg, pepper jack cheese, mushrooms and caramelized onions, served with chipotle aioli.
Oh, and the buns are amazing. Ahem.
3. The Singing
At Roxy's Diner, the waiters and waitresses occasionally break into song. That's not the surprising part. The surprising part is it's actually pretty good.
A highlight of our evening was Ike (pictured below), a waiter who also sings. Or in Ike's case, the other way around.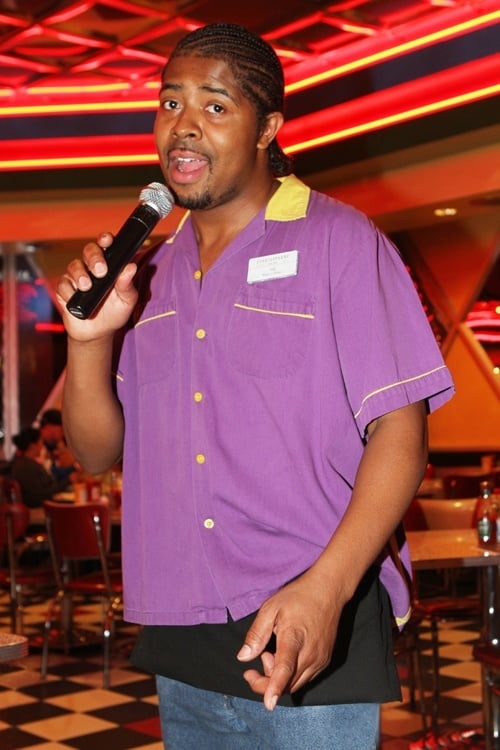 Ike and his cohorts grab mics throughout the evening and sing as they seamlessly continue to serve customers.
We fully expected to hate the singing. It's just not our thing. But it was entertaining, and added to the festive atmosphere of the place. Bonus: Service wasn't interrupted at all, making the performances additionally enjoyable. (We're looking at you, flair bartenders.)
Roxy's Diner at Stratosphere is well worth a stop and listen. The prices are considerably lower than other restaurants at the Strat, too, which is always a perk.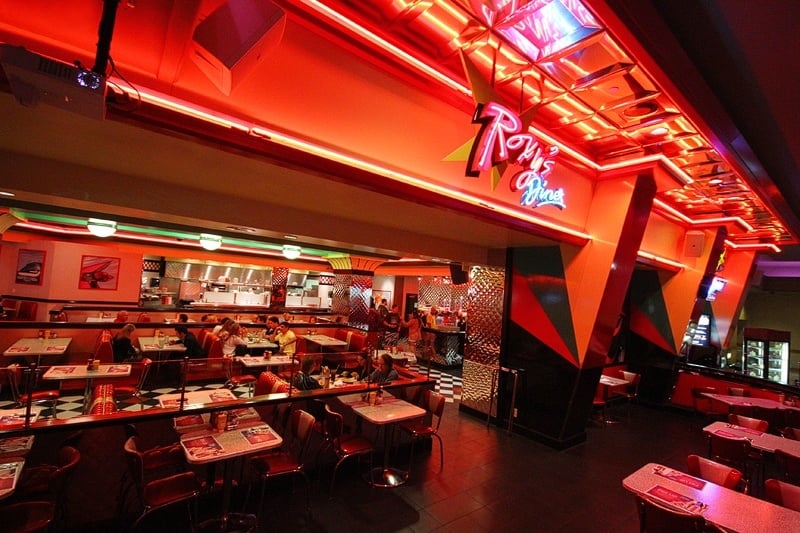 Let us know how you do with the Rotunda Burger. Our advice: Bring some friends.