Resorts World Project Shows Long-Awaited Progress
It's time to check in on the long-awaited Resorts World project.
Watching the construction activity at Resorts World is akin to watching paint dry, but lately, there's quite a bit more paint. Or something.

We got a little excited when we spotted a couple of cranes on the site, but now there are several, so we're optimistic there's some momentum building.

During our recent visit to the Resorts World site, we spotted actual construction dudes doing construction things.
We saw perhaps a dozen construction workers. A resort this size would typically employ hundreds of workers, so things are still moving at a modest pace.
The president of Resorts World Las Vegas has said 1,000 construction workers will be on the site "by 2018."

Resorts World sits on the site of the abandoned Echelon project, which was supposed to take the place of our beloved Stardust.

Resorts World will be an Asian-themed resort, and while the anticipated opening date has been a moving target so far, executives say the hotel-casino will open in 2020.
Update (12/16/17): Look at all the cranes!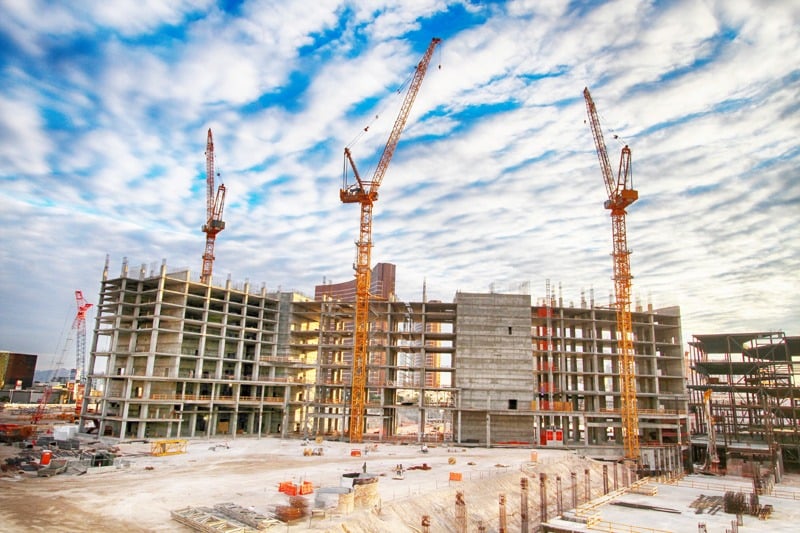 Let's look around the Resorts World site.
Resorts World Update: Legit Cranes