Peek Inside Allegiant Stadium Reveals Sense of Humor and Memorial Torch
Exclusive photos from inside Allegiant Stadium show a nod to legends of both Las Vegas and
football.
First, the Vegas legend.
A quirky piece of artwork pays homage to none other than Wayne Newton.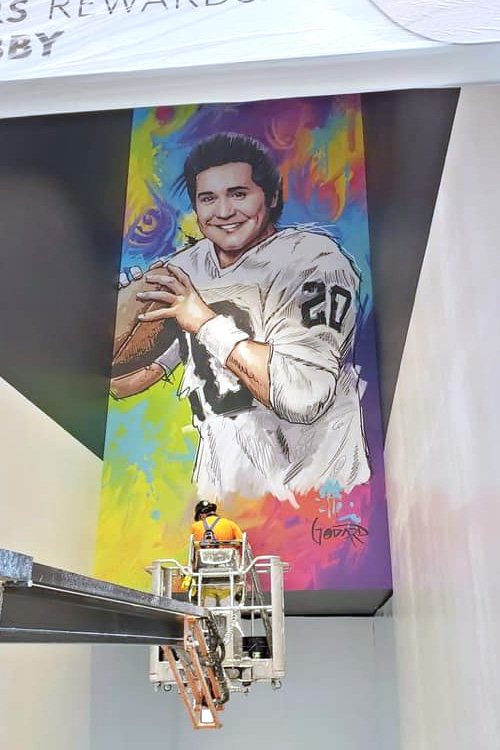 The recently-installed art is signed by Michael Godard. His work often showcases the artist's imagination and humor.
In other Las Vegas Raiders stadium news, a larger-than-life memorial torch is being tested.

The Al Davis Memorial Torch is 85 feet tall, and is inscribed with a quote: "The fire that
burns the brightest in the Raiders organization is the will to win."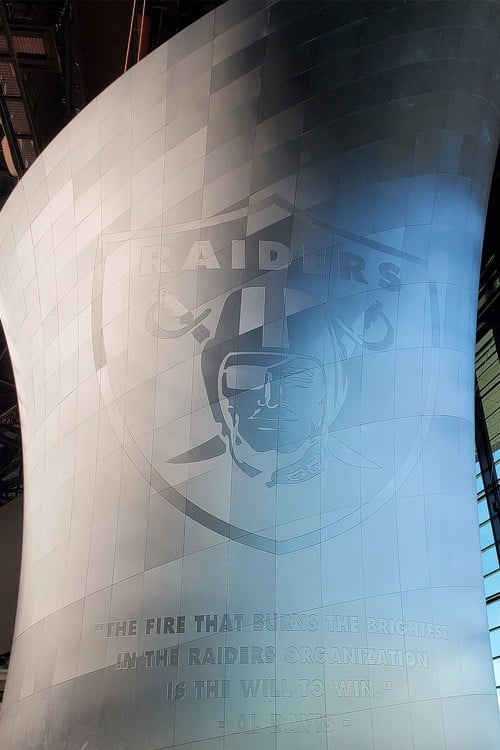 Al Davis was principal owner and general manager of the Oakland Raiders for 39 years, from 1972 until his death in 2011.
Construction of the new home of the Las Vegas Raiders has continued throughout the COVID-19 shutdown.
It's expected the Raiders stadium will open at the end of July 2020. It remains to be seen if there will be fans in the stands during the upcoming NFL season.