Las Vegas High Roller Ferris Wheel Rim Nears Climax
It's so close now, you can almost caress it.
The rim of what will be the world's tallest observation wheel, the High Roller at The Linq, is nearing completion, if you know what we're saying.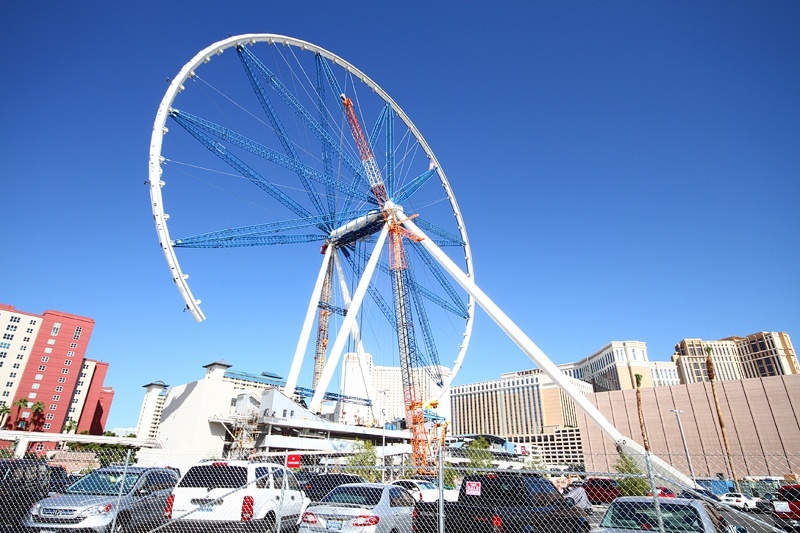 Just a couple more 90,000 pound rim segments, and we'll all get a big "O."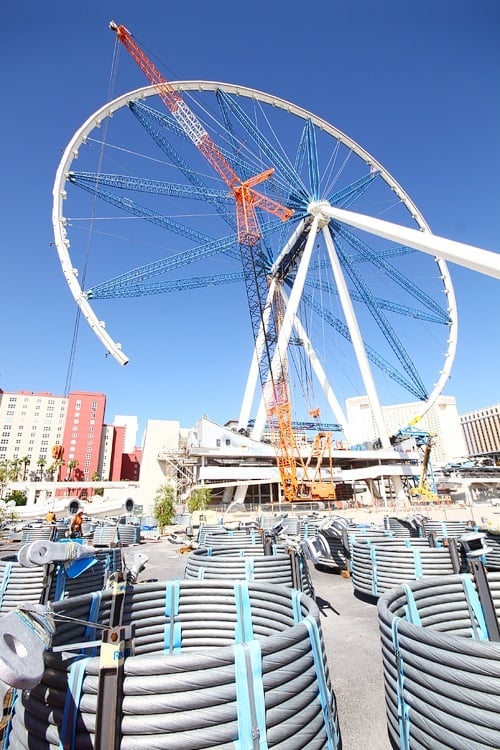 Yes, we're a little passionate about this engineering wonder. While we're anxious for it to be done, we sort of wish we could make it last longer.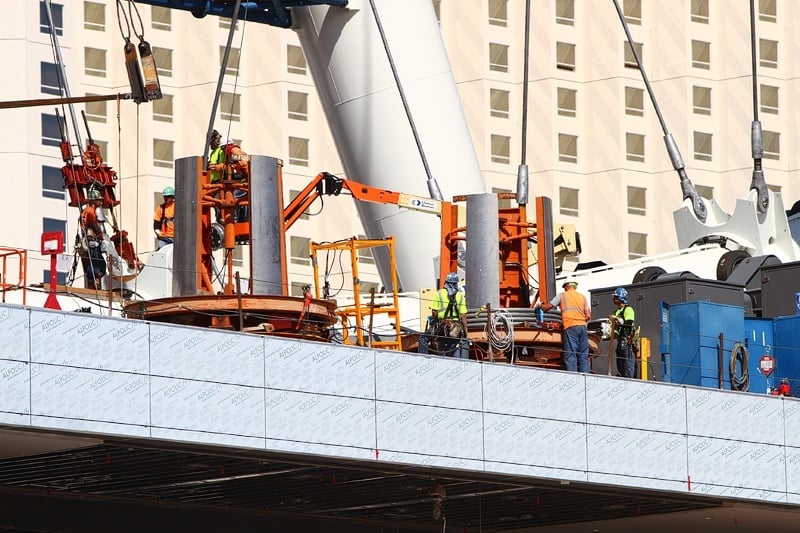 The High Roller rim is on pace to be completed this week. And we're pleased about that, because we've nearly run out of double entendres.
Here's a video of the High Roller we slapped together at the last minute.
Update: The photos above are from Sep. 4, 2013, in the morning. We returned to the High Roller site in the afternoon, of the same day, and those frisky Ferris wheel elves had already put yet another rim segment into place. Simply amazing.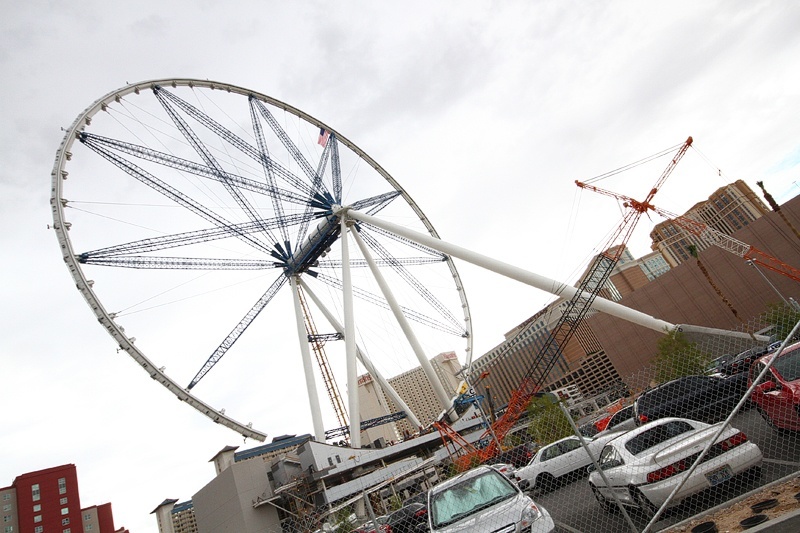 Please revel in our orgy of photos of the High Roller observation wheel on the Las Vegas Strip, and we hope you enjoy the afterglow.
High Roller Wheel - September 4, 2013